+
Access ladder
can be latched at the end of the outer bar
+
Outer and middle bar
made of anodized aluminum for high freedom of movement when slinging
+
Angle (bracket)
quick snap-in X-stanchion brackets as support for the web surfaces
+
Railings
optimum all-round protection along the entire running surface
can be set up quickly (safely assembled by 2 persons in 15 minutes)
lightweight construction made almost entirely of aluminum
hardly any loss of load space, thanks to stake-based design
exceptional freedom of movement, completely without rope
can be extended in 2.5 m steps
fits on a Euro pallet when dismantled
CE and DIN standardized
for all Auwärter car trailers, truck trailers and flatbed platforms
The construction site friendly slinger protection without loss of loading space.
The DIN and CE standardized frame (walkway) is a ropeless work platform for safe loading and unloading of wooden stud walls. Its clear advantage: it can be mounted on all Auwärter stake trailers and flatbed platforms in a very short time, is stable but still light and fits on a Euro pallet when dismantled. Due to its low weight, the middle and outer bars can easily be lifted onto the stanchion angles using the existing lifting rods and then securely fixed. The well thought-out design makes optimum use of existing stake systems and thus minimizes the loss of cargo space. In addition, the slingers benefit from exceptional freedom of movement when securing the wall elements.
Our working platform consists of 3 x 2.5 m long working platforms as standard. A modularly expandable complete set, including all required assembly aids, outer and middle webs, railings, mounting brackets (consoles), storage and securing tools.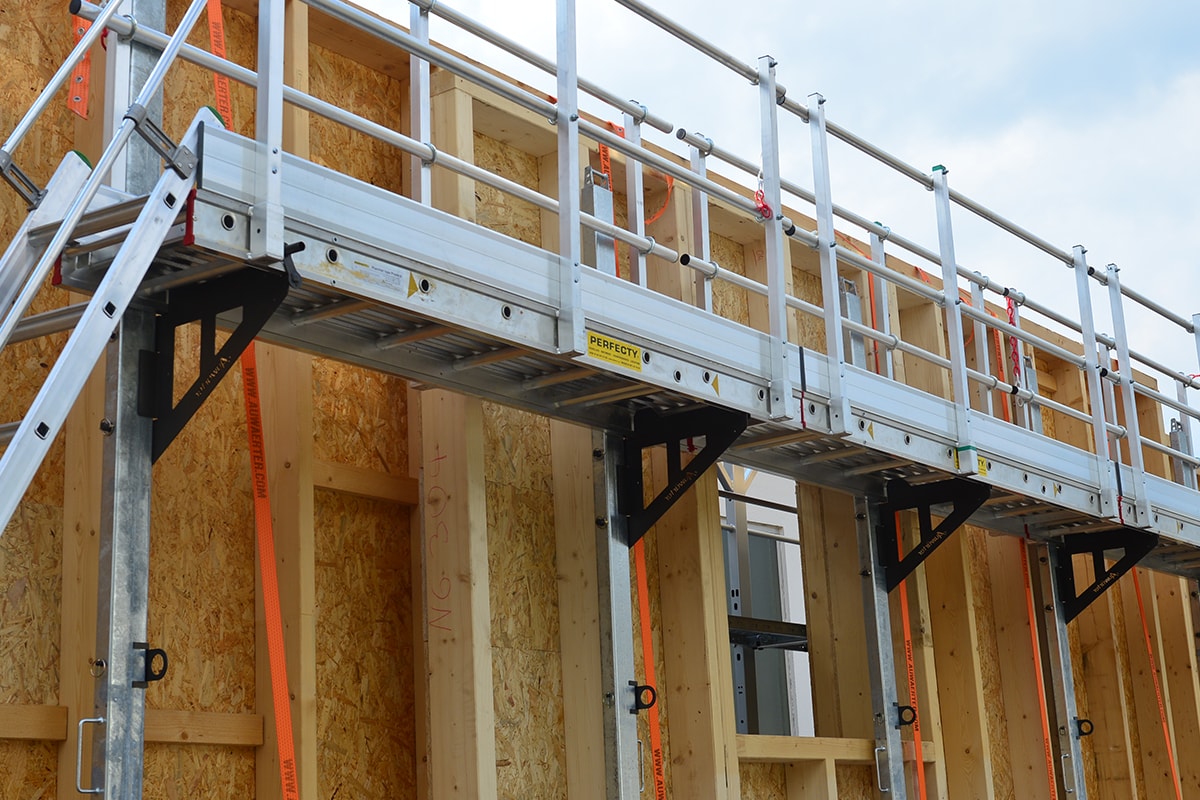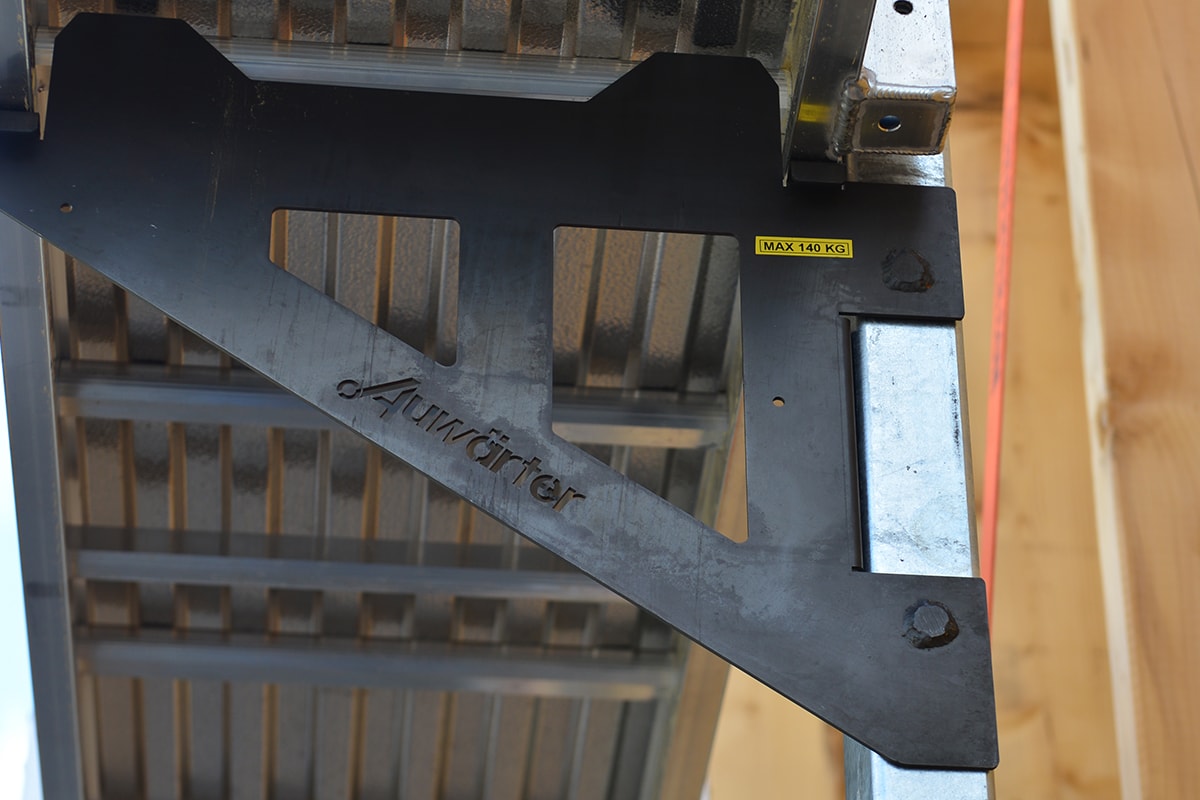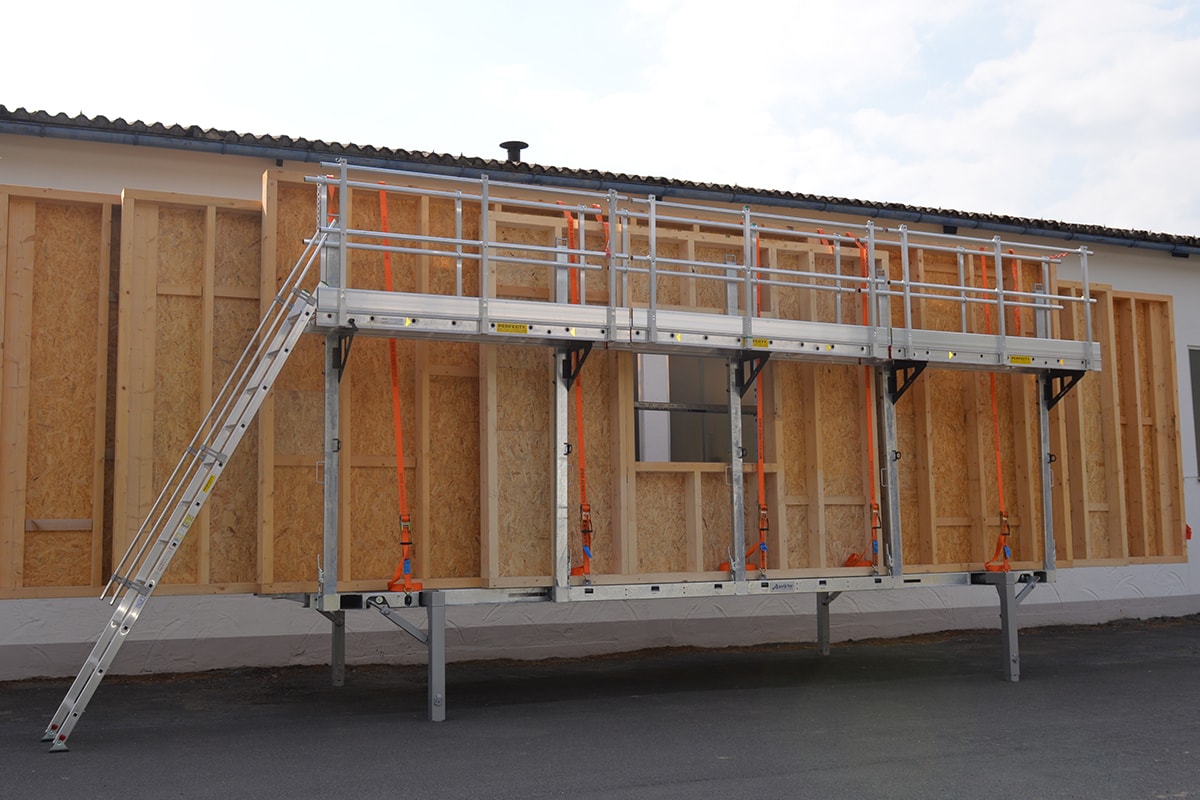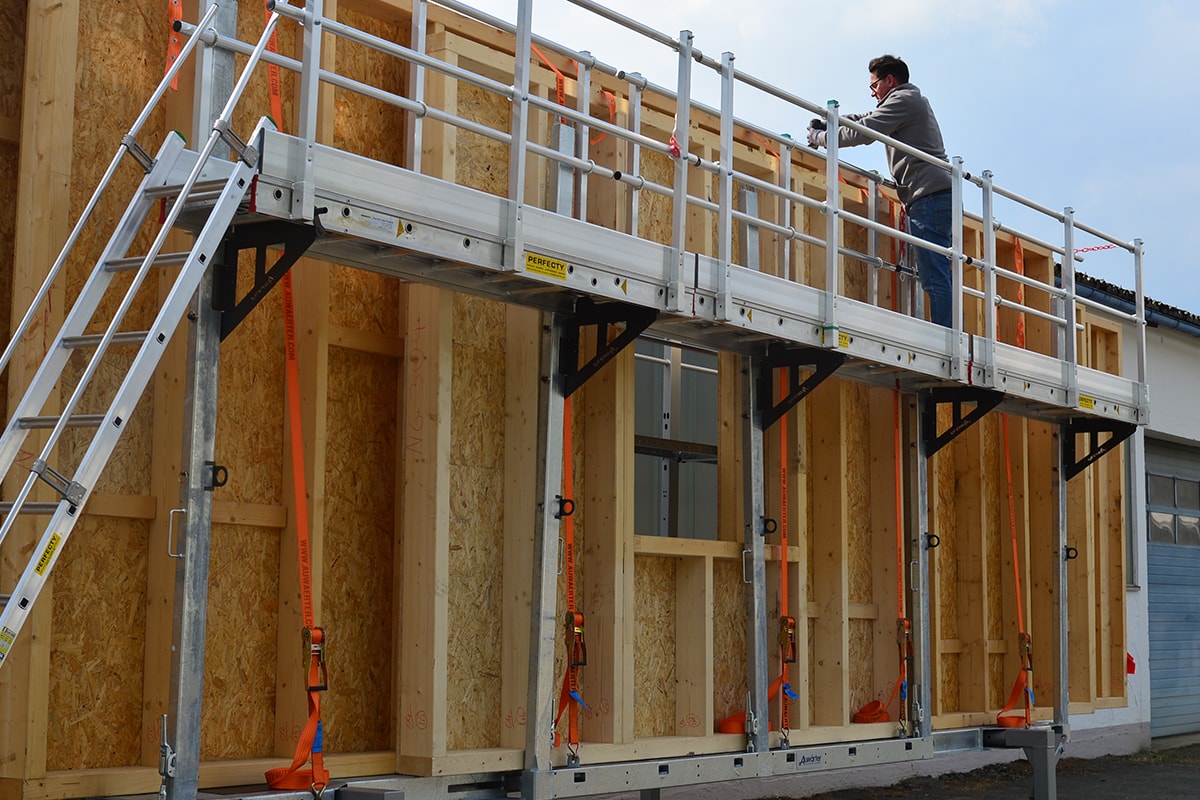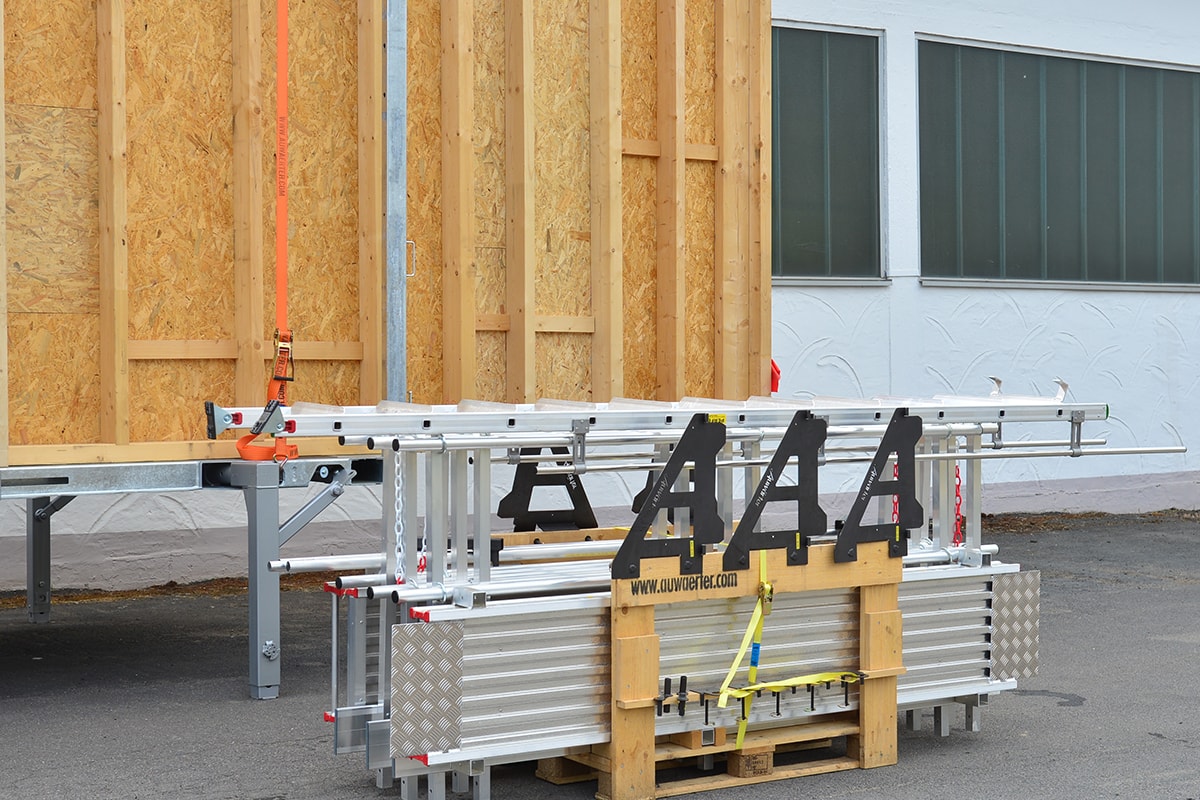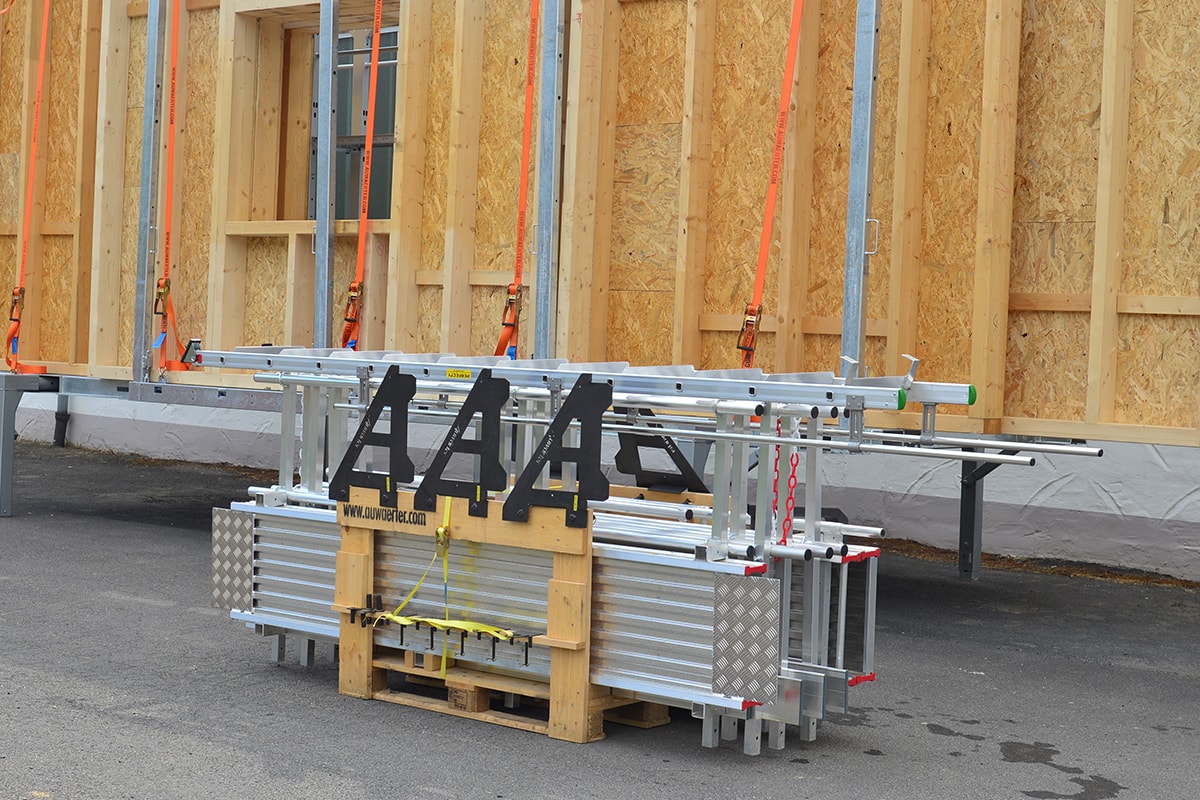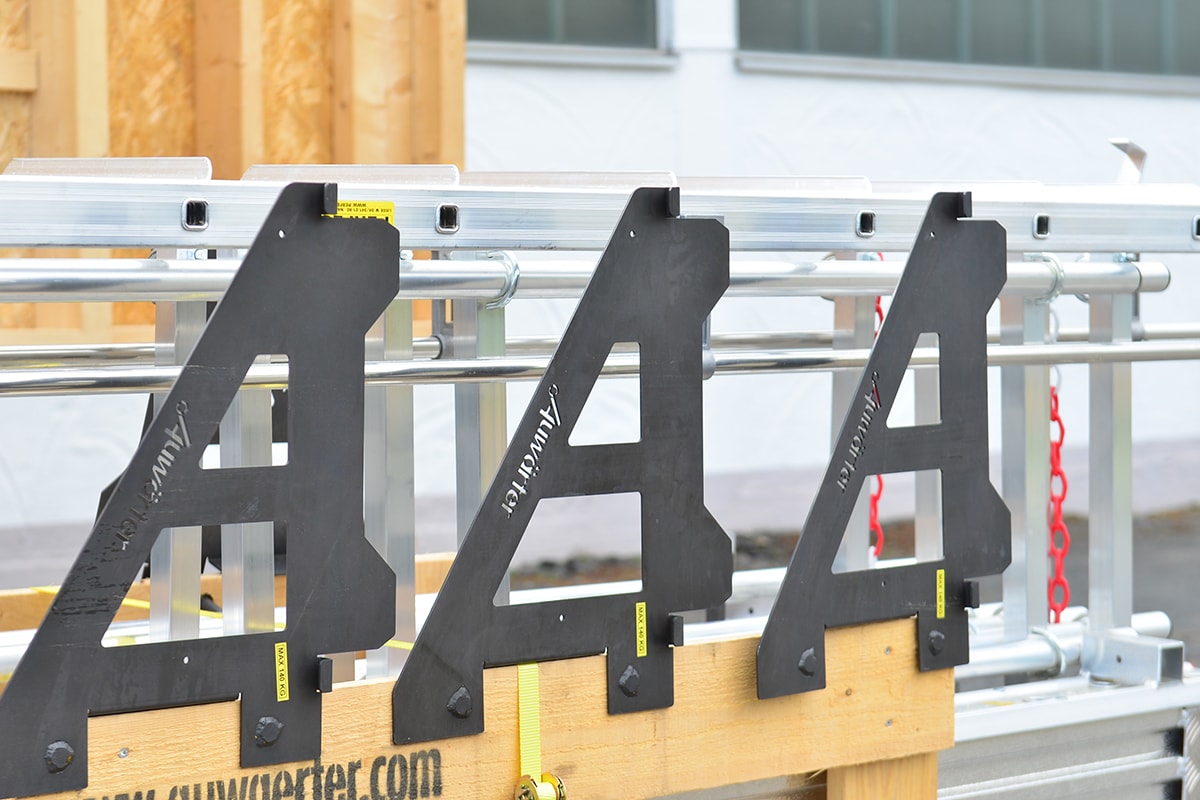 The particularly low dead weight of only 120 kg makes handling easier on the increasingly limited construction site terrain.
140 kg
Load capacity of side rail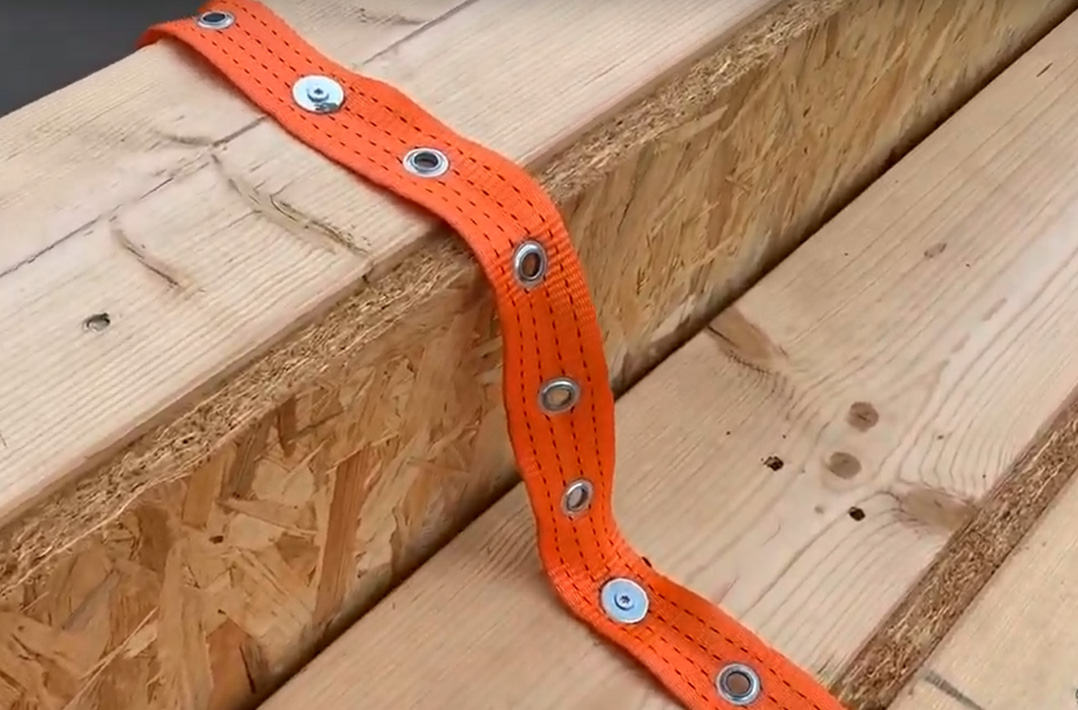 with approx. 15 grommets per running meter, 10 meters
Securing of the wall elements against falling while loading and unloading the trailer. Attachment of the webbing to the lashing point on the X stanchion using carabiners and to the wall elements using flat head screws
You want more information, a call back or a non-binding offer? Write to us and we will deal with your request.
Overview of all swap-body platforms and load aids
Whether low-bed or flatbed platform, mover or support frame – here you can find the appropriate swap-body platform for every trailer type.