SWPU370 flatbed swap-body platform

+
X stakes
for optimum load securing of wall elements
+
2x1 load securing rings
in the outer frame provide maximum load safety even with wide transports
+
Low-bed construction
for maximum load height
+
Stable telescopic support legs
for individual, flexible parking heights, pull out to the side, lockable, hot-dip galvanized
Stackable and economical for empty runs
Maximum transport volume thanks to the low-bed design
Optimum load securing with patented 2x1 securing rings
Robust and economical thanks to high-quality steel profile design
Low construction giving more load capacity
EPD coating for lower depreciation (sand blasted + cathodic immersion priming + coating in RAL colors)
The low-bed swap-body platform for the SW370: stable and economical in proven lightweight construction.
Our SWPU370 low-bed platform fulfills the demands on a modern load carrier in timber transport. As an extremely strong swap-body platform, it can lift an impressive 22,000 kg payload, is stackable and thus economical for empty transport. With its low construction and a load height of only 570 mm in the low bed, the platform offers optimum load volume.
The platform design consists of welded, high-quality steel profile and hot-dip galvanized frame components. As a result, the SWPU370 is one of the most robust but also lightest platform solutions on the market. Support legs on the front and rear can be extended and locked without effort. Also in the area of safety, the low-bed swap-body platform for the SW370 semitrailer convinces starting from the base model with side 2x1 securing rings for attaching lashing straps. The load system has stake pockets both on the outer frame and on the edge of the low bed for X stakes along the length, thus allowing flexible securing of large timber frame constructions.
With its low unladen weight of only 1,800 kg and a platform width in the low bed of 970 mm, the SWPU370 convinces with top load capacity and transport efficiency.
approx. 570 mm
Load height in low bed (loaded)
approx. 890 mm
Upper level loading height (loaded)
approx. 1,800 kg
Unladen weight - standard
approx. 2,550 mm
Platform width
approx. 7,000 – 9,000 mm
Platform length
approx. 970 mm
Width in low-bed
approx. 22,000 kg
Payload standard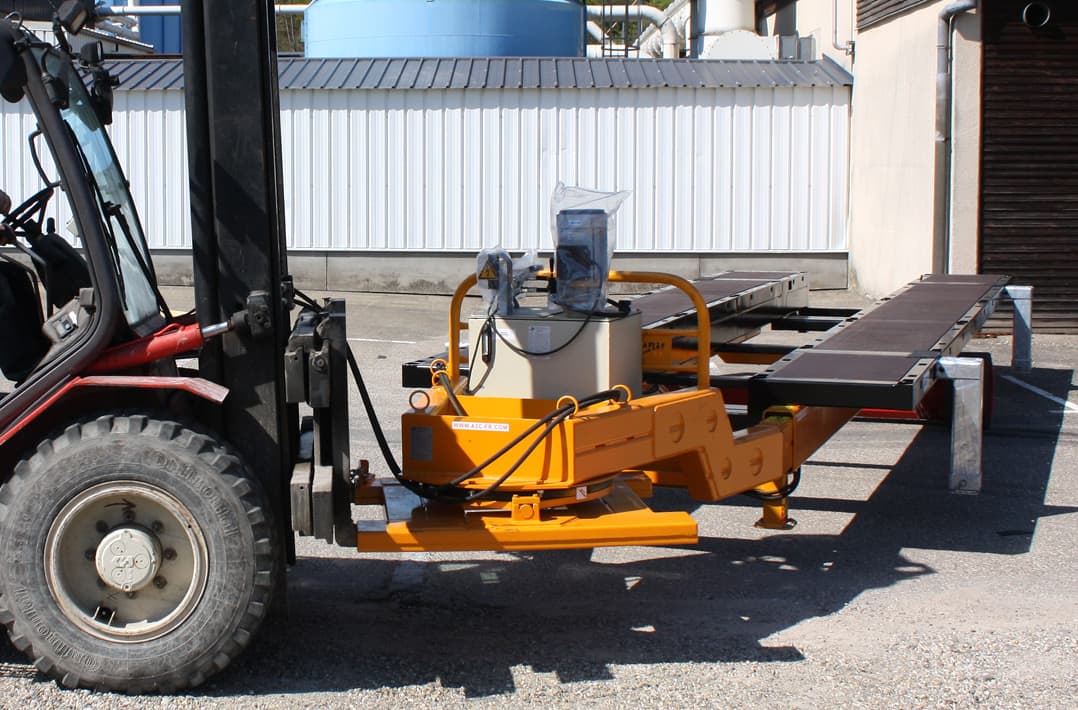 Lifting truck HF Transmob
S stakes
used as a loading aid for securing wall elements when loading and unloading
Cross-member lashing rail
to insert the S stakes as a flexible loading aid
variable lashing possibilities across the width
X stake (transport stanchions)
Hot-dip galvanized rectangular tube stanchion, wedge shaped for optimum load securing of wall elements
With eccentric closure and lashing bracket at the top height approx. 2,700 mm
can be inserted centrally and on the outside, also fit all other Auwärter trailer models
Low-bed carrier
Side low-bed carrier for transport heights of 3,800 mm.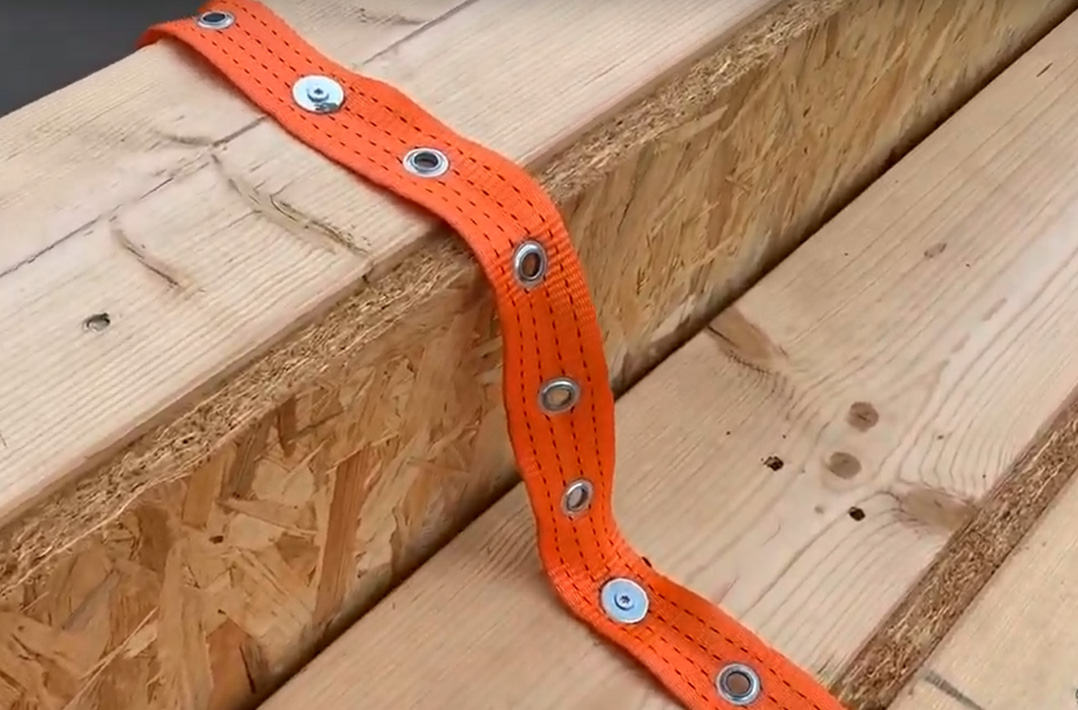 with approx. 15 grommets per running meter, 10 meters
Securing of the wall elements against falling while loading and unloading the trailer. Attachment of the webbing to the lashing point on the X stanchion using carabiners and to the wall elements using flat head screws
You want more information, a call back or a non-binding offer? Write to us and we will deal with your request.
Overview of all swap-body platforms and load aids
Whether low-bed or flatbed platform, mover or support frame – here you can find the appropriate swap-body platform for every trailer type.