X-SWP340 flatbed swap-body platform

+
Stable telescopic support legs
for individual, flexible parking heights, pull out to the side, lockable, hot-dip galvanized
+
X stakes
for optimum load securing of wall elements
+
2x1 load securing rings
in the outer frame provide maximum load safety even with wide transports
+
Platform design
End to end platform/level load surface and therefore easier loading
Particularly cost-effective and proven platform concept
Low construction for loading levels of 1,000 mm (loaded)
Optimized load securing with 2x1 load securing rings and X stake pockets as standard
EPD coating (sand blasted + cathodic immersion priming + coating in RAL colors)
Flexible load planning – the robust platform swap-body for the X-SW340 semitrailer.
The X-SWP340 is a swap-body platform in a strong flatbed design. Due to its closed, continuous platform surface, timber construction and wall elements can be simply loaded. Its low loading level of only 1,000 mm simplifies load handling and the loading process significantly. With up to 9 m platform length and 2,55 width, the X-SWP340 is one of the largest platform solutions on the market and offers a considerable transport volume. The hot-dip galvanized support legs of the platform are designed particularly for heavy loads and are pulled out sideways to load the platform. Numerous securing features such as 2x1 load securing rings or X stake pockets in the outer frame ensure flexible and optimized load planning as standard.
Despite the high payload of 24 t, the X-SWP340 with its unladen weight of just 1,700 kg remains agile and maneuverable – also for internal load transport.
approx. 1,000 mm
Upper level loading height (loaded)
approx. 1,700 kg
Unladen weight - standard
approx. 2,550 mm
Platform width
approx. 7,000 – 9,000 mm
Platform length
approx. 24,000 kg
Payload standard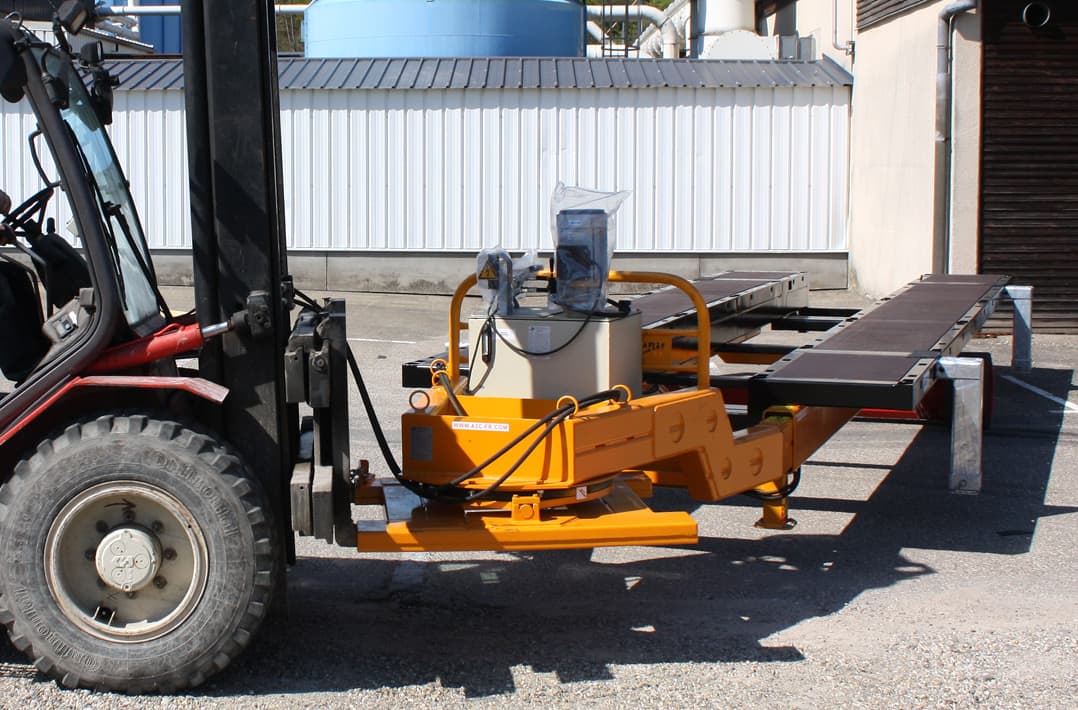 Lifting truck HF Transmob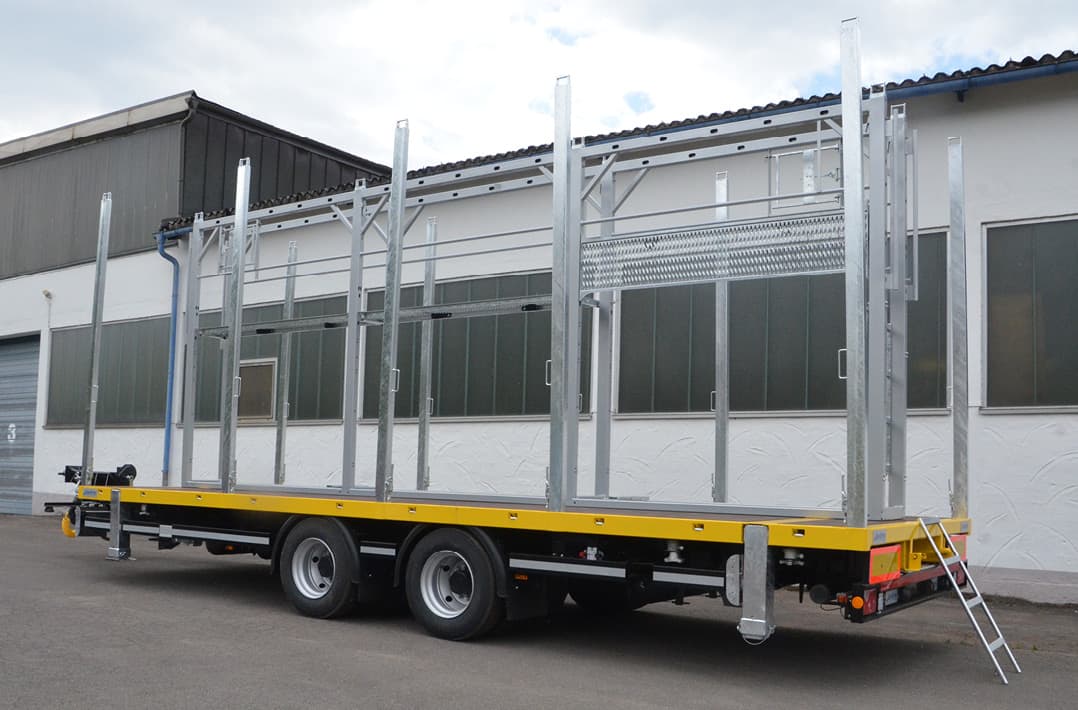 The secure and modular side rail for protecting slingers at a critical height of over 2 m
Compatible with virtually all swap-body platforms currently in use
kNo loss of load space thanks to folding middle side rail
as 7 m version or 9 m version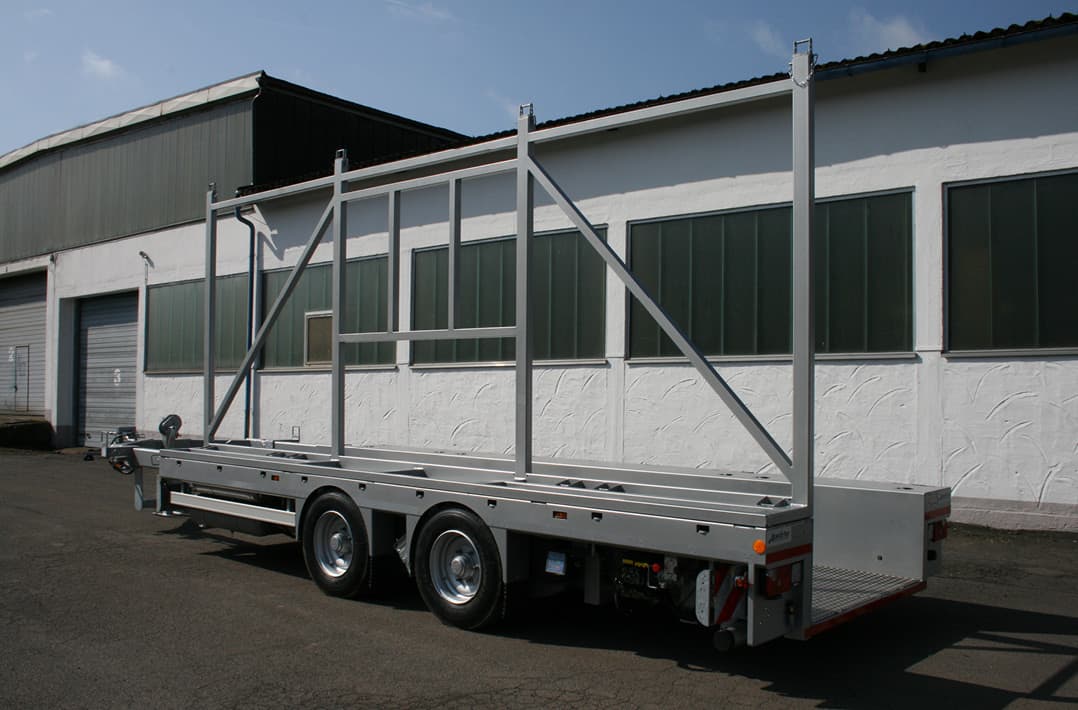 L loading platform
insertable
Side fixing on the low bed frame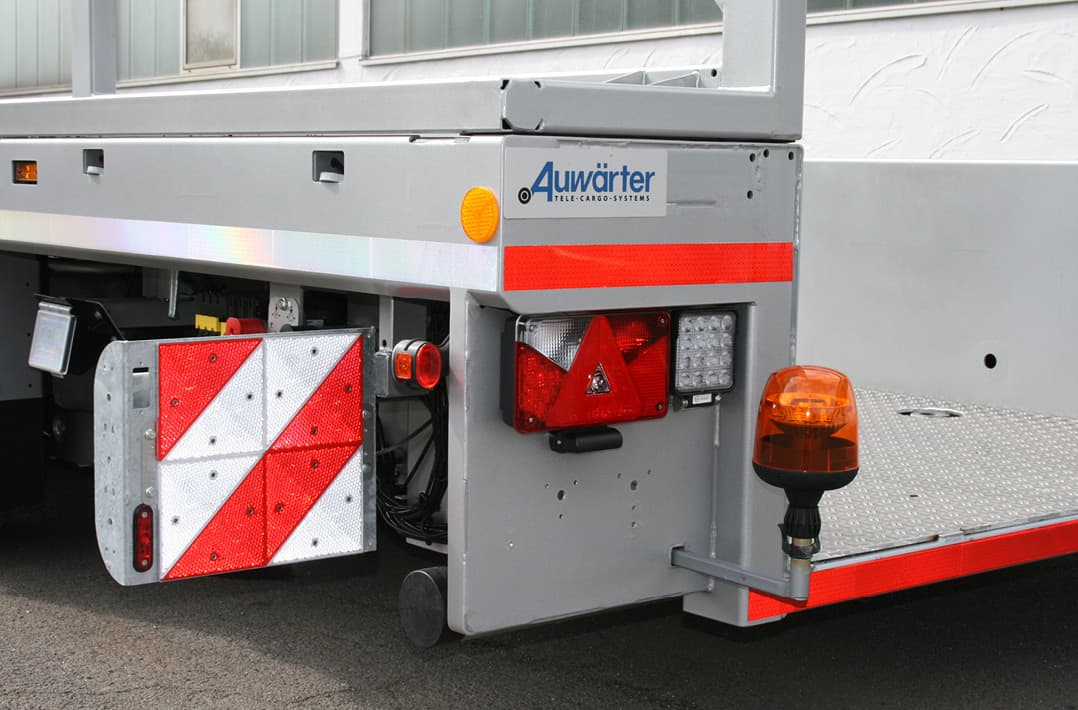 Safety package
Oversized warning signs front and rear
Side LED lighting
LED all round lighting that can be plugged in at the rear
Drawbar clamp
for V drawbar
hot-dip galvanized
S stakes
used as a loading aid for securing wall elements when loading and unloading
Cross-member lashing rail
to insert the S stakes as a flexible loading aid
variable lashing possibilities across the width
X stake (transport stanchions)
Hot-dip galvanized rectangular tube stanchion, wedge shaped for optimum load securing of wall elements
With eccentric closure and lashing bracket at the top height approx. 2,700 mm
can be inserted centrally and on the outside, also fit all other Auwärter trailer models
Low-bed carrier
Side low-bed carrier for transport heights of 3,800 mm.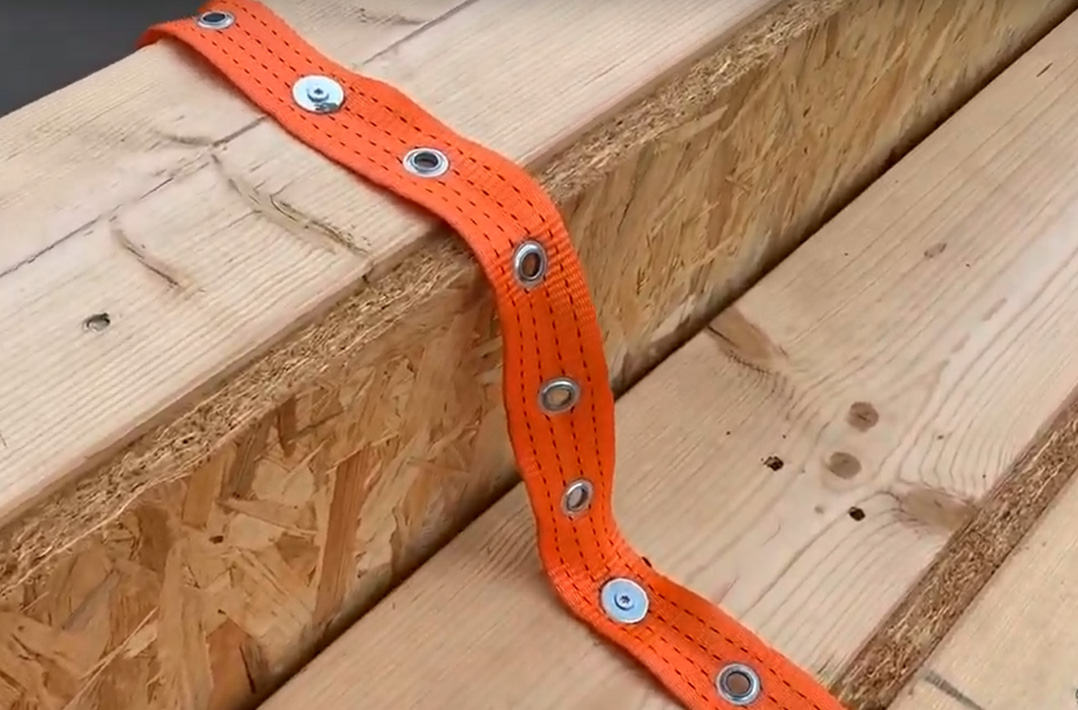 with approx. 15 grommets per running meter, 10 meters
Securing of the wall elements against falling while loading and unloading the trailer. Attachment of the webbing to the lashing point on the X stanchion using carabiners and to the wall elements using flat head screws
You want more information, a call back or a non-binding offer? Write to us and we will deal with your request.
Overview of all swap-body platforms and load aids
Whether low-bed or flatbed platform, mover or support frame – here you can find the appropriate swap-body platform for every trailer type.