In order to further expand our leading position in the field of timber house transport trailers, we are constantly on the lookout for new attractive markets that match our products and for which we can offer unique logistics solutions.
"The North American and Canadian markets in particular are particularly interesting for us, as there are no comparable scalable trailer solutions here, as there are in Europe. This involves the largest possible transport volumes, more efficient cargo handling and precise manoeuvring. All advantages with which we can score points in the land of unlimited highways and prefabricated houses," explains Raffael Auwärter.
The first step was taken with the import of the first X-SW semi-trailer to the USA in 2016. A pilot project in which we worked for the first time with PEI, Precision Enterprises, Inc., from Florida. Today, this cooperation has developed into a true partnership. With immediate effect, PEI Managing Director, Jason Shye, and his dedicated team are official Auwärter sales partners for the NAFTA region.
Perfect Match

"Auwärter wants to sell trailers in the USA and Canada; PEI has the necessary sales and service personnel to support Auwärter in this region," explains Jason Shye. With a lot of experience, PEI has been importing, selling and servicing trailers for over 10 years.
"We look forward to including Auwärter with its high-quality trailers and swap body systems in our range. German precision is always well received on the North American market, and numerous interested parties have already announced their intention to see the advantages of Auwärter trailers for themselves at the forthcoming BCMC trade fair in 2019. We are on the road," says Jason Shye.
Your contact for North America and Canada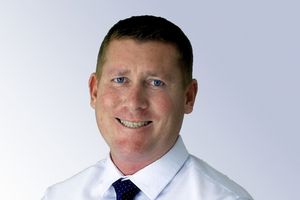 Jason Dixon
3101 Oxbow Circle
Cocoa, FL 32926
Phone: ‭+1 (321) 631 3803‬
E-mail: Jason.Dixon@precweb.com