Waldershof / Stuttgart. Dach + Holz International in Stuttgart was once again both a meeting place and a place to see the latest innovations. A leading trade fair, which set new standards for us not only in terms of projects, but also with regard to the future potential of our industry. As in previous years, we decided to make a big splash.
Departure into the digital world
How do you show massive, highly technical timber trailers in a 860 square foot space? The answer: with state-of-the-art 3D visualizations. For this purpose, four of our current trailers were interactively staged on a large-format screen; whether with load, securing options or the animated telescopic extension, all in virtual reality. Our products and their features could be depicted precisely and configured according to the requirements of our visitors.
Focus on occupational safety
The safety of dock workers, loading personnel and the protection of wall elements from damage still plays a major role. Load securing features such as our H-frame fall protection system or the flexible stanchion systems, were positively received by our booth visitors. In the future, innovative and flexible tools will be used to simplify the loading process even more and to make it safer with its efficiency.
Clear development for preloading
Warehouses often quickly reach their limits. More companies are storing their orders on swap bodies, due to storage issues and so that they can react quickly if necessary. Weather-resistant platform solutions that protect cargo from moisture and precipitation are in demand.
The search for a new sustainable cargo enclosure system for swap bodies
It was one of the dominating themes at this year's fair: the increasing waste production caused by covering the loaded flatbeds with shrink film - over 650 USD per load of unnecessary packaging waste. For many, flexible film enclosures were the only practical option, until now.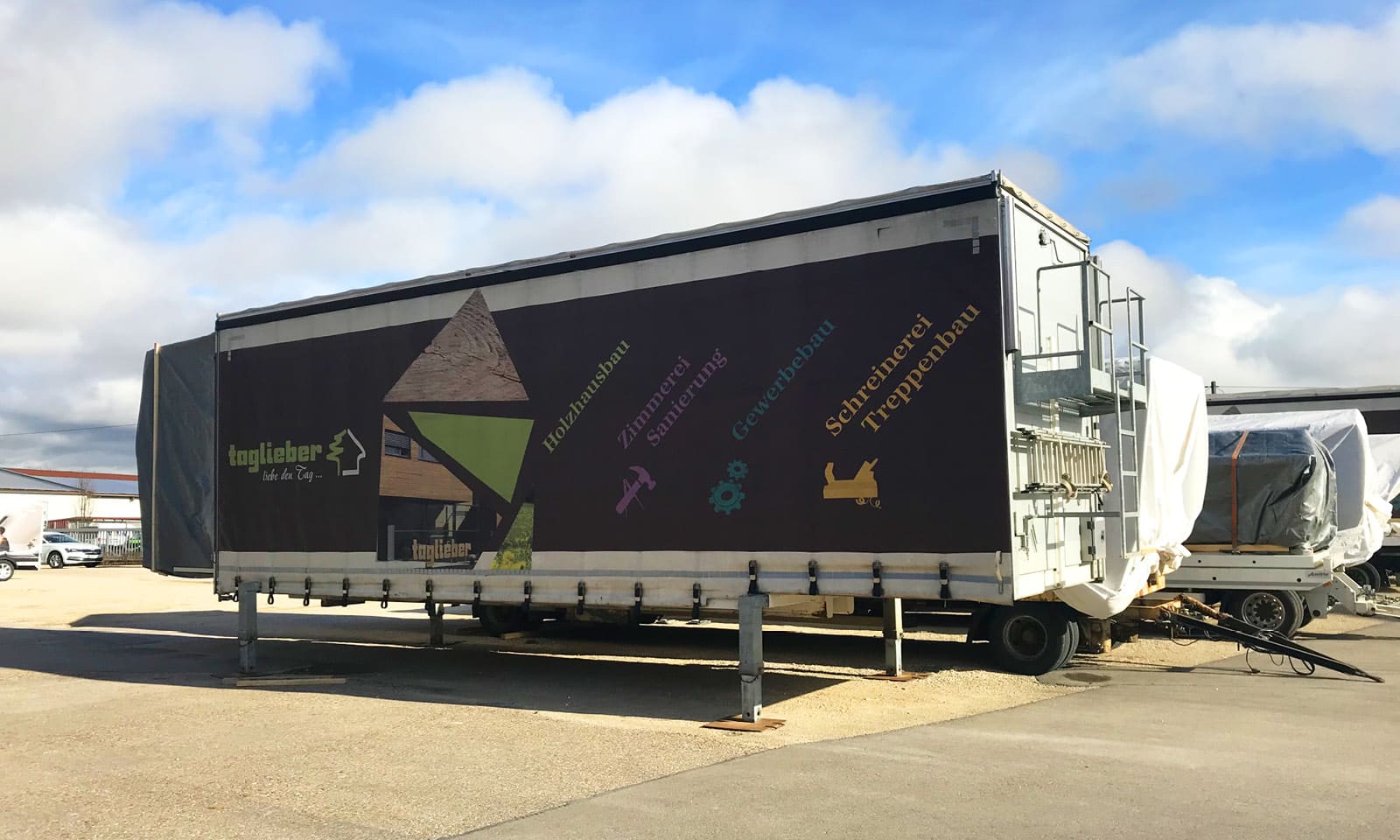 In the course of the further development of our TL-FG turntable trailer and SW semi-trailer series, we have developed a sustainable, efficient fixed cargo enclosure system, that is both easy to handle on the construction site and optimally protects the load from the effects of the weather, leaving you complete freedom of choice when loading. Our customers Taglieber and Weizenegger already swear by this innovative all-weather protection from Auwärter. We are sure: it will be the "next big thing" in our industry.
A big thank you to all our visitors, the many suggestions, compliments and of course your orders. Seldom have we been able to talk to so many customers or left with so many good ideas.
We learned a lot at this show and plan to implement these ideas.
Your Raffael Auwärter