X-TL200 turntable trailer

+
X stakes
wedge shaped for optimum load securing
+
2x1 load securing rings in outer frame
for side lashing even with wide loads
+
Telescopic extension
telescopic drawbar extendable up to 3m with automatic guide rollers and pneumatic locking
extremely maneuverable with very good following characteristics
Load lengths of up to 13 m
Low design and thus more load volume
Telescopic extension up to 3 m
particularly robust thanks to EPD coating (sand blasted + cathodic immersion priming + powder coating)
The maneuverable telescopic trailer in timber wall transport.
The X-TL is convincing exactly where other timber transport trailers find their limits: in restricted residential and building areas. The modern turntable steering with four different steering points for extreme maneuverability and excellent following characteristics – including in a fully laden state with a maximum payload of 20 t.
Developed for the core demands in timber construction, the turntable trailer fits flexibly into your transport requirements and can be appropriately extended in a modular fashion.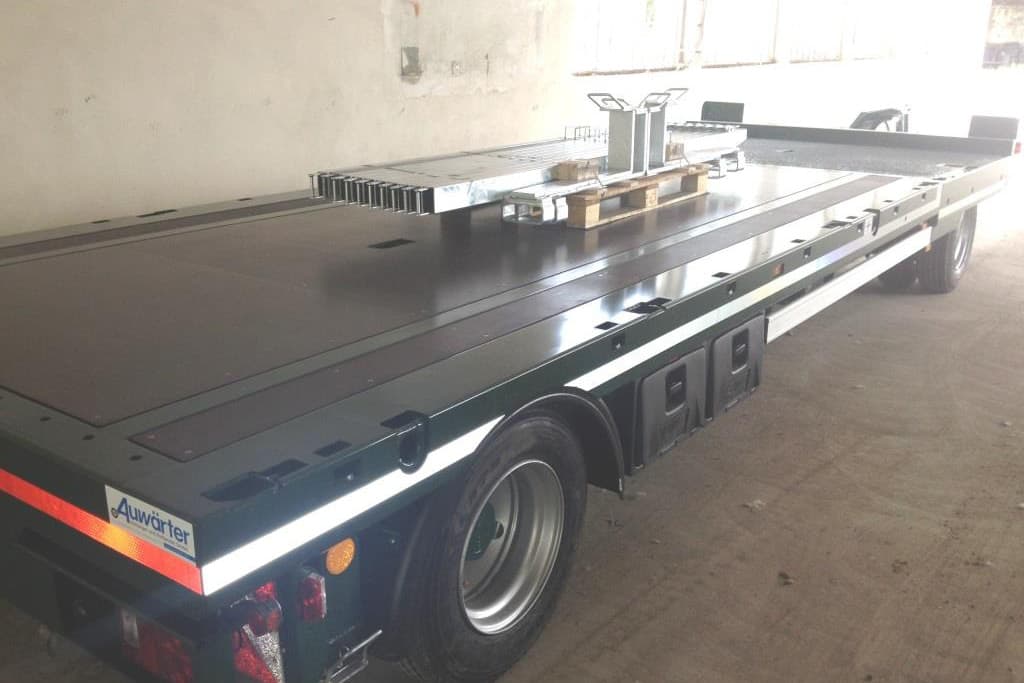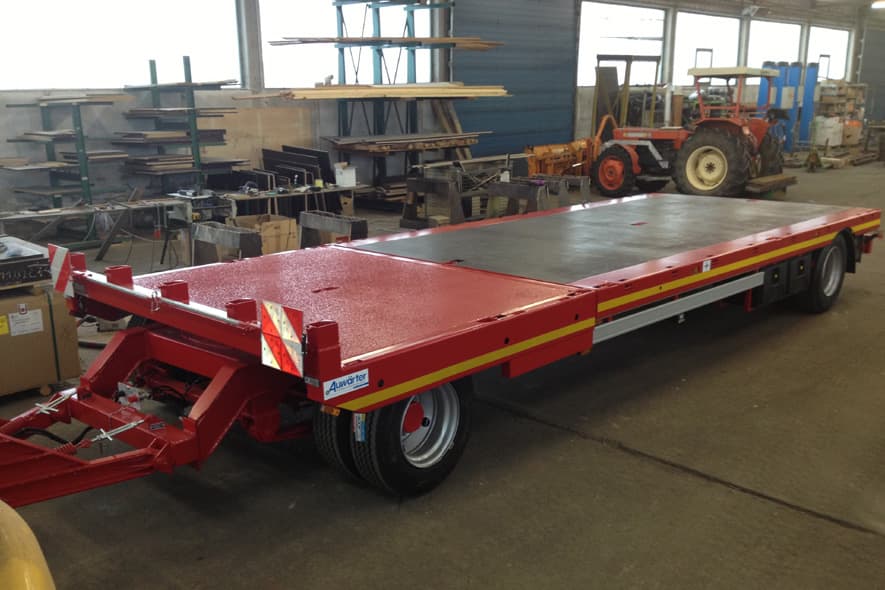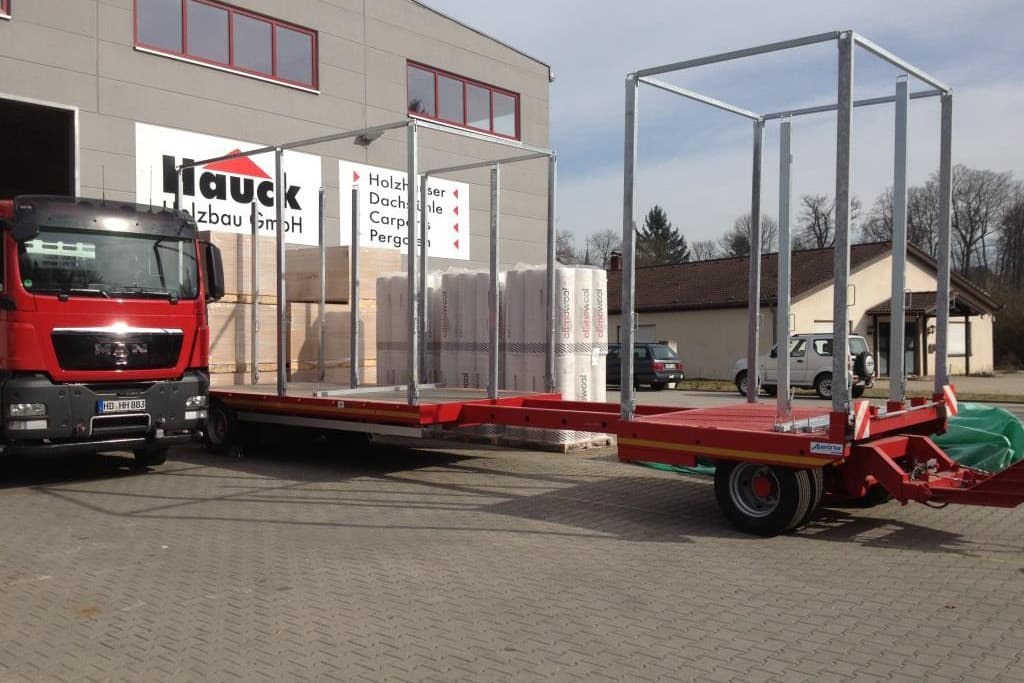 With 13 m transport length, the X-TL is one of the largest but yet most maneuverable truck trailers in timber construction.
approx. 2,550 mm
Platform width
approx. 7,000 – 10,000 mm
Platform length
Dual 235 / 75 R 17.5
Tires
approx. 860 mm (loaded)
Load height
approx. 13,800 kg
Payload standard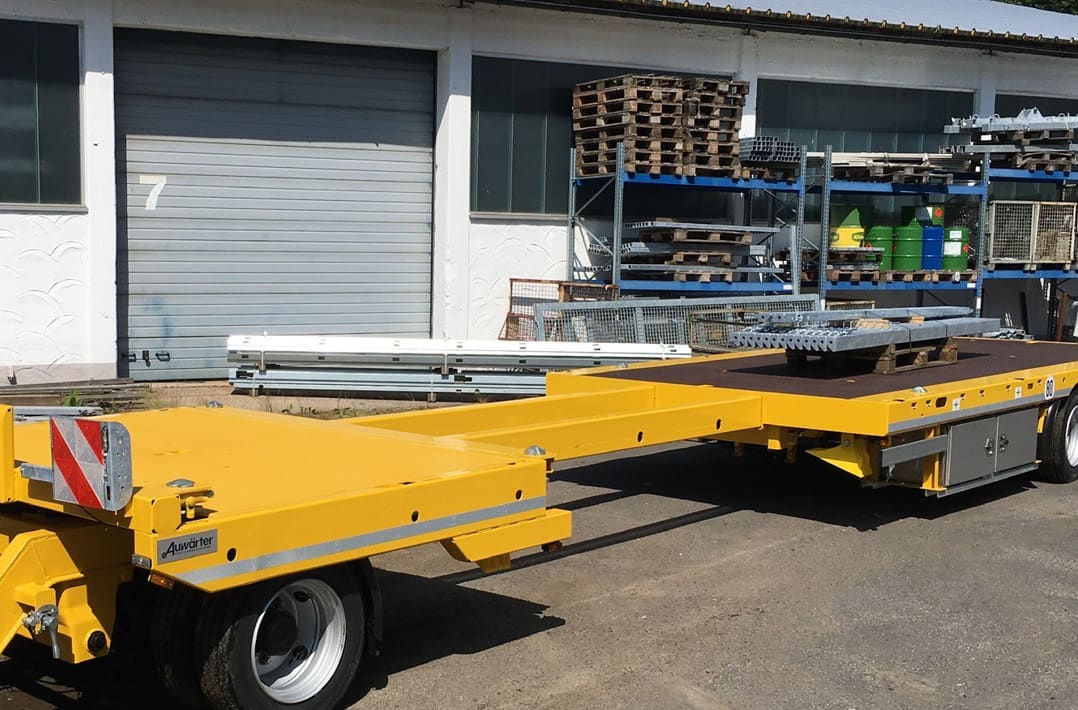 Telescopic extension
Chassis frame with 3m extendable drawbar
Integrated automatic cable roller
Pneumatic locking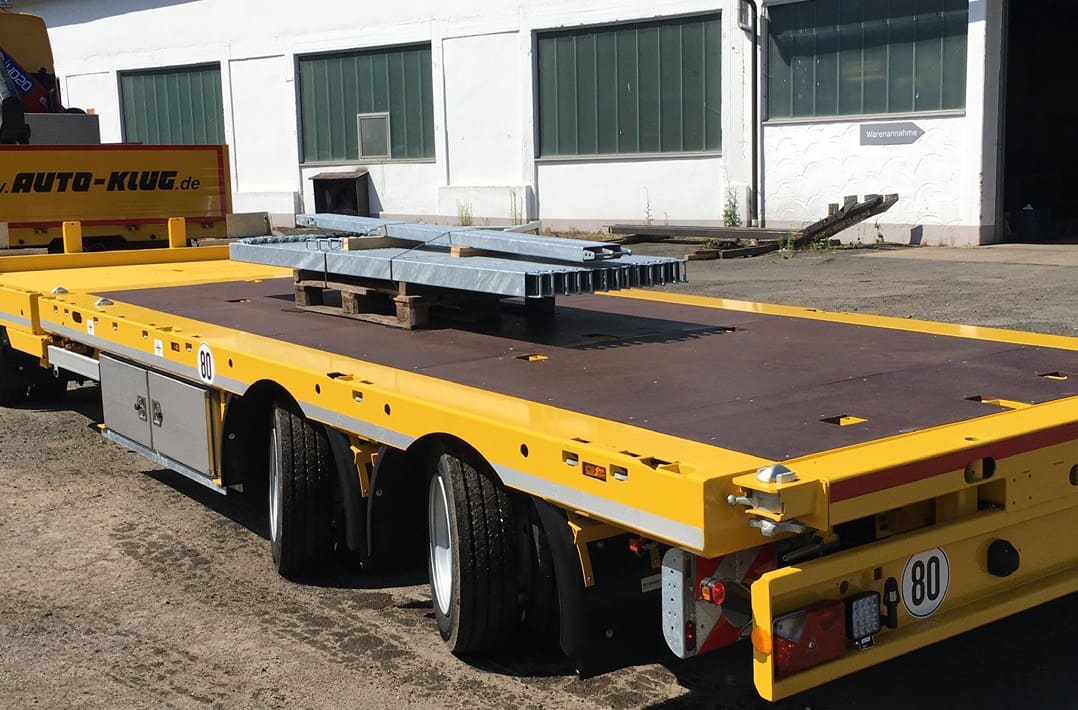 Autom. electro-hydraulic steering system
Steering axle and hydraulic Steering cylinder
Slewing ring with pulsed angle sensor
Remote control for manual control
X stake (transport stanchion)
Hot-dip galvanized rectangular tube stanchion, wedge shaped for optimum load securing of wall elements
With eccentric closure and lashing bracket at the top
Height approx. 2,700 mm, insertable centrally and on the outside
also fits all other Auwärter trailer models
Drive-on floor
Heavy duty load-securing rings for lashing vehicles with rubber tires such as lifting platforms and telescopic forklifts
Parking supports at back left and right
Safety package
Oversized warning signs front and rear
Side LED lighting
LED all round lighting that can be plugged in at the rear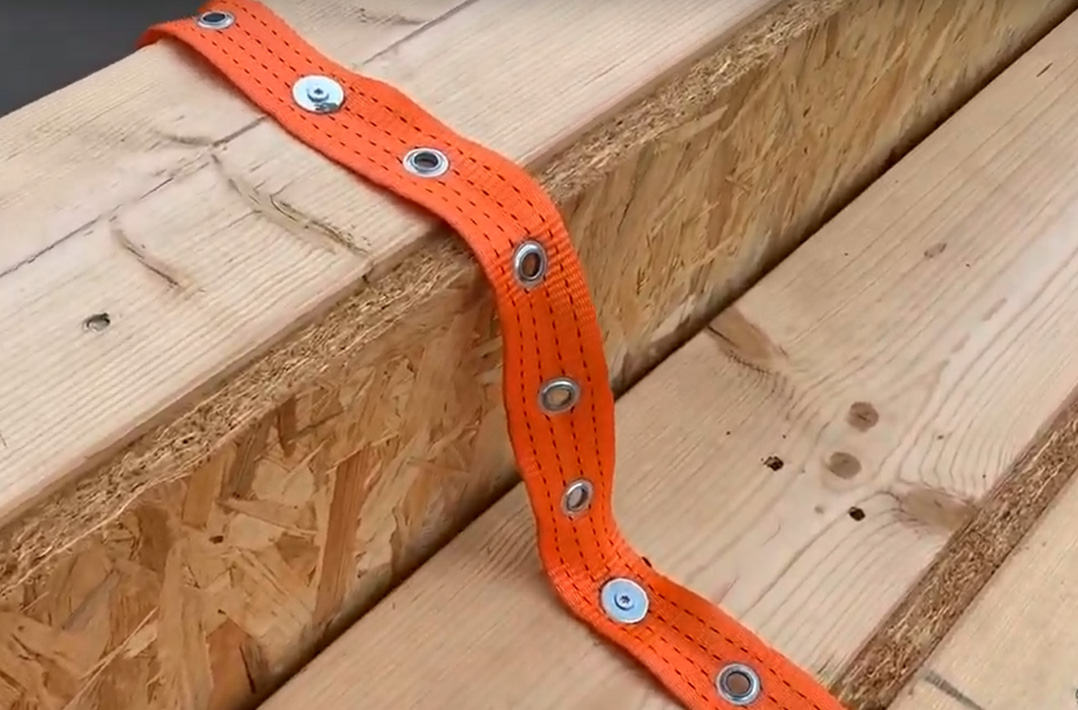 with approx. 15 grommets per running meter, 10 meters
Securing of the wall elements against falling while loading and unloading the trailer. Attachment of the webbing to the lashing point on the X stanchion using carabiners and to the wall elements using flat head screws
You want more information, a call back or a non-binding offer? Write to us and we will deal with your request.
All Auwärter turntable trailers at once
A wide spectrum of maneuverable and easily positioned turntable trailers with steering front axle.