XP-BDF210 – 7 m swap-body frame

+
X stanchion bags
on the outer frame 5 pieces each, as well as 5 pieces in the middle of three rows
+
Preparation pluggable H-Bock
off-center stanchion pockets as plug-in option for H-Bock Pro X
+
Lashing possibilities
along the entire length of the outer frame
+
Forklift bags
for easy handling, loading and lifting of the flatbed
+
Heavy duty crane lifting points
sideways 4 pieces each
low height of 120 mm
modular extendable
stackable
robust design in welded steel profile
Lashing possibilities along the entire length of the outer frame
Forklift pockets for lifting the flatbed
Store and transport cleverly with one of the most successful load systems in timber construction.
The 7 m version of the XP-BDF210 is a modular extendable swap-body frame system proven in practice. A real all-rounder in modern timber construction with which you can quickly and safely load your products and store them ready for transport. The swap-body frame can be combined with all Auwärter trailers in the X-SW, X-TL and the X170L series. Its special low design (frame height of 120 mm) and the folding support legs ensure wall elements can be accepted at a particularly low height. Available as an option - a Lifting system, specially designed to make loading and unloading as well as internal platform handling and maneuvering even easier.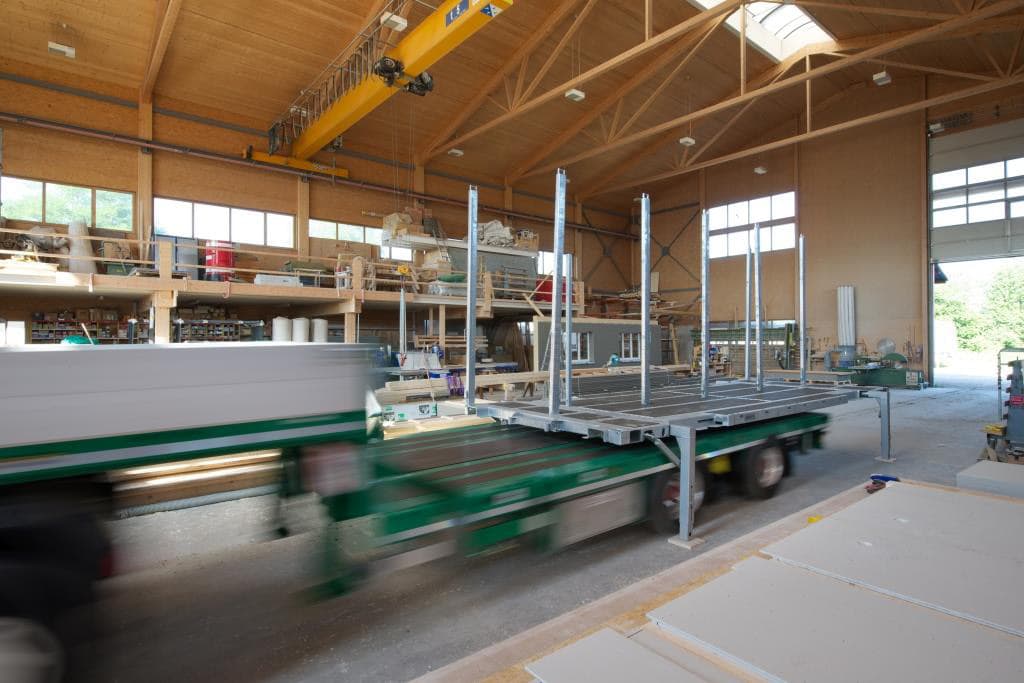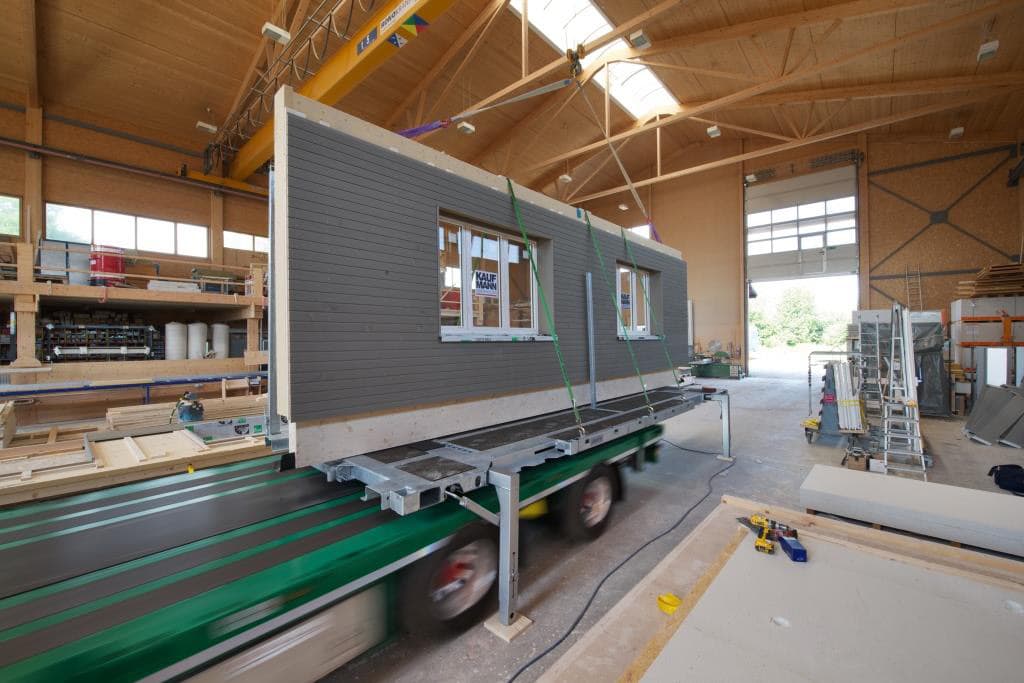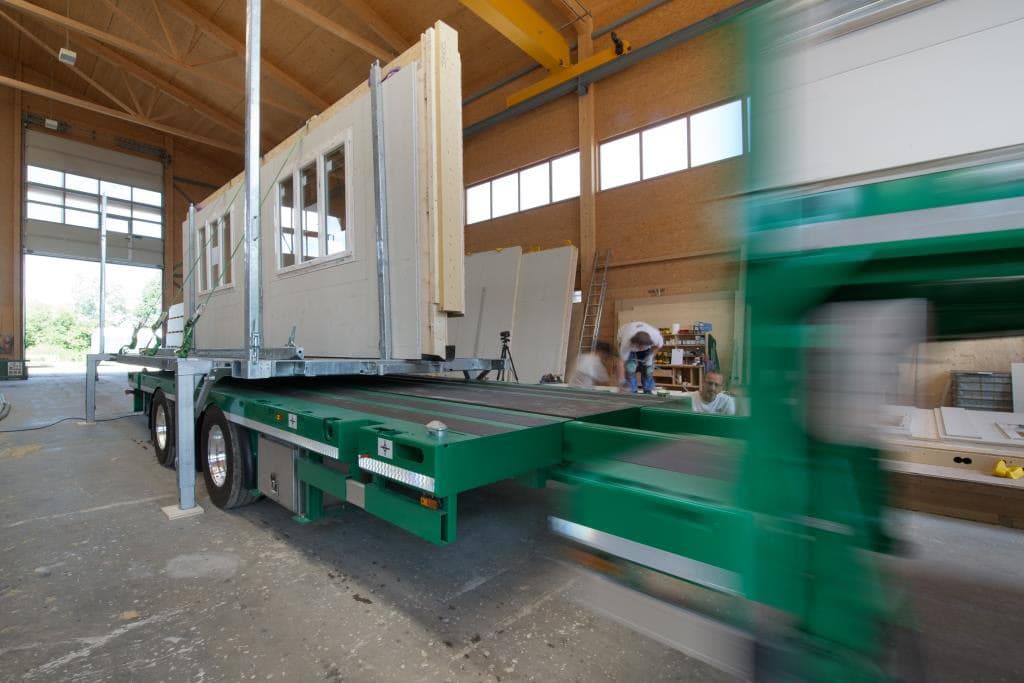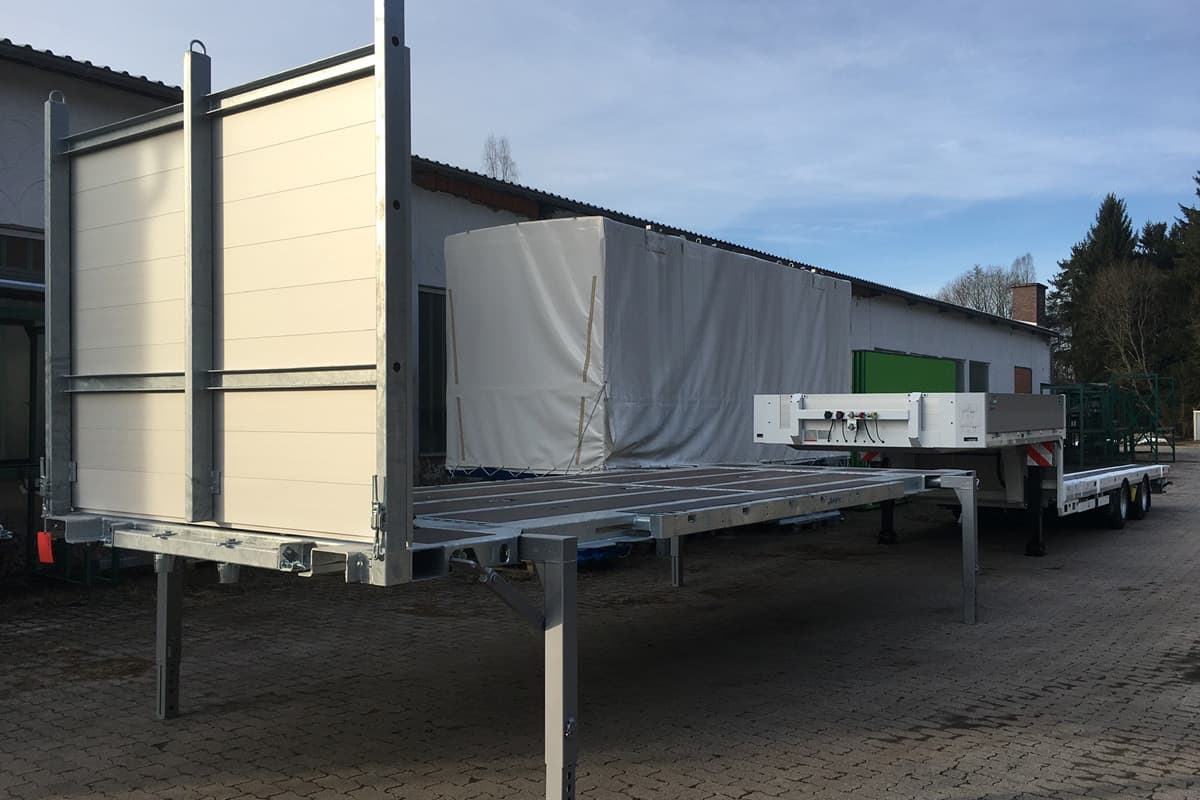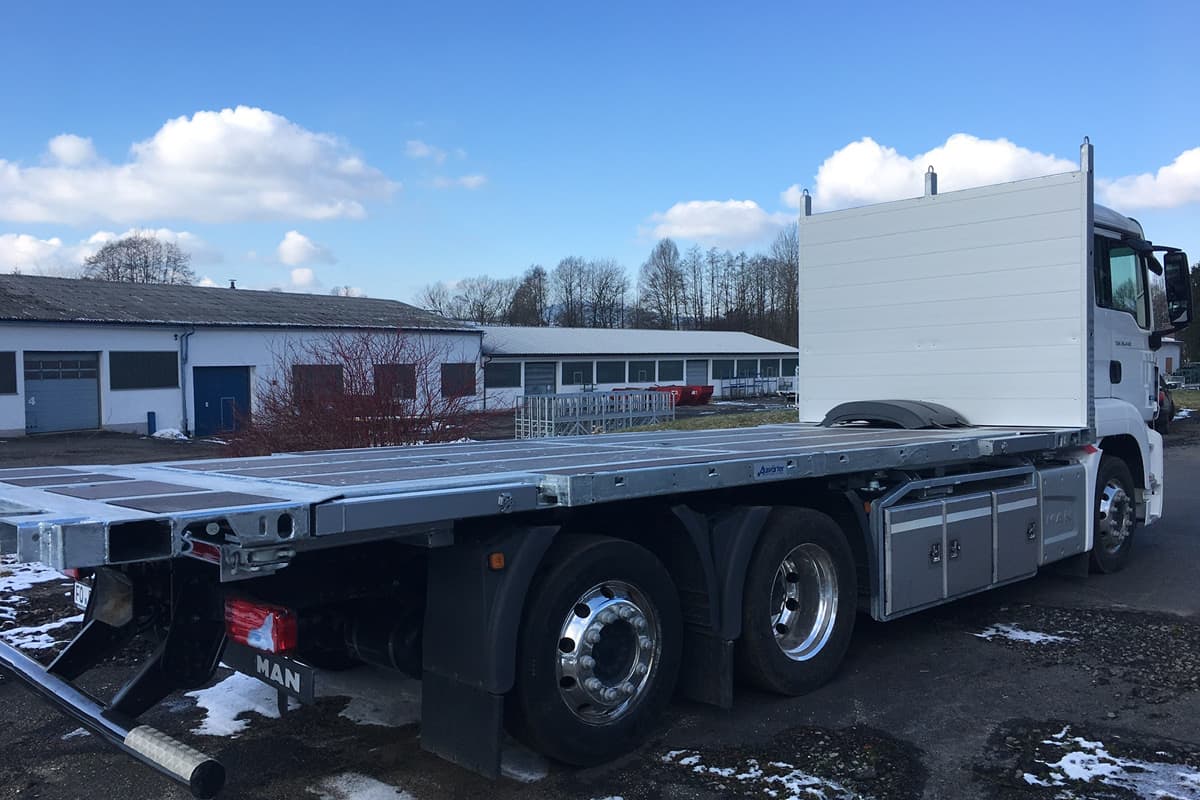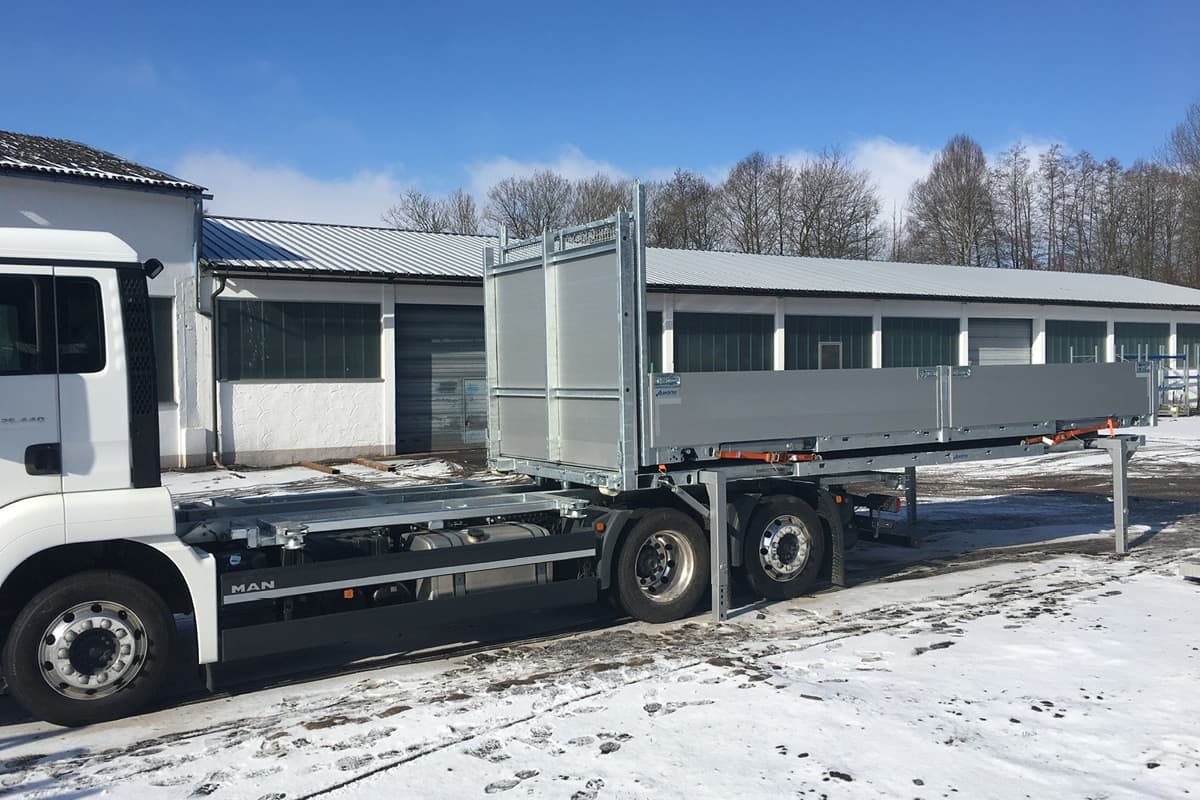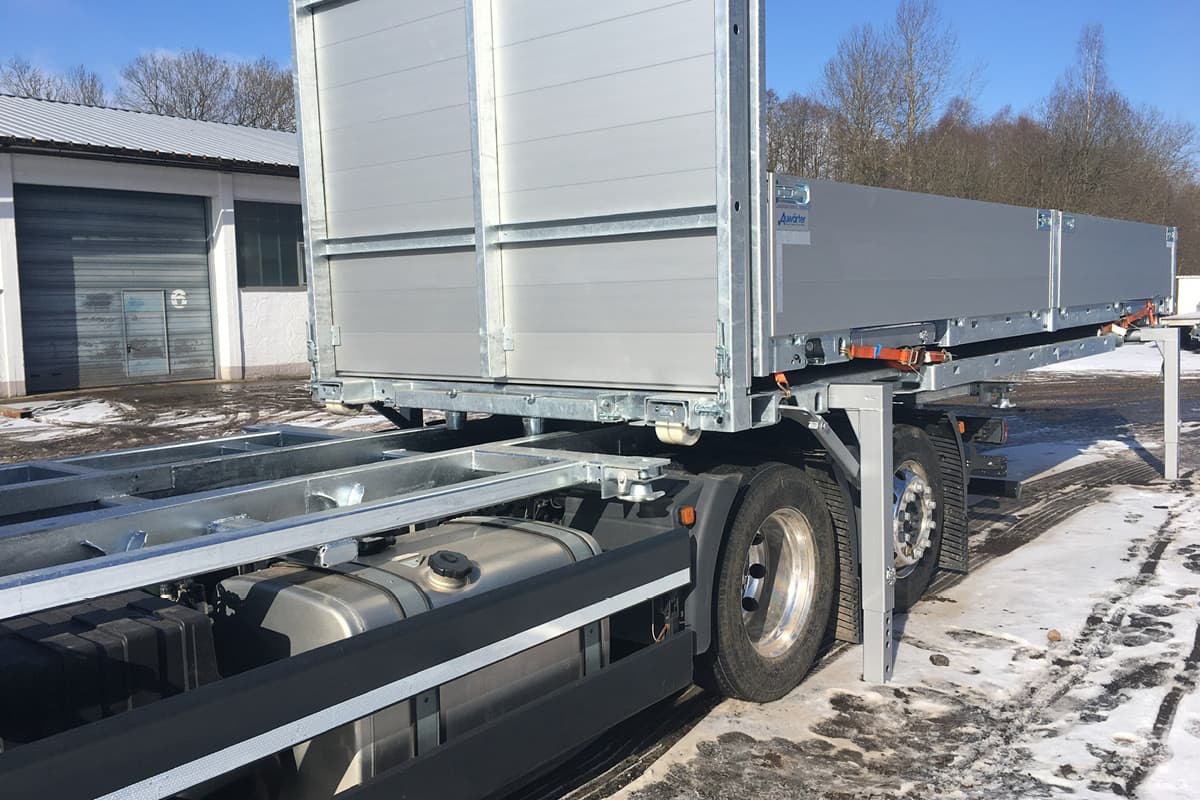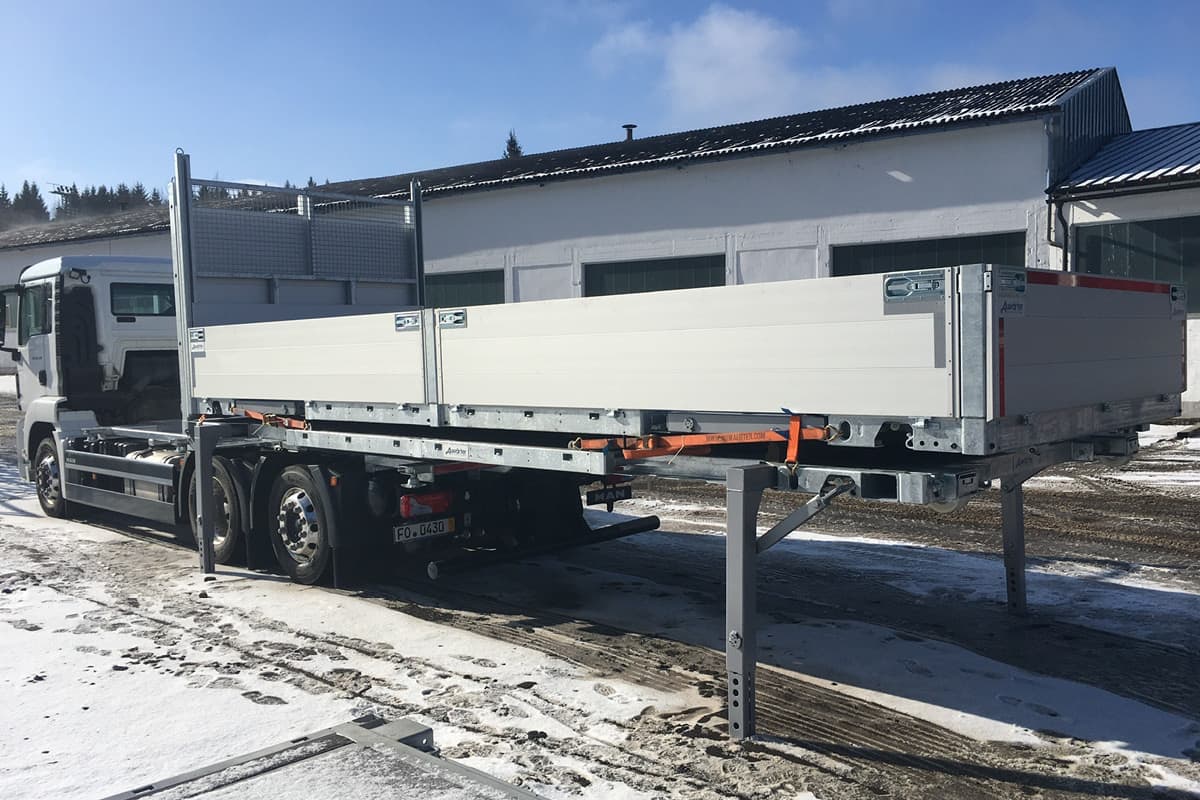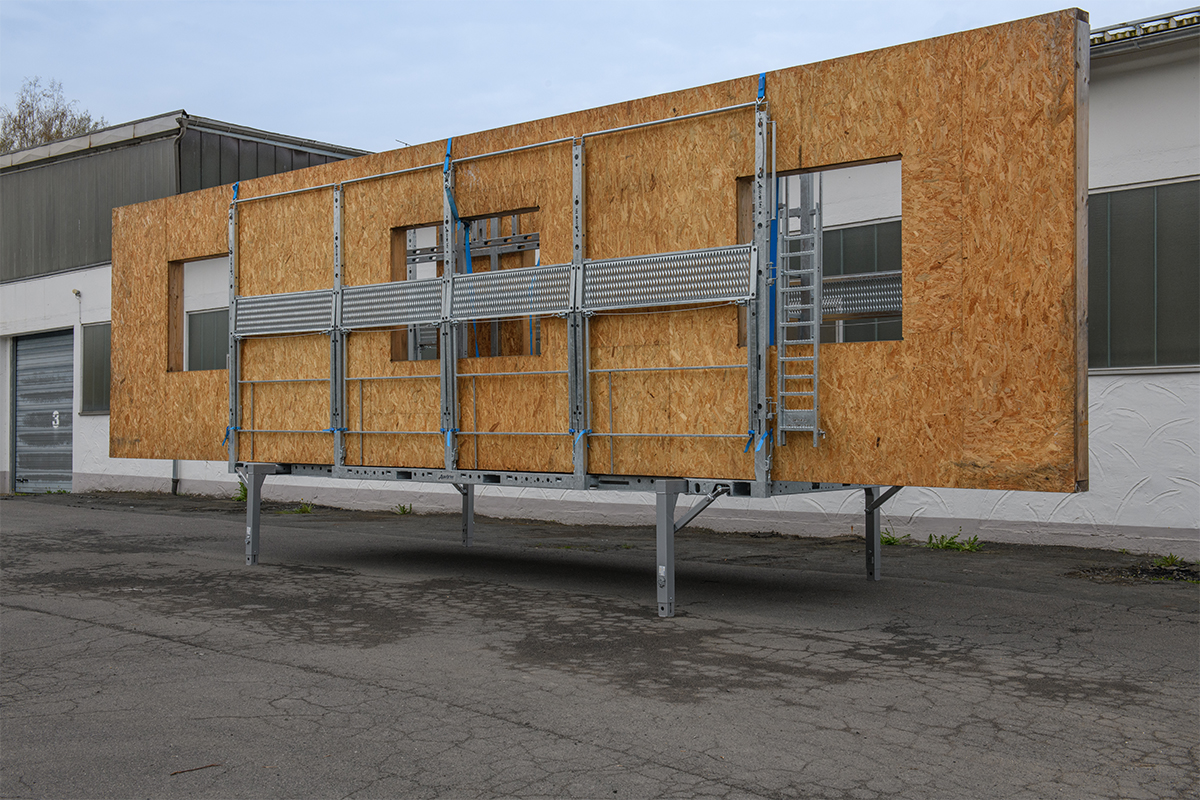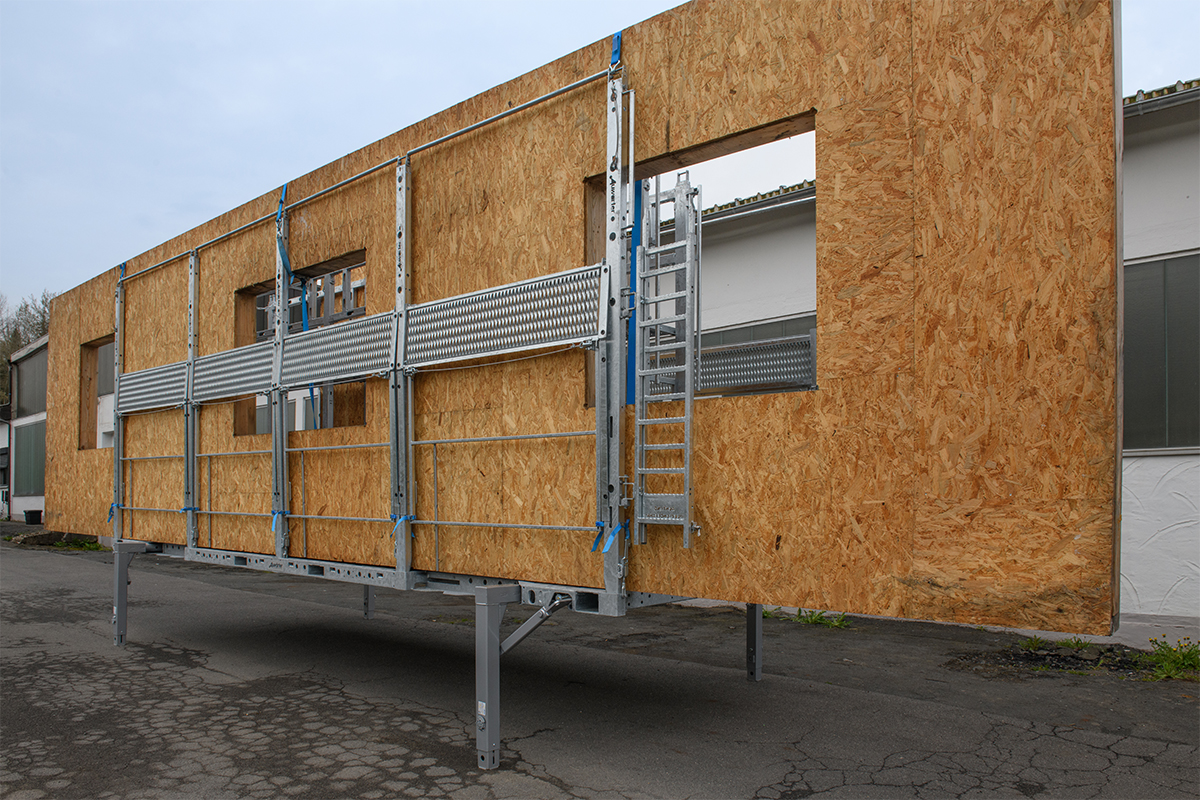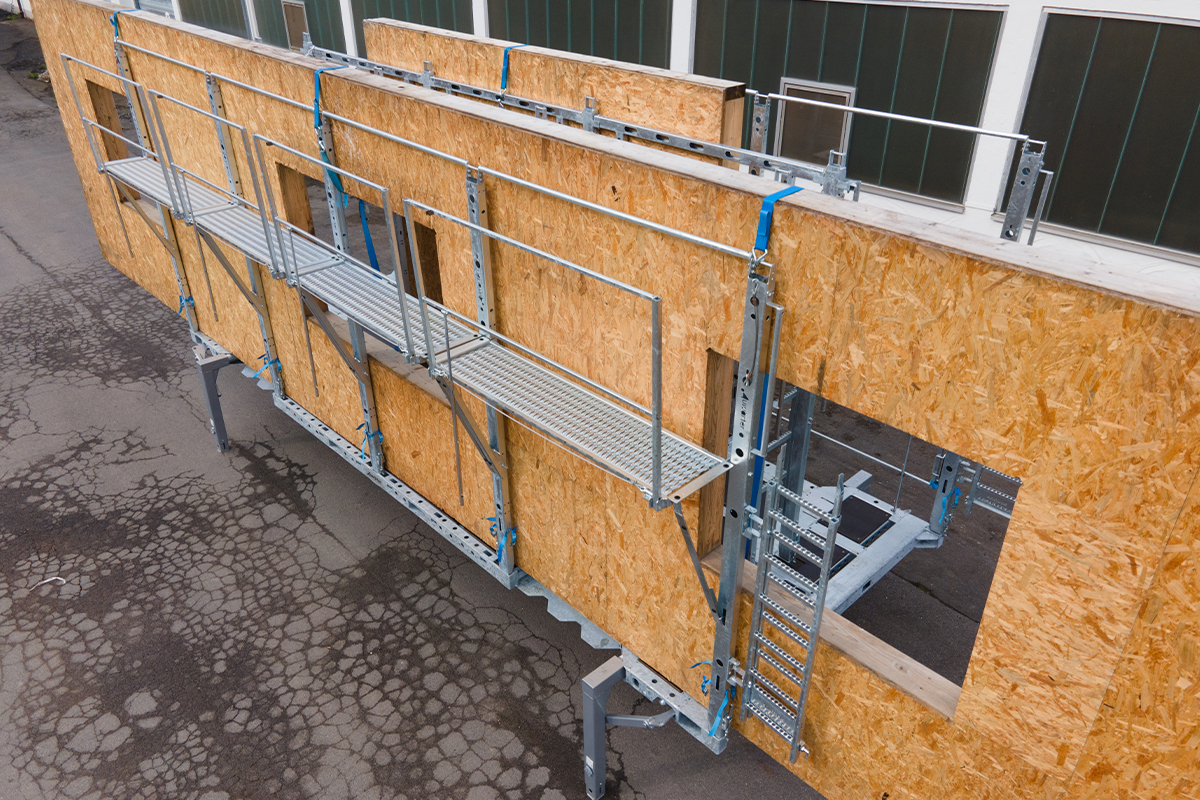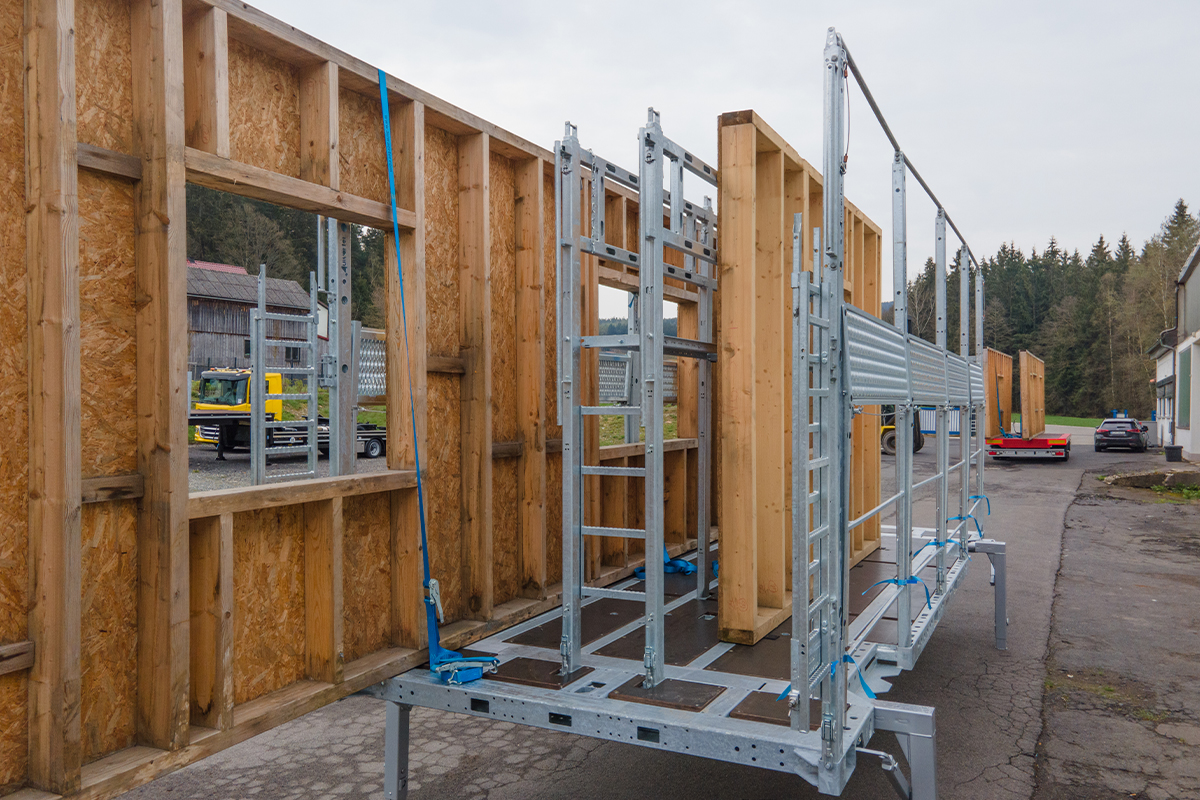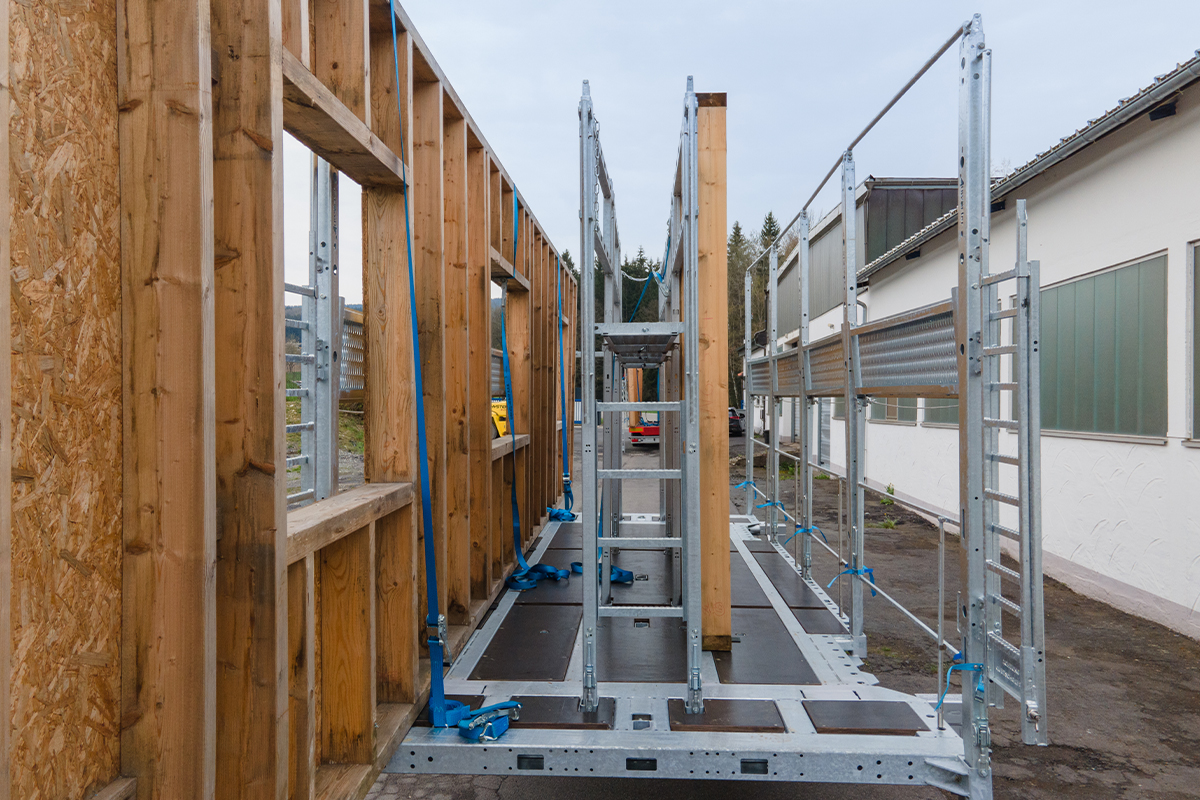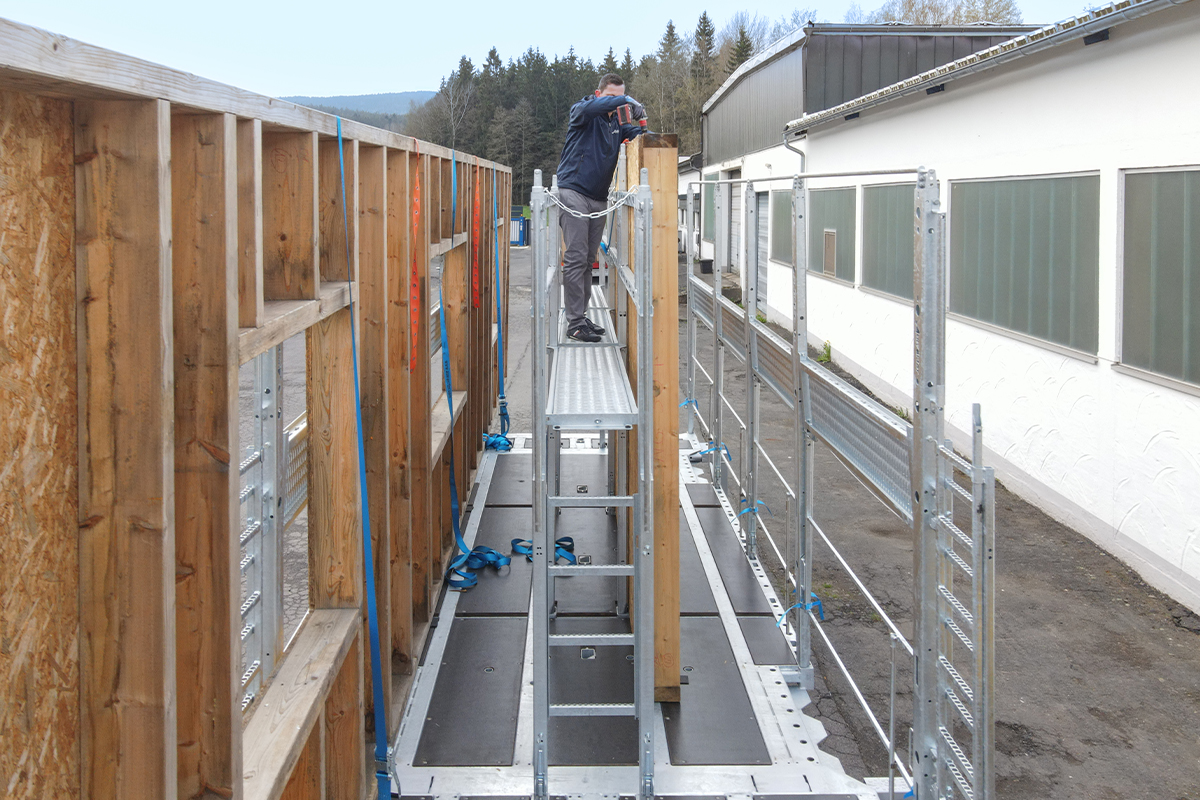 Together with prefabricated timber house builders and carpentry businesses, the XP-BDF210 swap-body frame was developed precisely for the high handling and safety demands in international timber construction.
approx. 833 – 1,083 mm
Parking height
approx. 120 mm
Frame height
approx. 1,350 kg
Unladen weight - standard
approx. 2,550 mm
Platform width
approx. 7,267 mm
Platform length
approx. 16,900 kg
Payload standard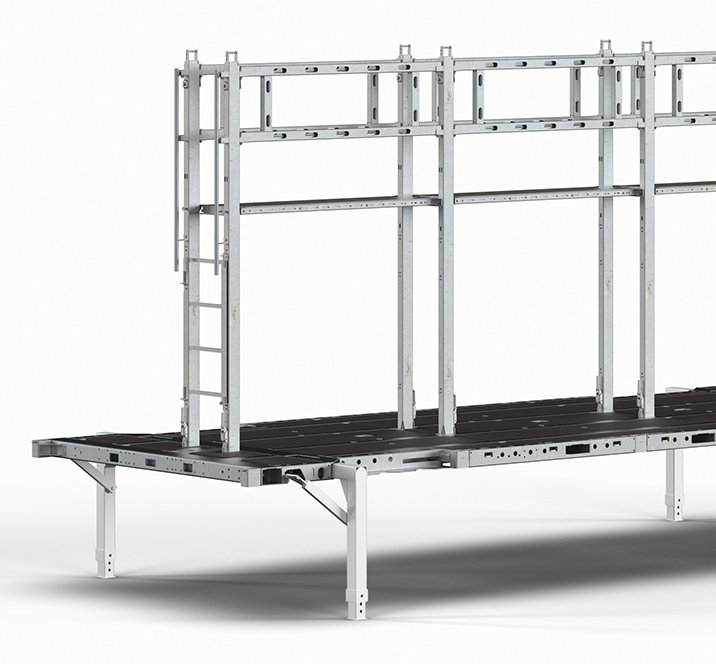 H-Bock Pro X
pluggable catwalk
no loss of loading height and capacity
100 % protection of the sling at critical height, without rope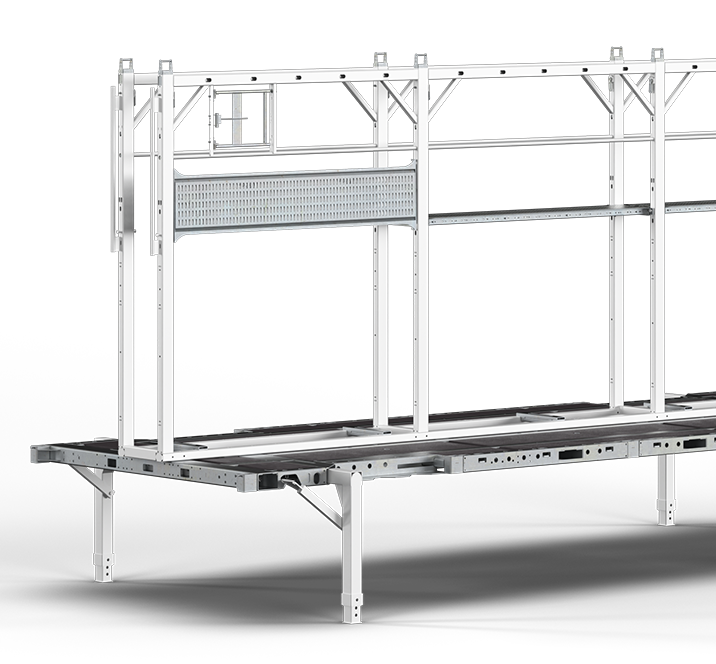 H-Bock support frame
The secure and modular side rail for protecting slingers at a critical height of over 2 m
Compatible with virtually all swap-body platforms currently in use
No loss of load space thanks to folding middle side rail
as 7 m version or 9 m version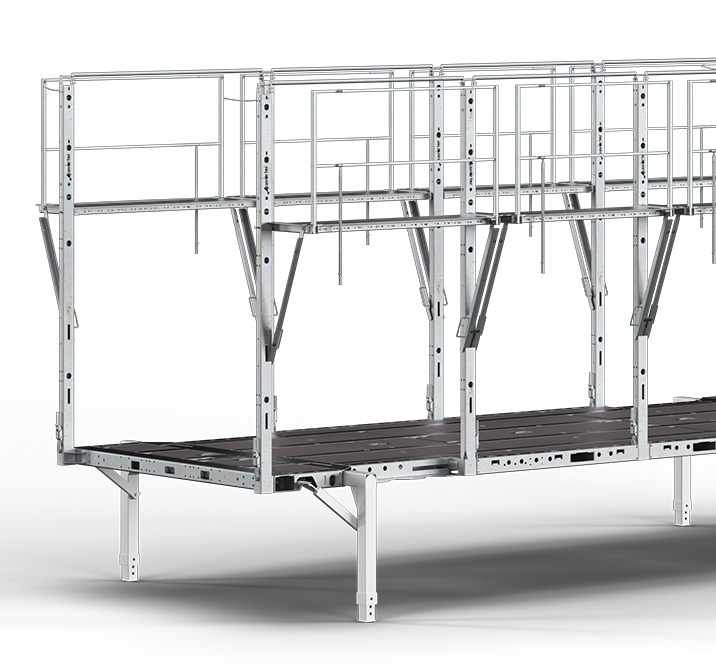 External frame
Quick and flexible mounting
Catwalk can be folded down without tools
Ladder in accessories
Efficient: no loss of cargo space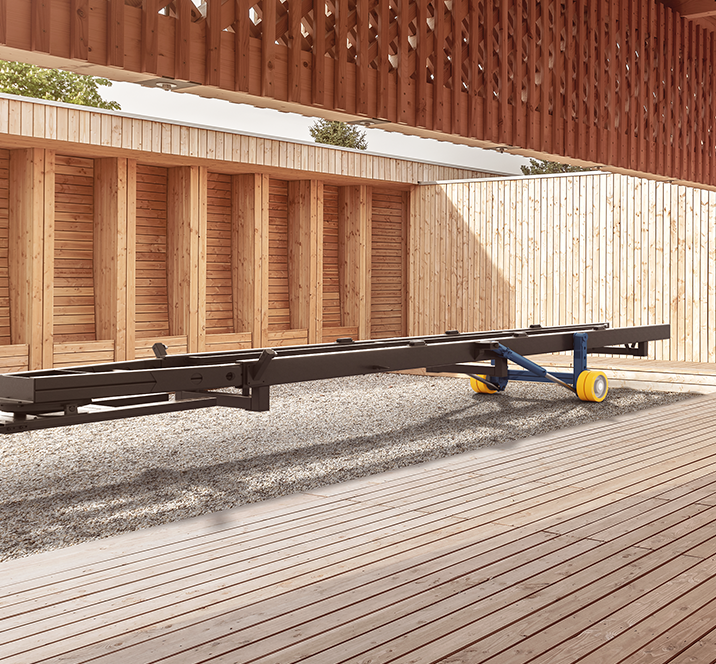 50 mm webbing
10 m, with approx. 15 grommets per running meter
For securing the wall elements while loading and unloading the trailer. Attachment of the webbing to the lashing point on the X stanchion using carabiners and to the wall elements using flat head screws.
X stake (transport stanchion)
Hot-dip galvanized rectangular tube stanchion, wedge shaped for optimum load securing of wall elements
With eccentric closure and lashing bracket at the top
height approx. 2,700 mm
can be inserted centrally and on the outside, also fit all other Auwärter trailer models
Head board
Made from hollow-section aluminum
Can be inserted into stake pockets
Can be used as impact protection
You want more information, a call back or a non-binding offer? Write to us and we will deal with your request.
Looking for something bigger?
The whole spectrum of truck trailers for timber construction – meeting requirements, individually lockable and with a high level of workmanship quality and stable value.