5 generations, over 160 years – Auwärter in profile.
From a small wagon building workshop to the market leader of today for timber house transport trailers.
Our origin is in wood, today's core business is steel construction. Founded as a small wagon building workshop, in the meantime we have developed into one of the leading quality manufacturers for trailer and vehicle construction for wooden house transport. Our strength is the unique combination of individual customer development, technical know-how and uniformly high quality standards.
Thanks to the close cooperation with our worldwide customers in the timber house industry, we are successful in offering tailored logistics solutions for all applications, every fleet and in all continents of the world – 100 % developed and produced in Germany.
In our specialist area, we are pioneers in 3D design and digital prototyping. Our loading and transport systems solve the core challenges of modern wooden building.
Each of our Auwärter trailers is a tested and reliable quality promise: made in Germany.
Through and through. We develop and produce structurally lightweight construction transport systems with the most modern metalworking technologies and our knowledge from over 2500 steel construction projects.
Complete solution provider
We offer you a comprehensive portfolio of compatible and modular extendable transport and storage systems that are completely developed, designed and produced by us.
Across over 1,400 m² of production area, at the production location Waldershof, we currently produce over 64 different types of trailers, loading systems and loading aids.
Over 9,000 customers worldwide
Our TeleCargo systems are proving themselves on practically every road in Europe in the meantime.
Highly qualified and experienced know-how leaders who produce innovative, practical and customer-specific solutions in teams.
A wide spectrum of loading systems, car and truck trailers for the prefabricated house industry and modern timber construction.
We give you a consistent quality promise.
Every Tele-Cargo system that leaves our factory stands for a uniformly high, product quality without compromise – assured and tested on the basis of our certified quality management. In close cooperation with technical testing services such as TÜV-Süd and SGS, all the necessary certifications and European approvals are obtained.
In the process, our customers profit from a higher lifetime and reliability, the compatibility and extendability of the individual system components and our industry-wide, unique service commitment. This is exactly our vision of an economic and sustainable complete package.
100 % made in Germany
certified QM system
regular audits by the Kraftfahrt-Bundesamt (KBA - Federal Office for Motor Vehicles)
integrated after-sales organization
TÜV-Süd and COC approvals
Europe-wide type approval
The hand of a family of entrepreneurs
Auwärter has been a family led company since it was founded – and it is already in its 5th generation. Both then and now it is the healthy mixture of Swabian precision and Bavarian inventiveness that puts its very special stamp on the company.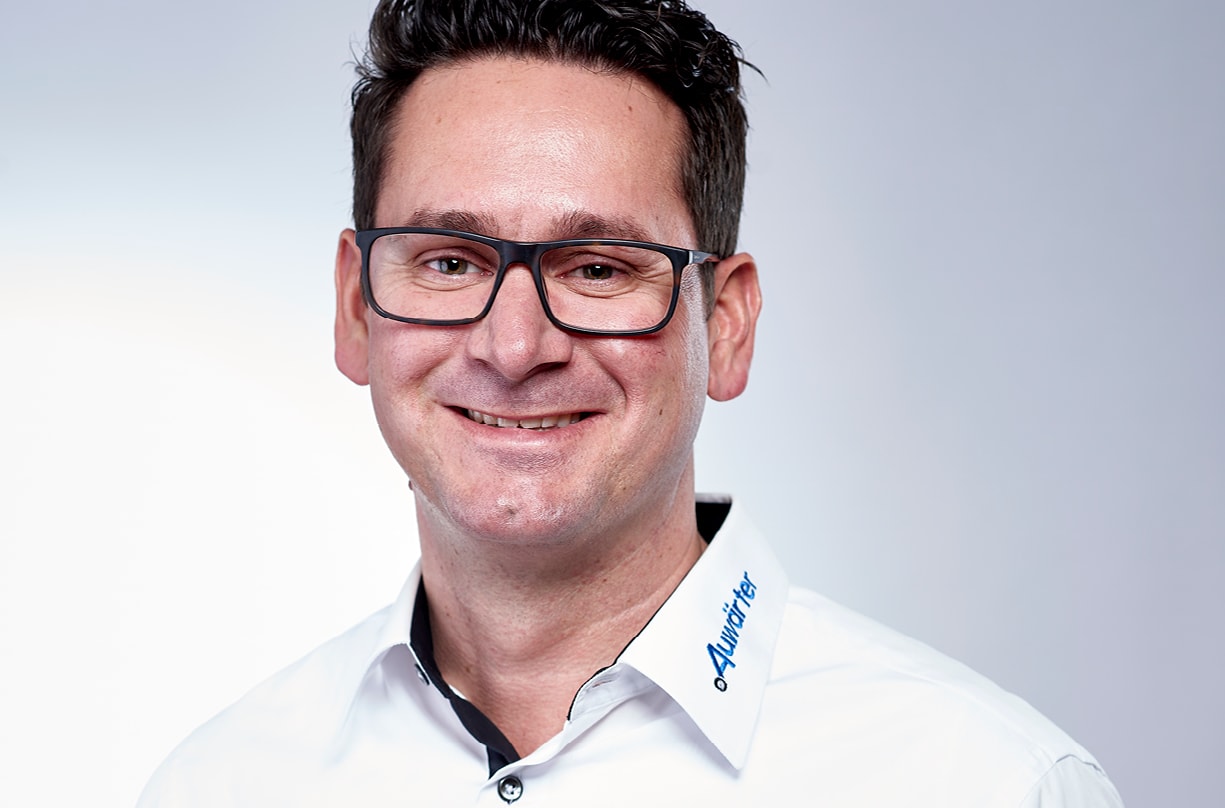 The qualified vehicle construction technician has been working in the company since 2002. As a link between customers and product development, he brings his technical expertise to the development of new customer-specific trailer solutions.
"It hasn't been size, but the continuity and the innovation that has made us what we are today: a specialist demanded worldwide."
From the invention of air suspension, the Neoplan coach, to market leader for wooden and pre-fabricated house transport trailers
We were also once a startup. Founded in 1854 as a wagon building workshop, generations of our family put in pioneering work in worldwide vehicle construction.