+
Telescopic extension
Drawbar can be pulled out by hand, to implement load lengths of up to 12 m (depending on equipment).
+
Load securing
using specially developed X stake pockets and 2x1 load securing rings on the side in the outer frame.
+
Adjustable drawbar clamp Adjustable drawbar clamp
for telescopic extension, locking or clamping, applicable for load height above the wheels.
+
Rollers
maintenance-free rollers for the V drawbar.
+
Load securing
using specially developed X stake pockets and 2x1 load securing rings on the side in the outer frame.
Extendable construction system
Can be used extremely flexibly even in the base version
Rigid, lightweight construction with hot-dip galvanized V drawbar
Can be extended 3 – 4 m by hand with integrated cable roller for the lighting cable
Length pre-selection locking pins for various extension lengths
EPD coating (sand blasted, cathodic immersion priming, coating in RAL colors)
A flexible telescopic trailer with which you win one thing above all: time.
The T35O, with a payload of 2.5 t, is one of the strongest car trailers in timber house construction transport. Easy load handling and optimally tailored to all transport requirements, it complements the logistics fleet of our customers. Thanks to the combination of compact lightweight construction, the associated low tare weight and the high load capacity, the T35O convinces with its versatile use and loading possibilities. Its telescopic drawbar provides an above average load volume for a car trailer. Depending on the goods being transported or the requirements, additional features for load securing such as drop sides or the drawbar clamp can be added in a modular fashion. Your decisive advantage: you remain flexible and can react even faster straight away.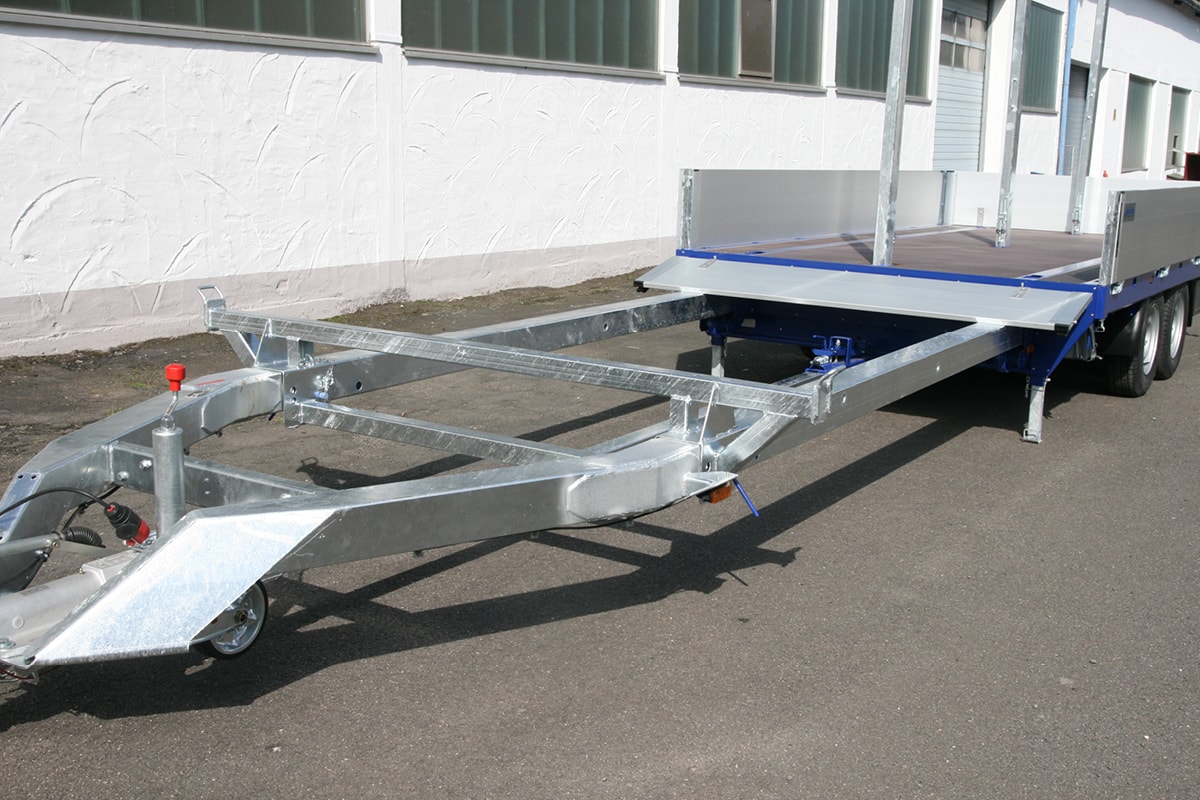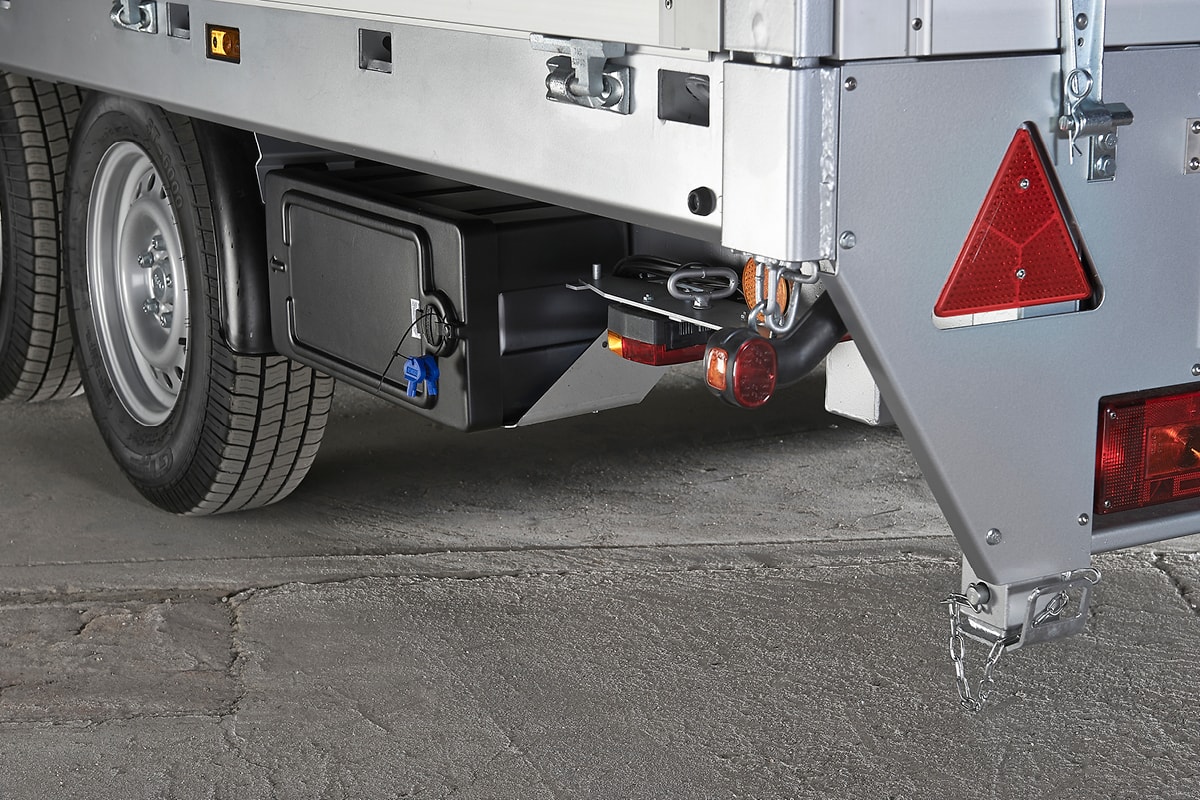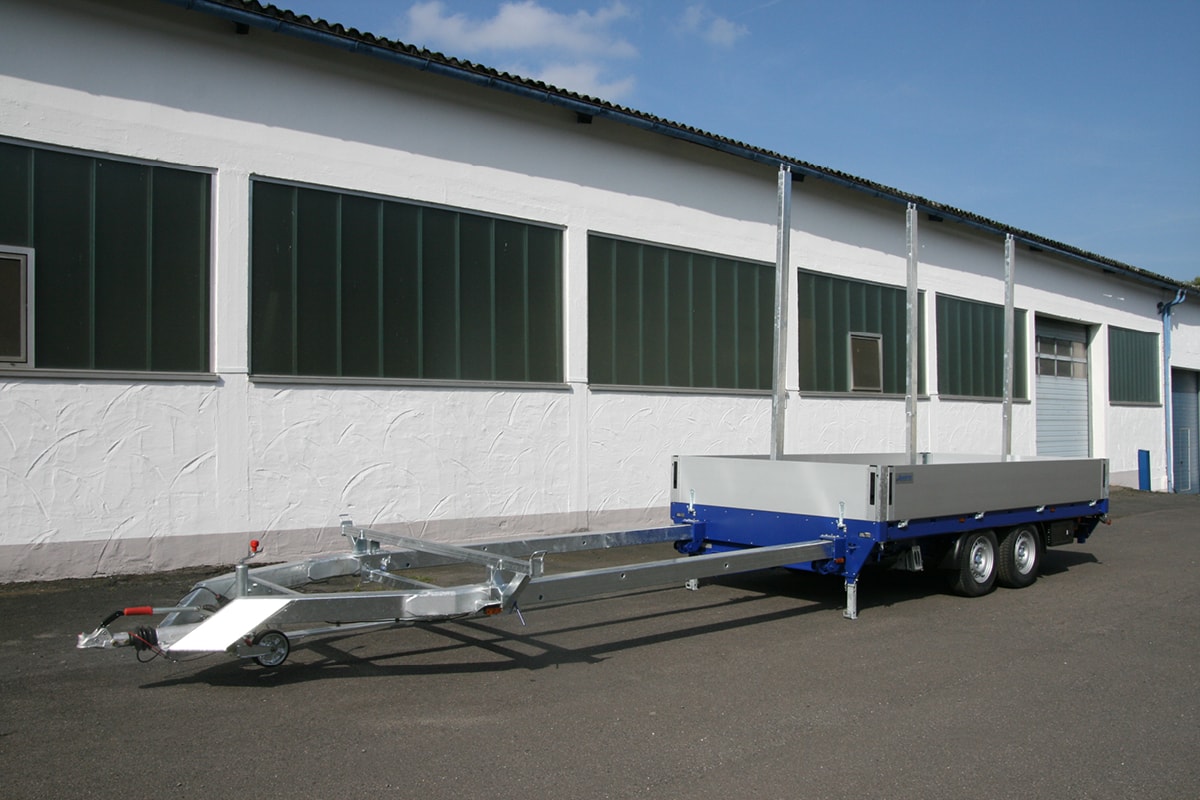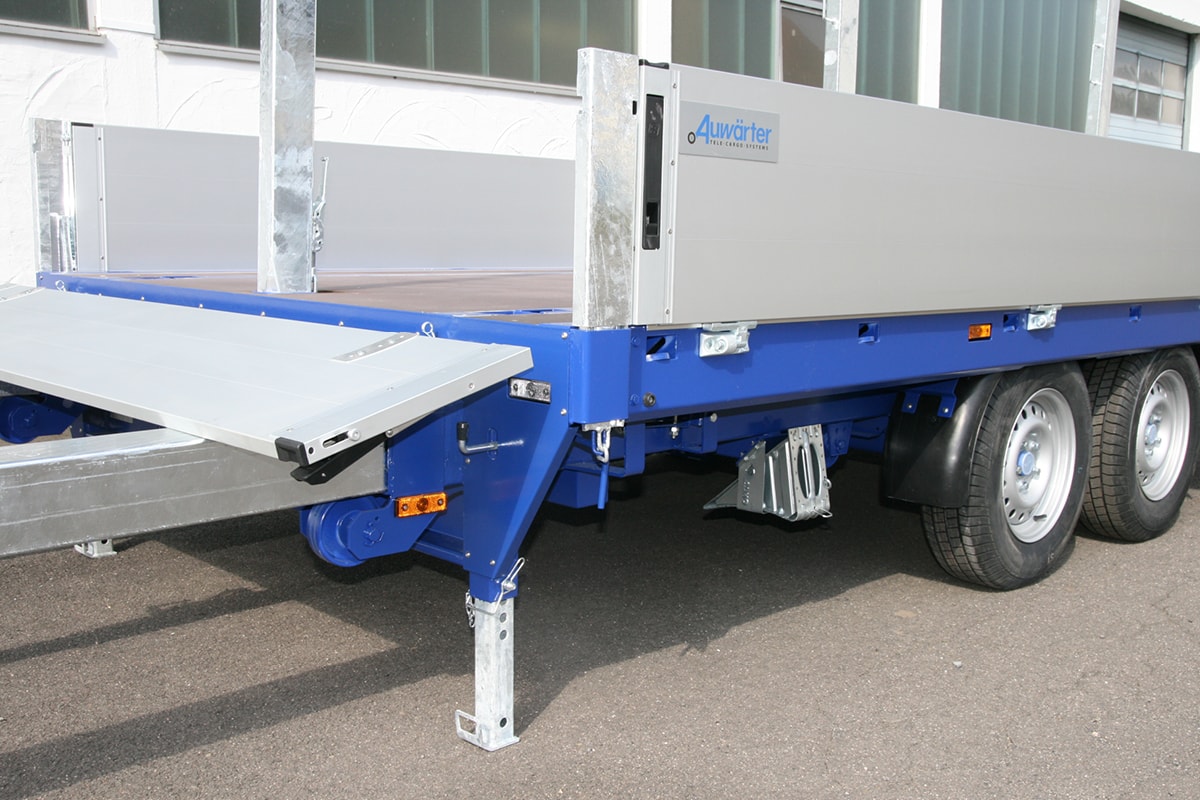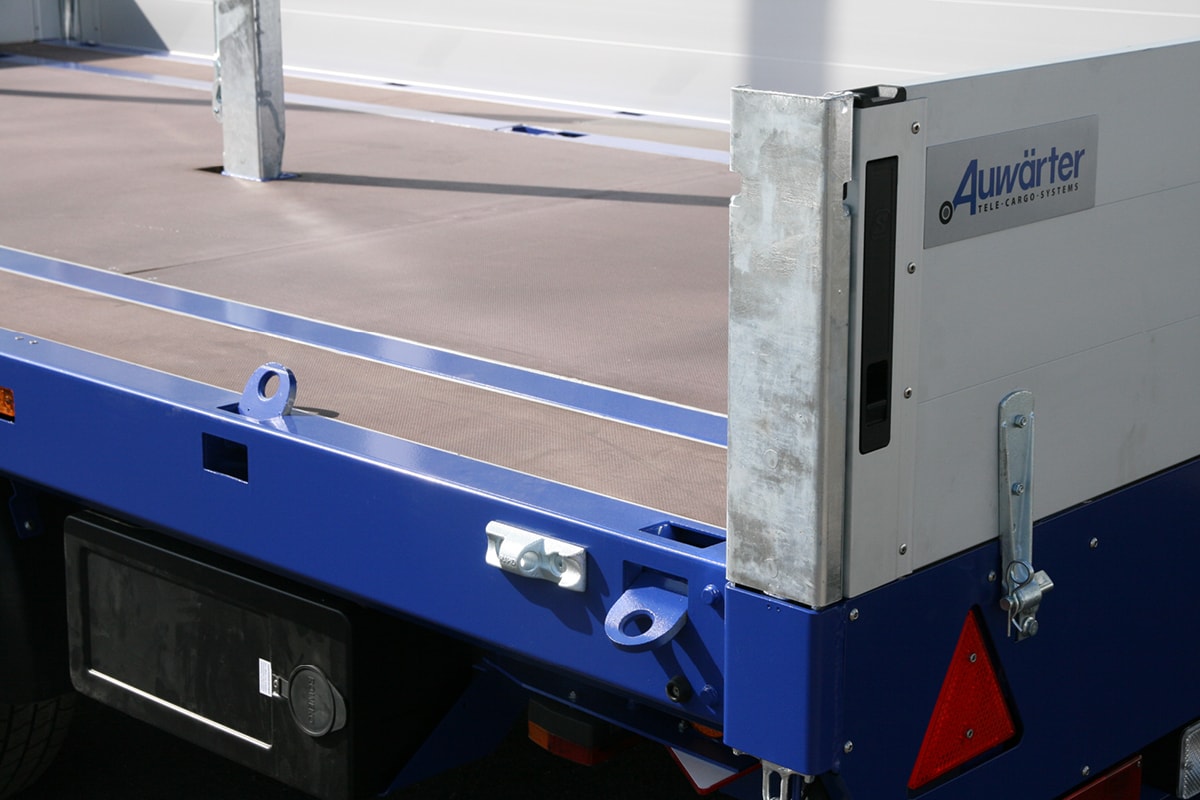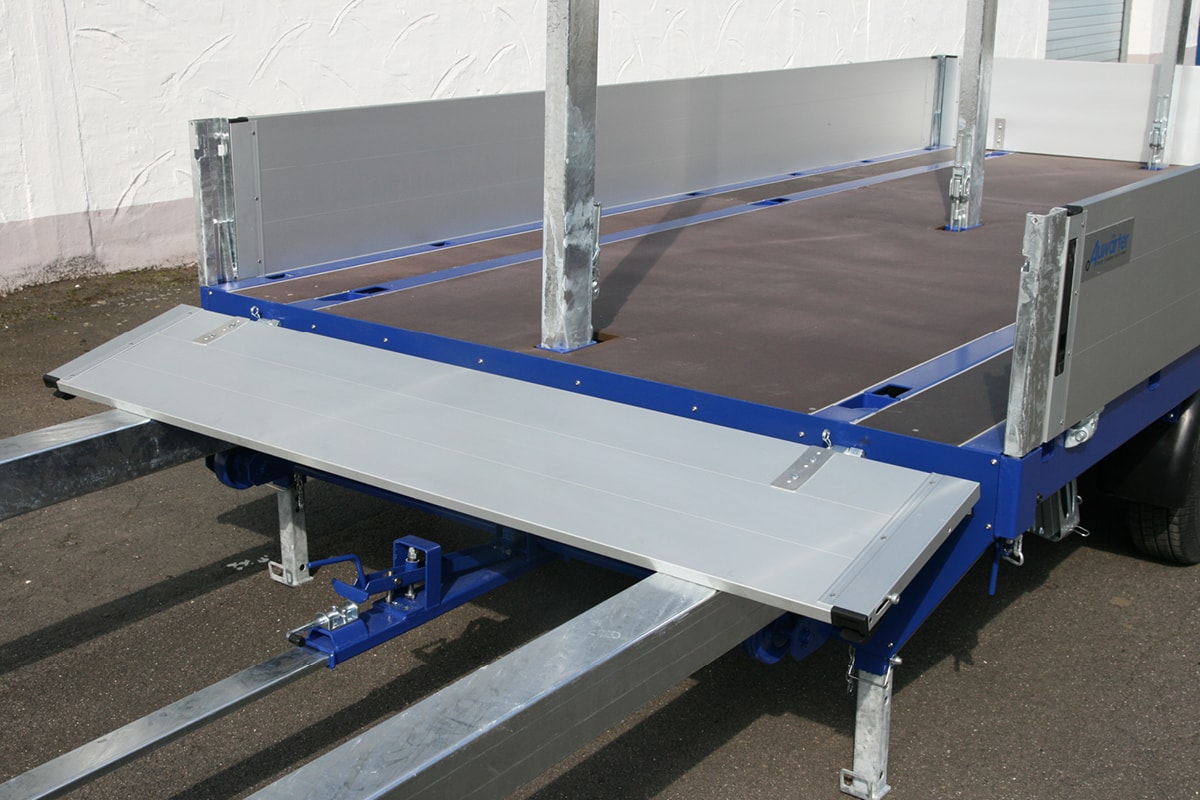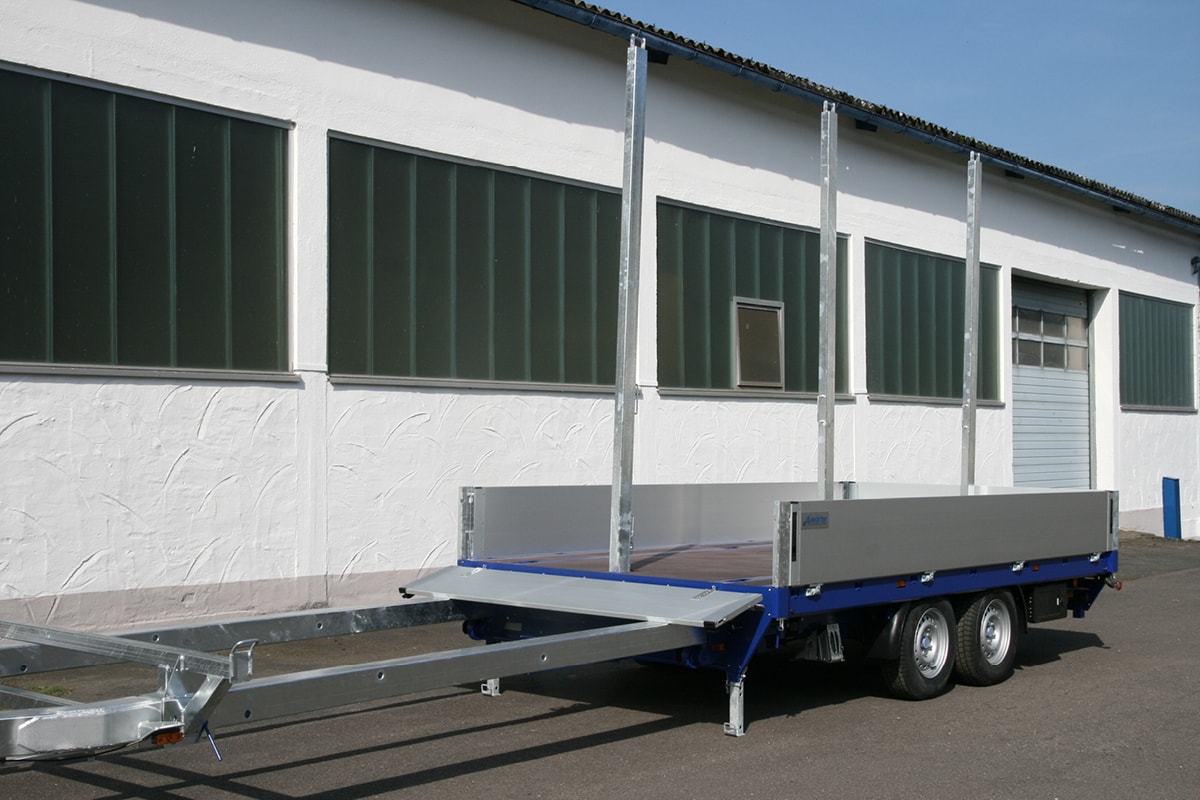 With its low tare weight and the comparatively high load capacity, the T35O car telescopic trailer adapts flexibly to your needs in timber construction.
ca. 5.900 mm
Length overall standard
approx. 2,500 kg
Payload standard
approx. 2,050 mm
Clear platform width
approx. 4,150 mm
Clear platform length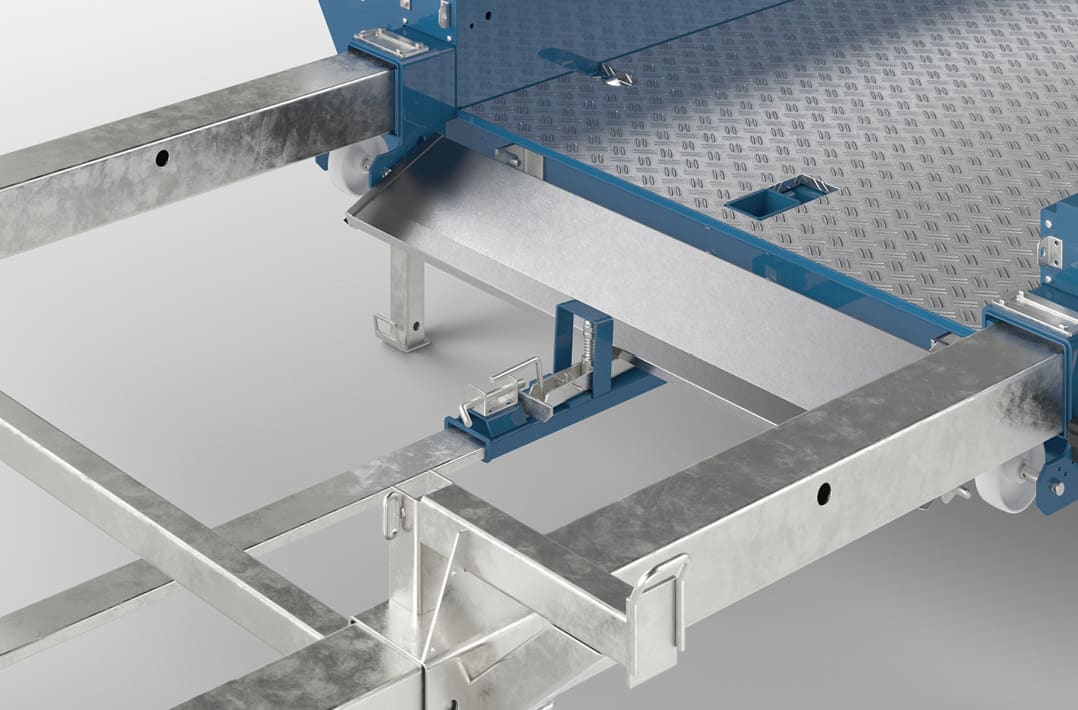 Extension of bed and tele-drawbar
Clear platform length approx. 5,150 mm, giving V drawbar extension approx. 4,000 mm
Clear platform width approx. 2,250 mm.
Drop sides
Drop sides up 400 mm high, drop sides down in low bed, out of aluminum hollow sections in each case, anodized, retractable and removable.
Drawbar clamp
Hot-dip galvanized for optimal load securing
You want more information, a call back or a non-binding offer? Write to us and we will deal with your request.
Looking for something bigger?
The whole spectrum of truck trailers for timber construction – meeting requirements, individually lockable and with a high level of workmanship quality and stable value.