GigaBox fixed tarpaulin system
+
PVC tarpaulin at the rear door
can be fully folded back and suitable for open trips
+
Sliding tarpaulin
approx. 10 m long and with side sliding pillars
With tension ratchet and spacers for straps
Color according to RAL color, lettering optional
+
Retractable soft top
suitable for open transports
Retractable roof tarpaulin can be tensioned at the sides
Special roof bow with increased height and high-strength steel trolley
Roof bow can be removed across the full length, mounted on the bulkhead platform
+
Bulkhead platform
for optimal stability
permanently mounted incl. ladder and bracket for roof bow
+
Compatible with H-Bock series
the stanchion-based catwalk for impactors
Economic and sustainable alternative to shrink wrap. Quick amortization (approx. 500 – 600 euro lower costs per transport)
Load length under tarpaulin up to 10 m, load height under tarpaulin approx. 3.04 m
Perfectly protected thanks to a tarpaulin structure which is closed on all sides
Can be loaded from all sides thanks to sliding tarpaulins, rolling soft top and folding rear door
Can be driven without roof tarpaulin and roof bow, can be used for excess heights and excess lengths
Can be combined with H stand and stanchion systems
Easy and safe to handle as a single-person system
GigaBox fixed tarpaulin system – sustainable all-round protection for timber transport
It is sustainable, practical and tailored to the logistics needs of timber house builders. The GigaBox is a fixed tarpaulin system which can be driven both closed and open and protects the load against the weather in the blink of an eye. Our approx. 10 m long GigaFlat (type XP-BDF10m) swap body low-loader (frame height 140 mm) can be modularly expanded with our unique tarpaulin structure. The GigaBox delivers its full potential in combination with our low-bed series trailers: the X-SW340 type offset semitrailer and the X-TL240 type turntable trailer. With special approval, load heights of up to 3.20 m and load lengths of up to 10 m can be implemented under the tarpaulin. Alternatively, the roof and rear can be opened in order to transport excess heights and excess lengths appropriately. Tarpaulin removal can be done particularly easily and safely as a single-person system. Everything is carefully considered: from the stowage compartment for the roof bow and folding roof cross beams through to the bulkhead platform for optimal stability. Stanchion systems or a catwalk can also be added to the GigaBox at any time.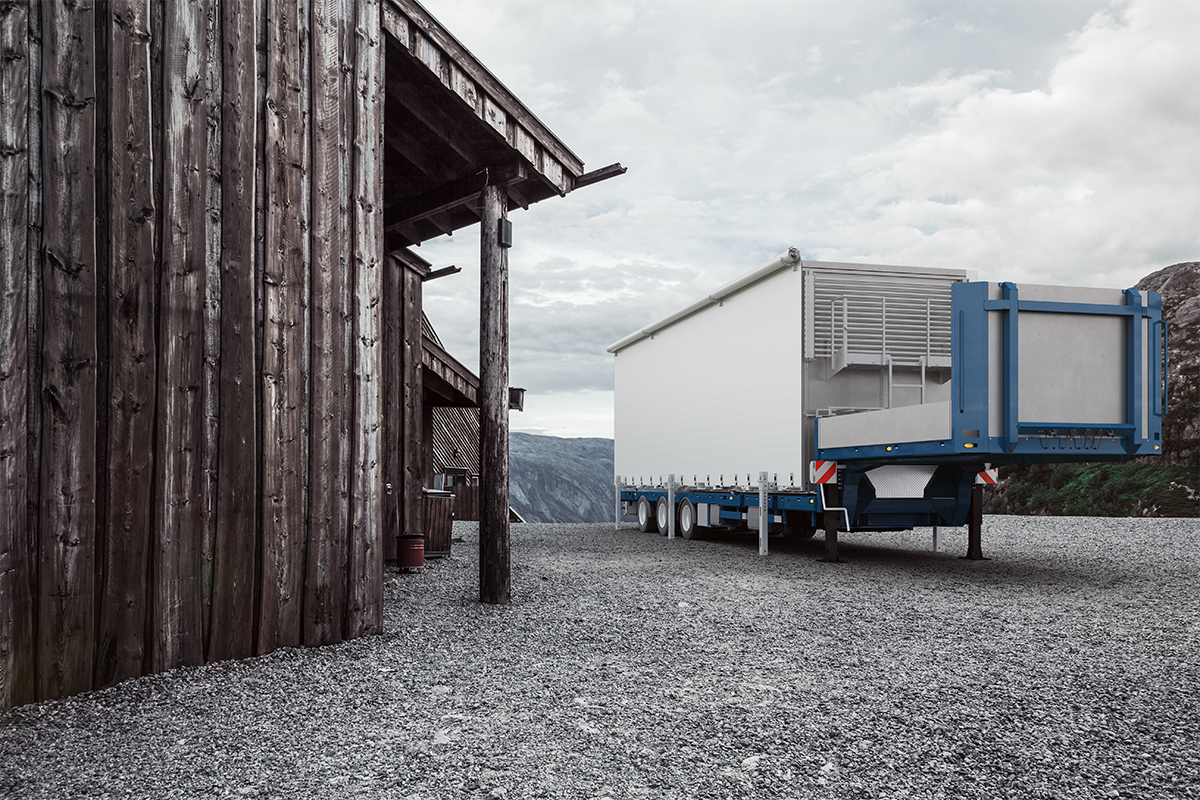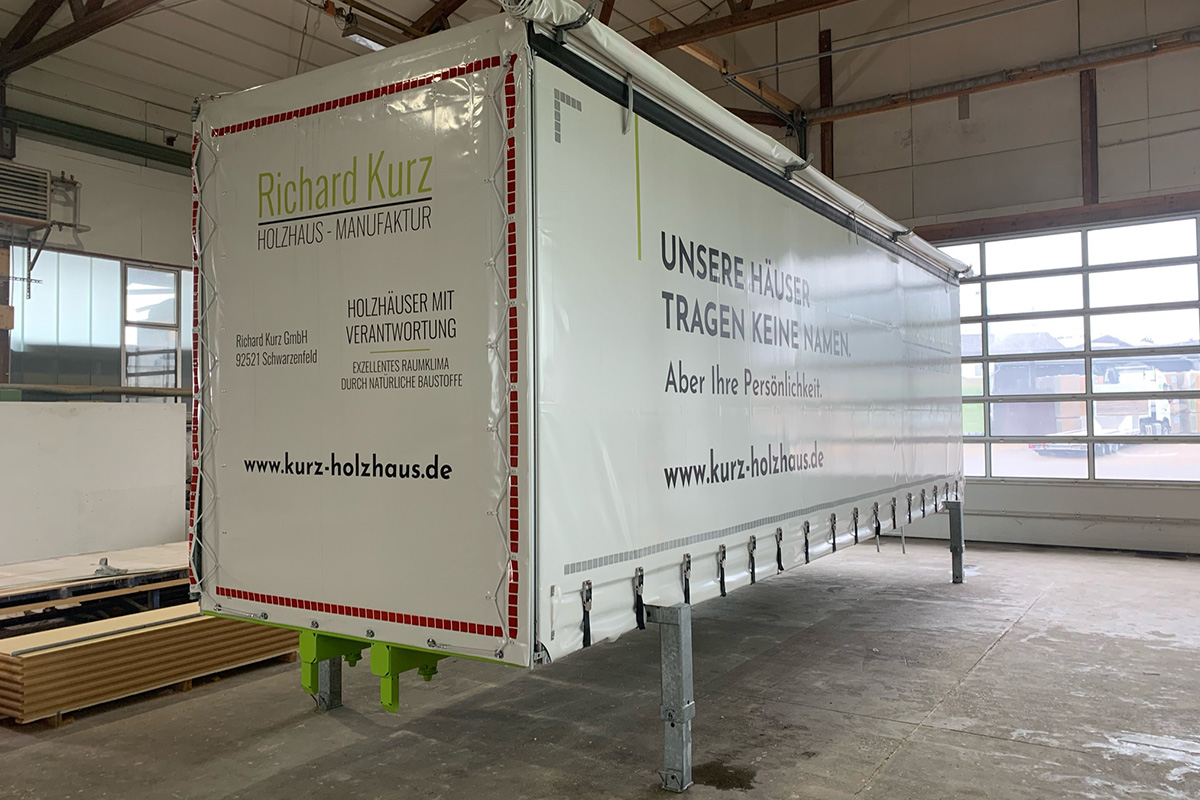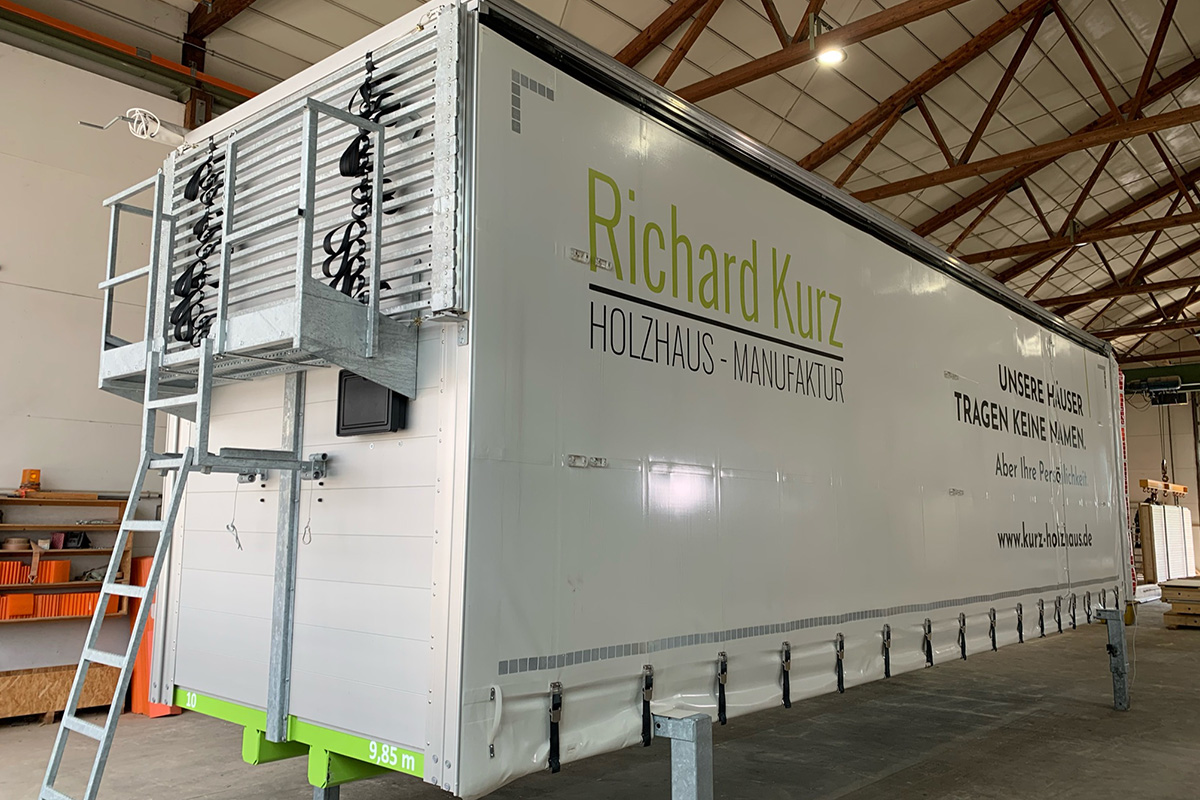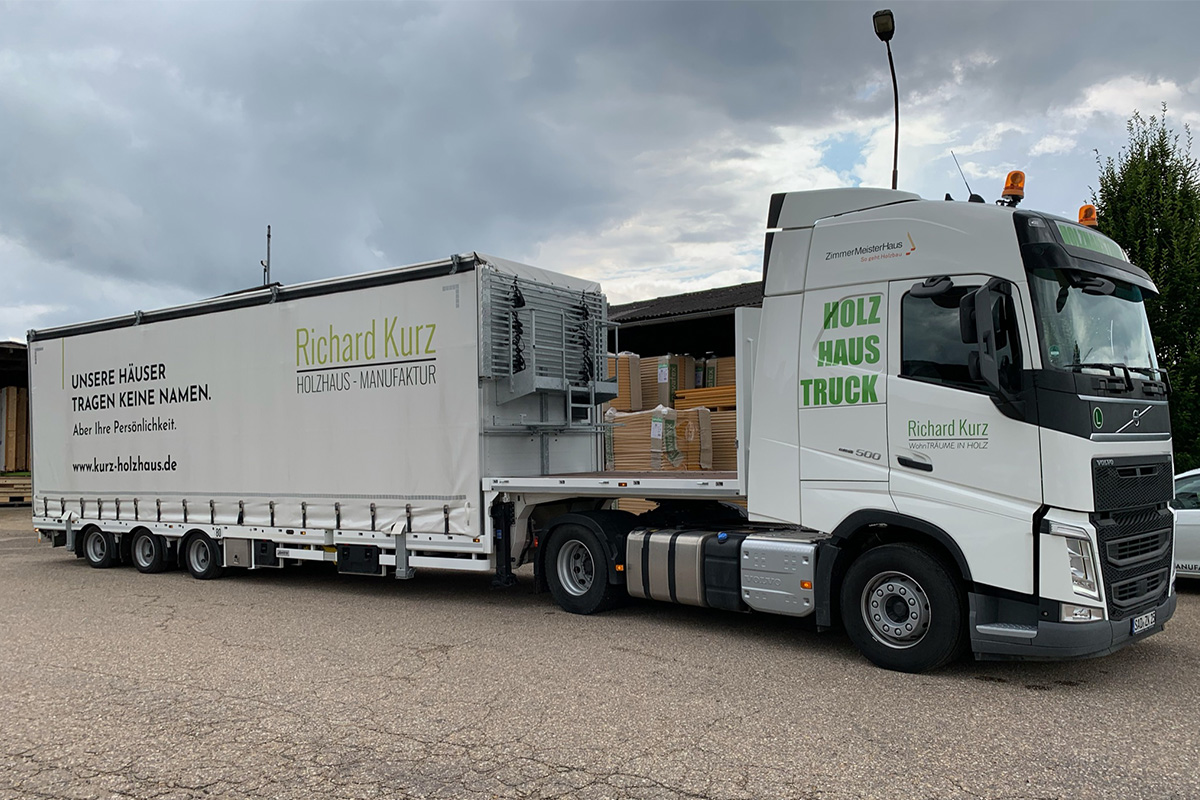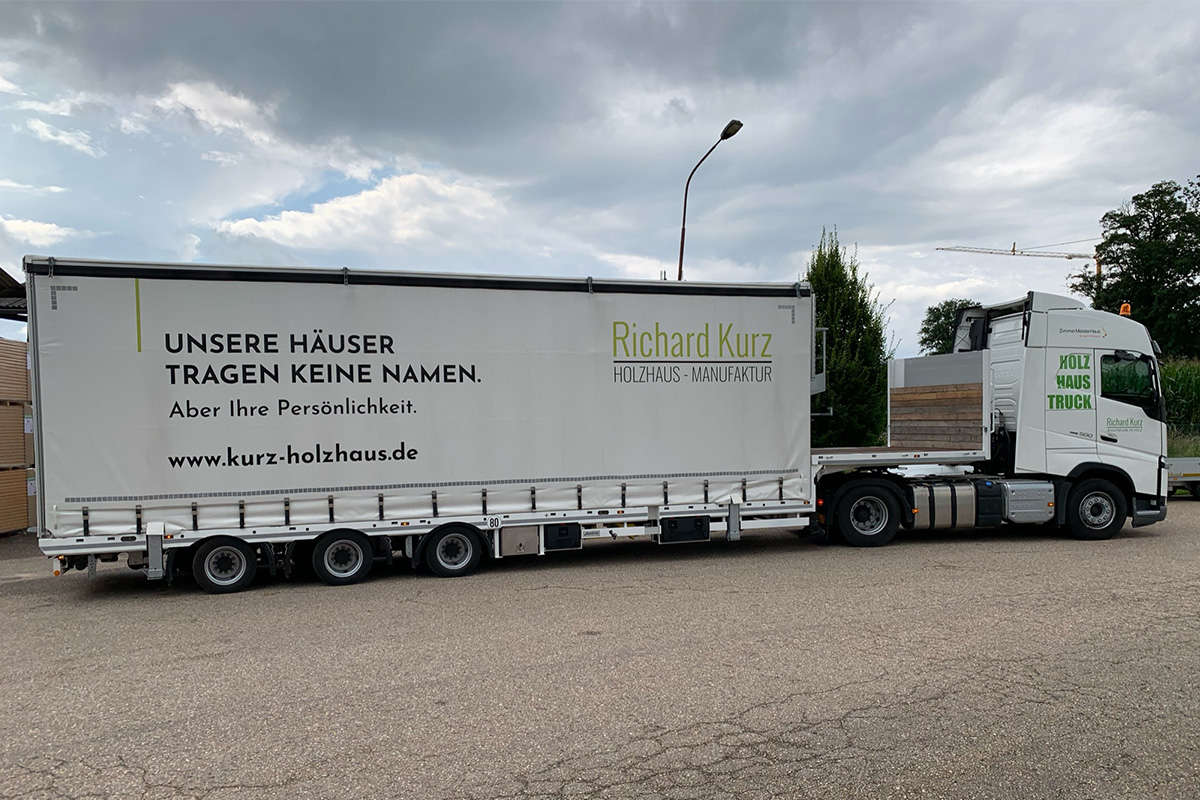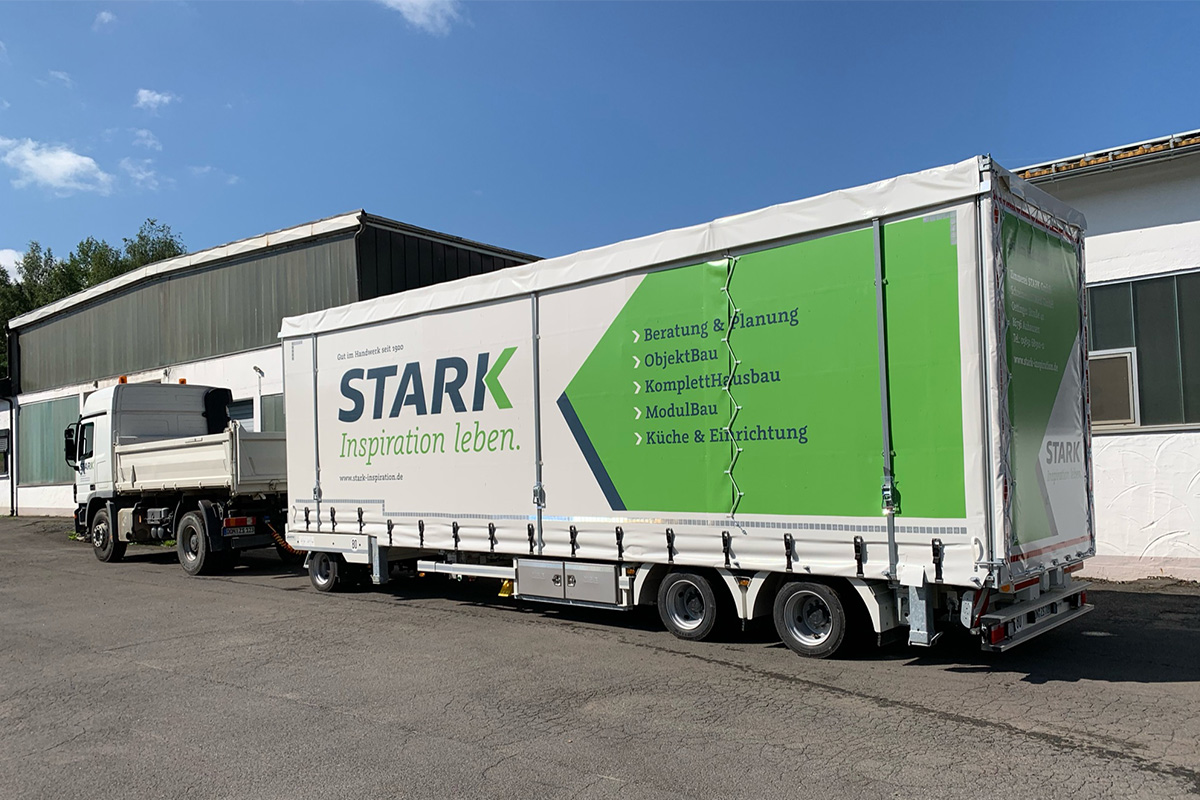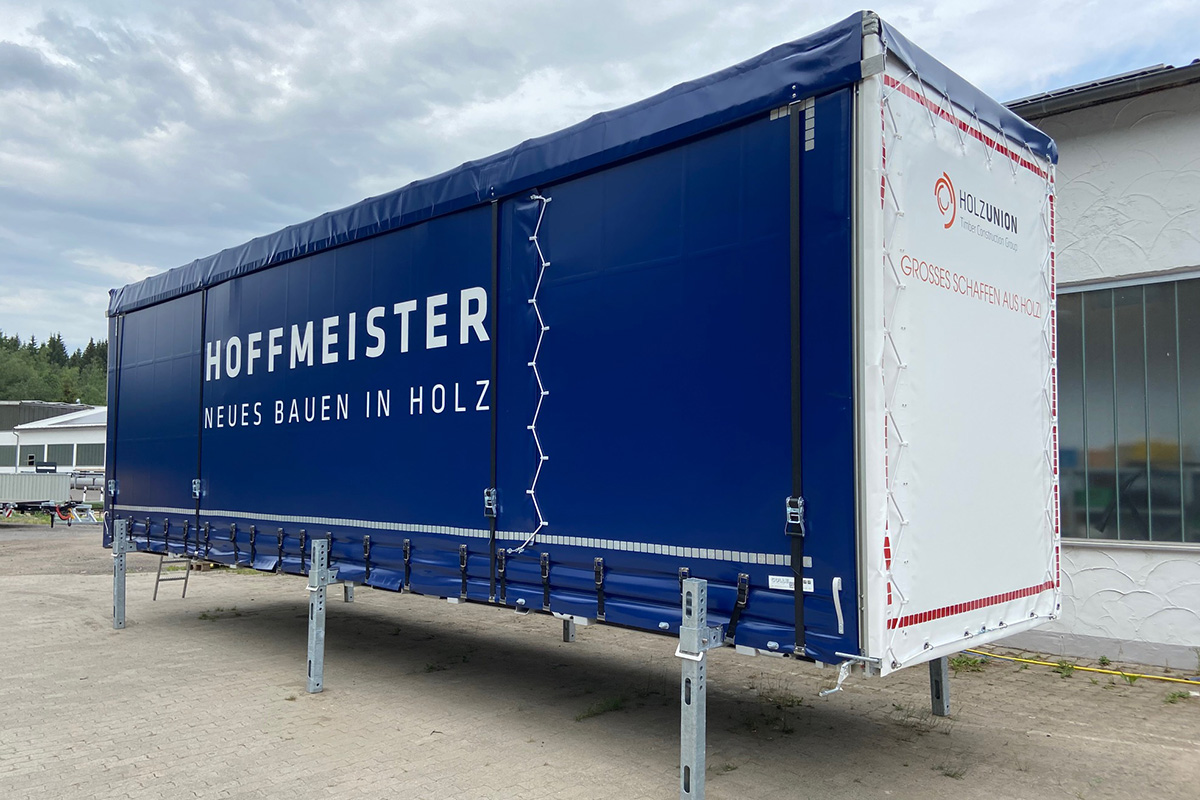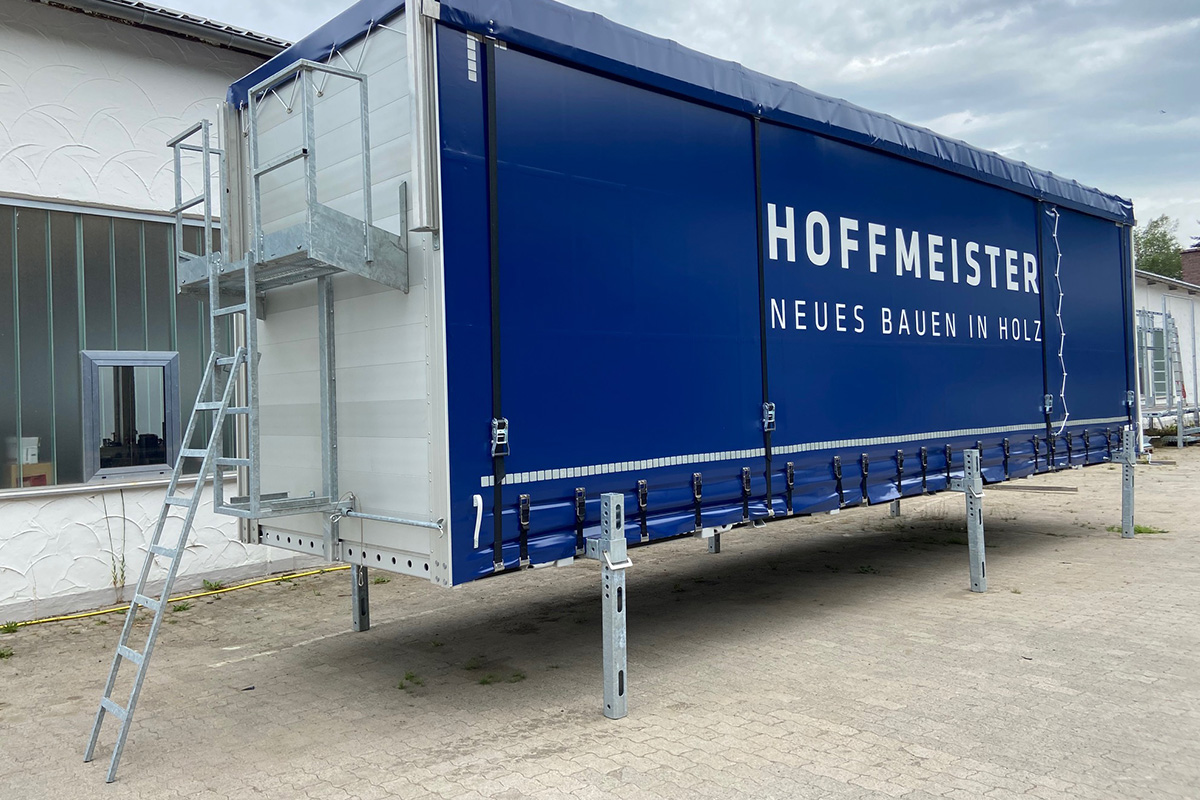 Thanks to its modular design, the GigaBox is compatible with all Auwärter semitrailers and turntable trailers.
ca. 580 - 1.210 mm
Parking height
4.850 kg
Unladen weight - standard
up to approx. 10.000 mm
Length
ca. 21.000 kg
Payload standard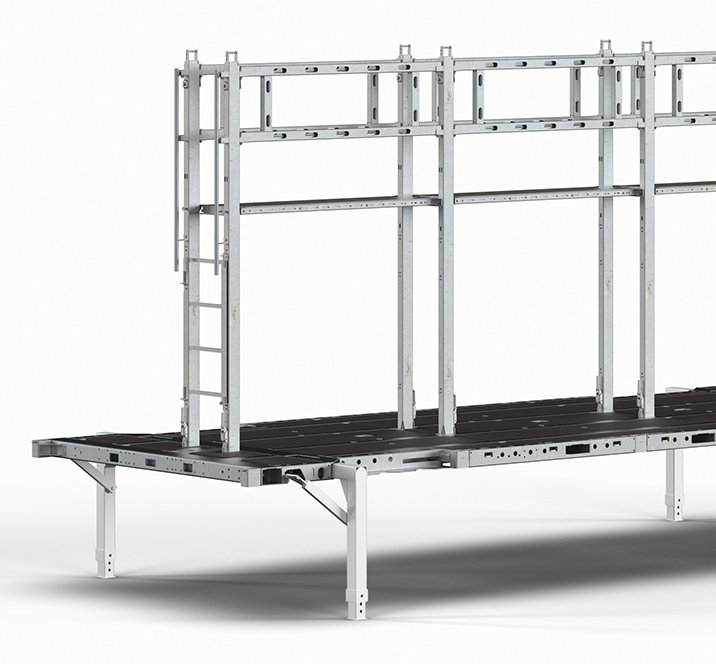 H-Bock Pro X
pluggable catwalk
no loss of loading height and capacity
100 % protection of the sling at critical height, without rope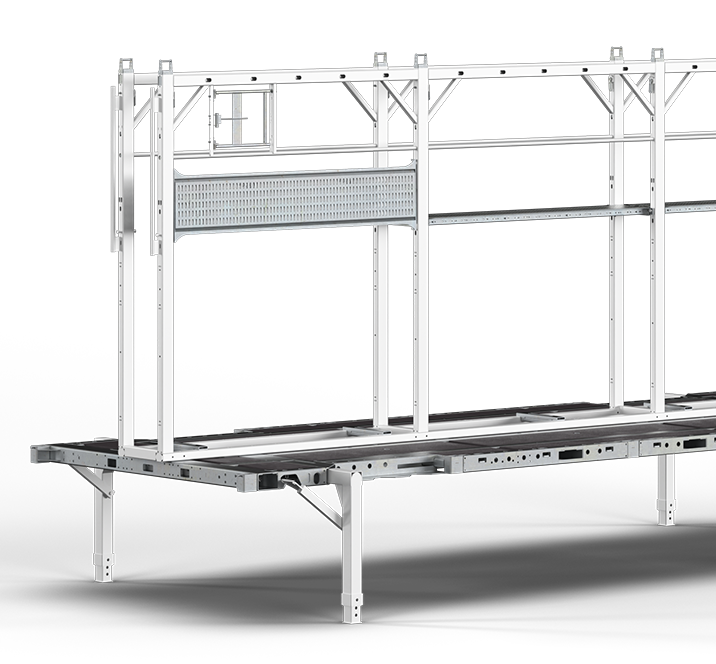 H-Bock support frame
The secure and modular side rail for protecting slingers at a critical height of over 2 m
Compatible with virtually all swap-body platforms currently in use
No loss of load space thanks to folding middle side rail
as 7 m version or 9 m version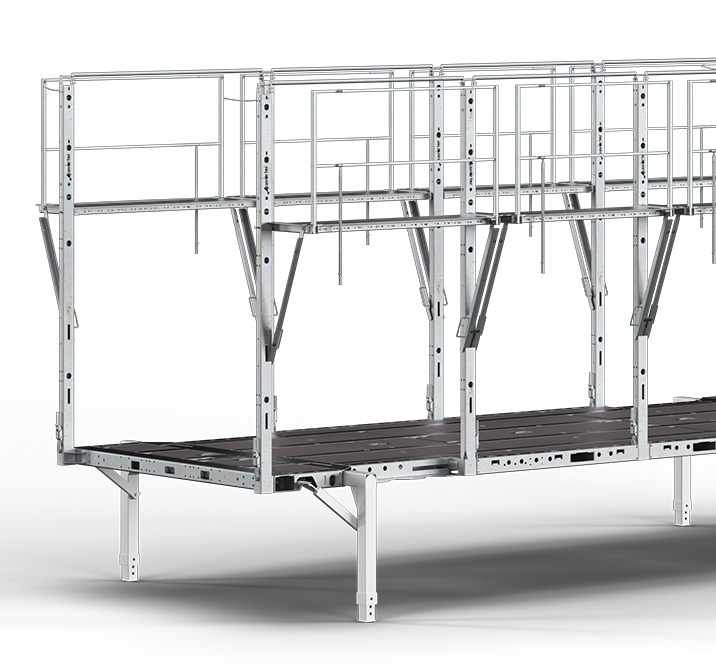 External frame
Quick and flexible mounting
Catwalk can be folded down without tools
Ladder in accessories
Efficient: no loss of cargo space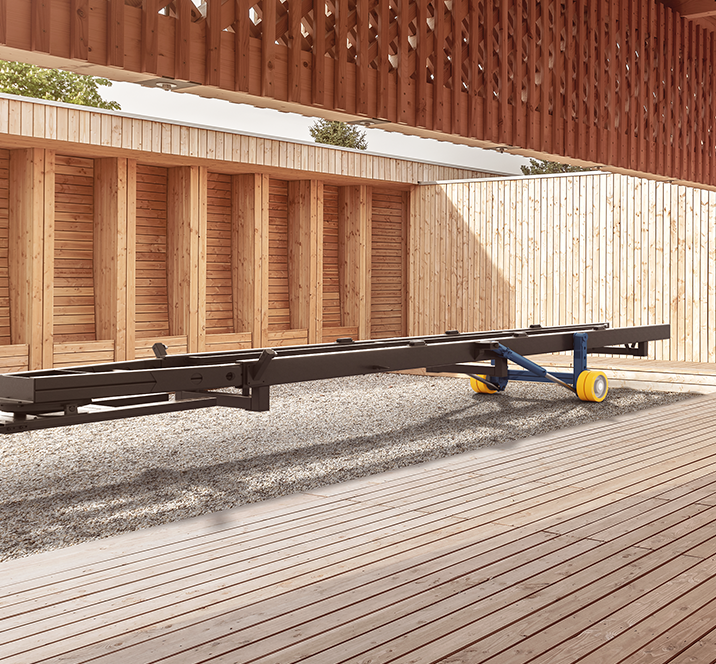 50 mm webbing
10 m, with approx. 15 grommets per running meter
For securing the wall elements while loading and unloading the trailer. Attachment of the webbing to the lashing point on the X stanchion using carabiners and to the wall elements using flat head screws.
X stake (transport stanchion)
Hot-dip galvanized rectangular tube stanchion, wedge shaped for optimum load securing of wall elements
With eccentric closure and lashing bracket at the top
height approx. 2,700 mm
can be inserted centrally and on the outside, also fit all other Auwärter trailer models
Head board
Made from hollow-section aluminum
Can be inserted into stake pockets
Can be used as impact protection
You want more information, a call back or a non-binding offer? Write to us and we will deal with your request.
Overview of all swap-body platforms and load aids
Whether low-bed or flatbed platform, mover or support frame – here you can find the appropriate swap-body platform for every trailer type.