X-SW340 extendable semitrailer
+
low bed design
optimized low bed width and height
+
telescopic extension
up to 3,000 mm, can optionally be locked every 500 mm, integrated patented cable reel, pneumatic locking bolt securing, also for transportation of excess lengths
+
optionally available: ETS2 and ETS3 ETS steering system
Steering with maneuvering option, can be manually controlled by remote control
+
compatible with low bed or platform swap bodies
for optimal, flexible load planning
+
X stanchions (transport stanchions)
for optimal load securing for wall elements
+
2x1 lashing rings on the outer frame
facilitate individual load securing even for overwidth transports
Permanent special permit throughout Germany up to 4,200 mm total height
Telescoping for trip with excess lengths
With a wide low bed and low load height for particularly tall walls
Patented low steering pneumatic spring unit for maximum width and depth between the wheels
Transportation of wall elements and goods possible even without swap body
EPD coating (sand blasting, cathodic immersion priming, coating in RAL colors)
The flagship of modern timber transport – the modularly expandable X-SW340 telescoping semitrailer.
The X-SW range is among the most powerful and best-selling telescoping semitrailers in wall element transportation. The heart of the X-SW concept is creating the maximum load height and flexibility for your load through a particularly low bed height. Two or three active steering axles ensure maximum steering comfort and driving stability.
Timber builders and carpentry firms in particular appreciate the X-SW340 because the basic version can be upgraded to a swap system at any time. This results in completely new possibilities in enclosed transport in combination with the GigaBox fixed tarpaulin system.
Whether with or without a swap body, for use as a low-loader or as a flexible transport solution with telescopic extension – with the X-SW340 telescoping semitrailer, you can cost-efficiently adapt your transport solution to suit the requirements placed on it.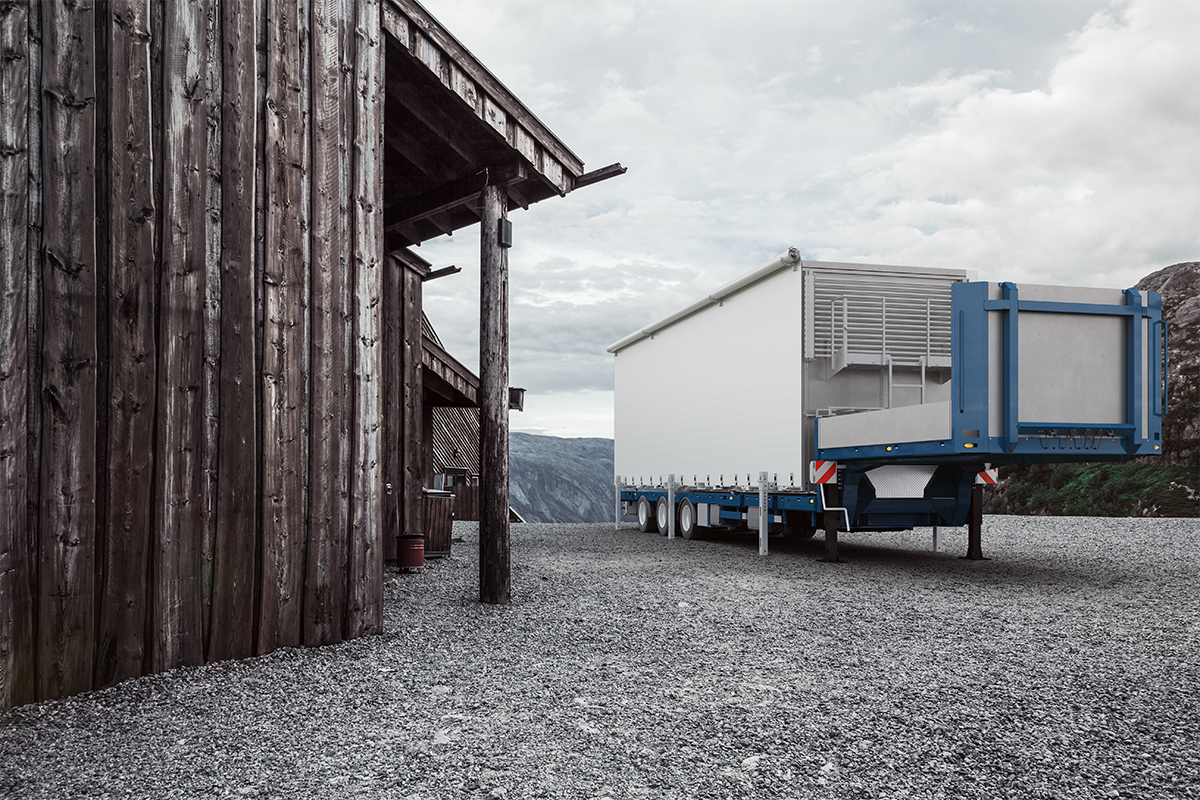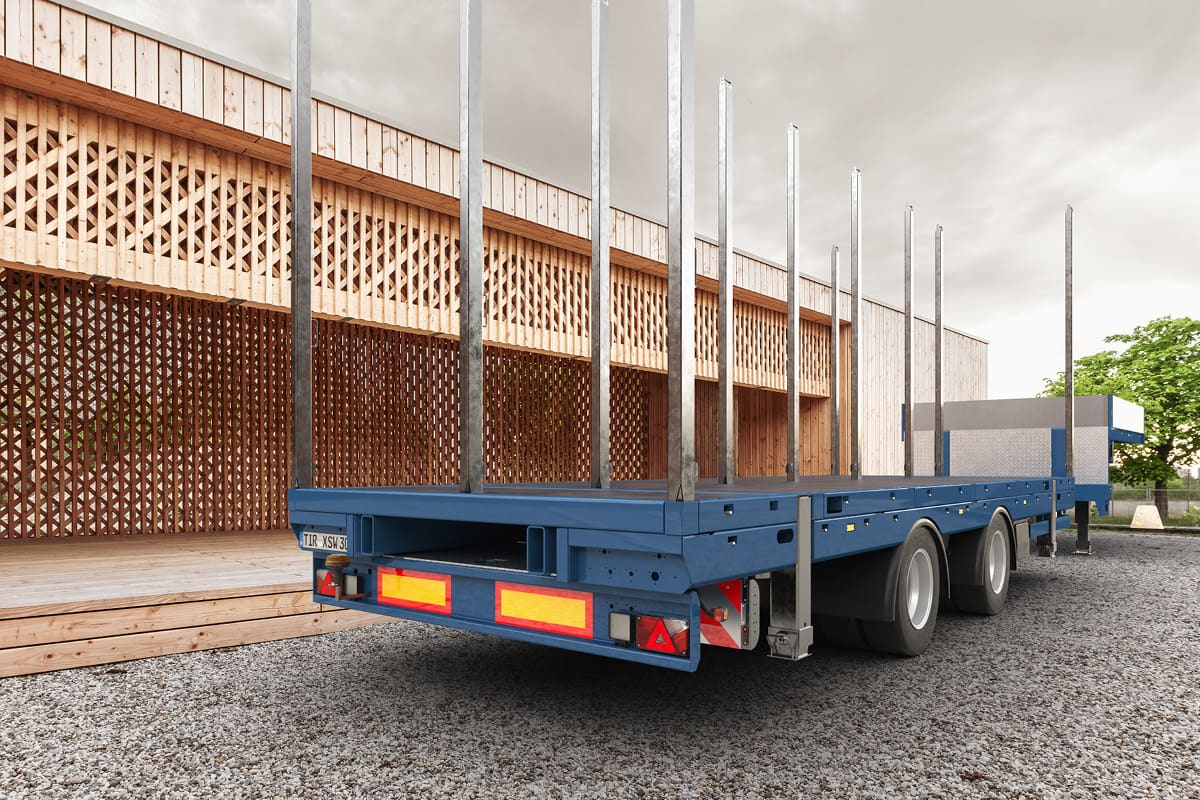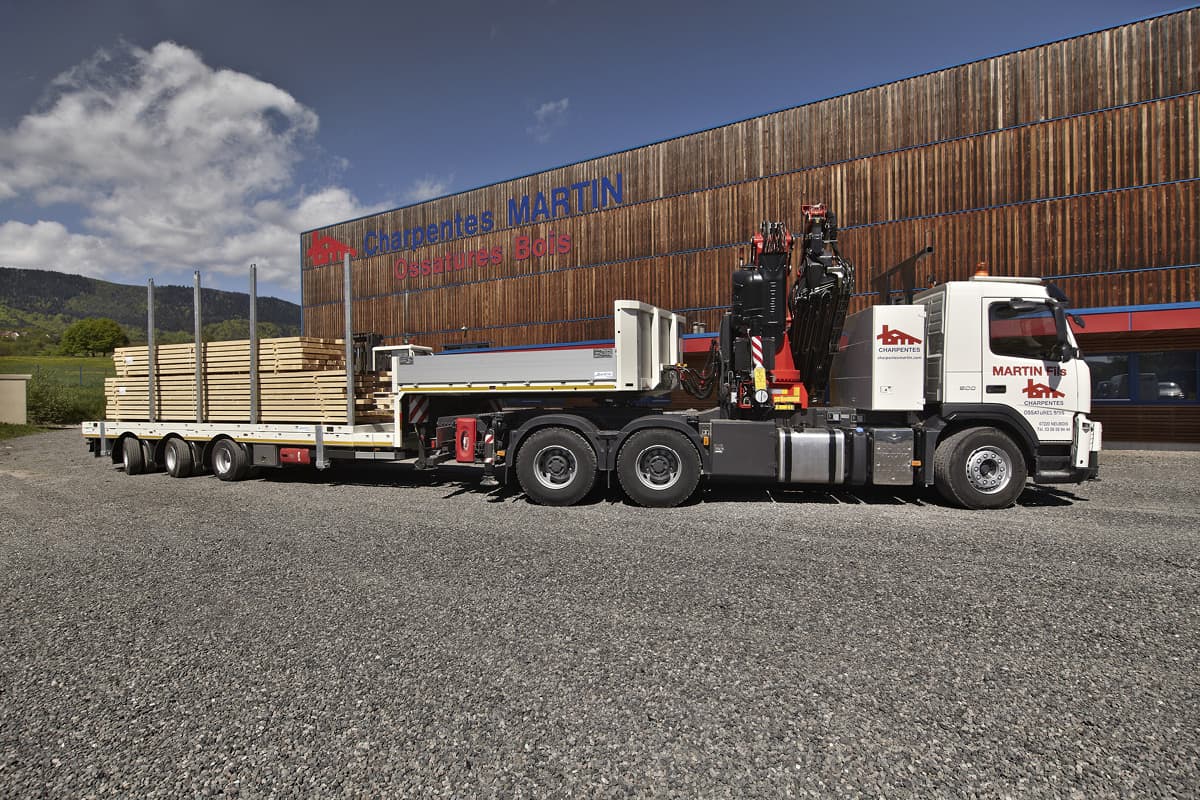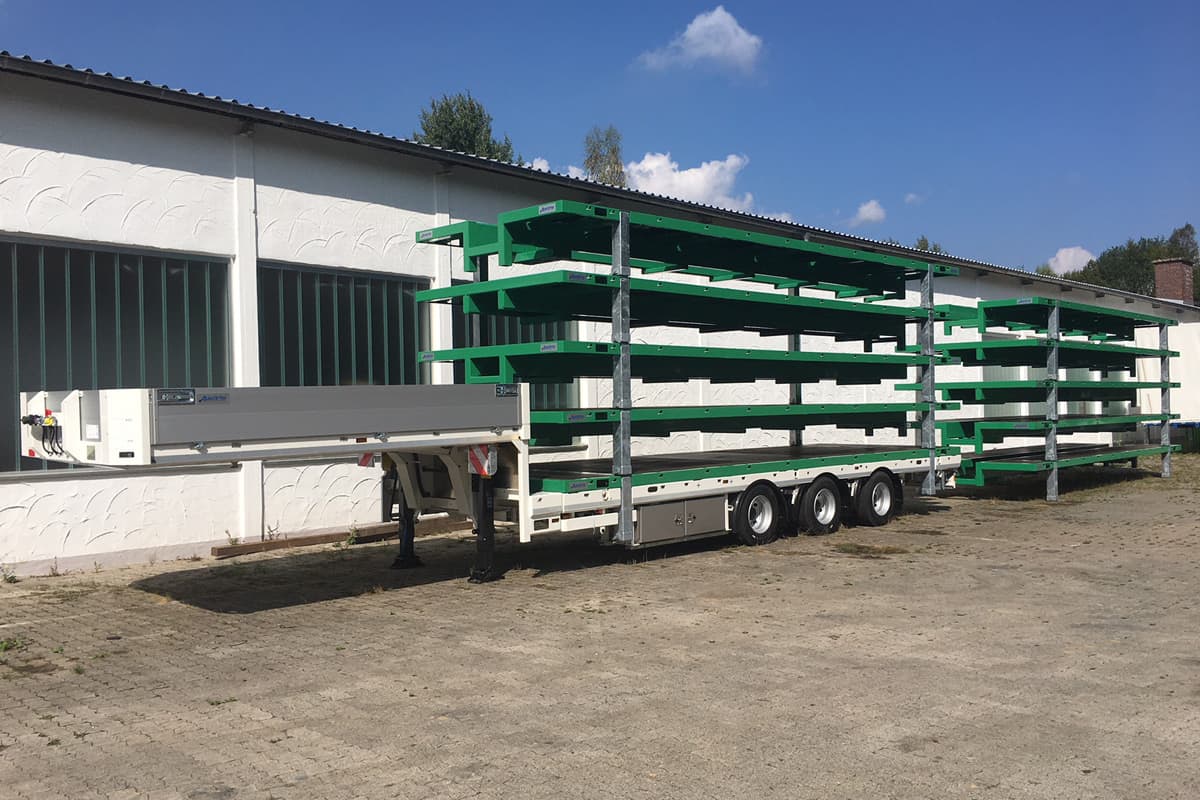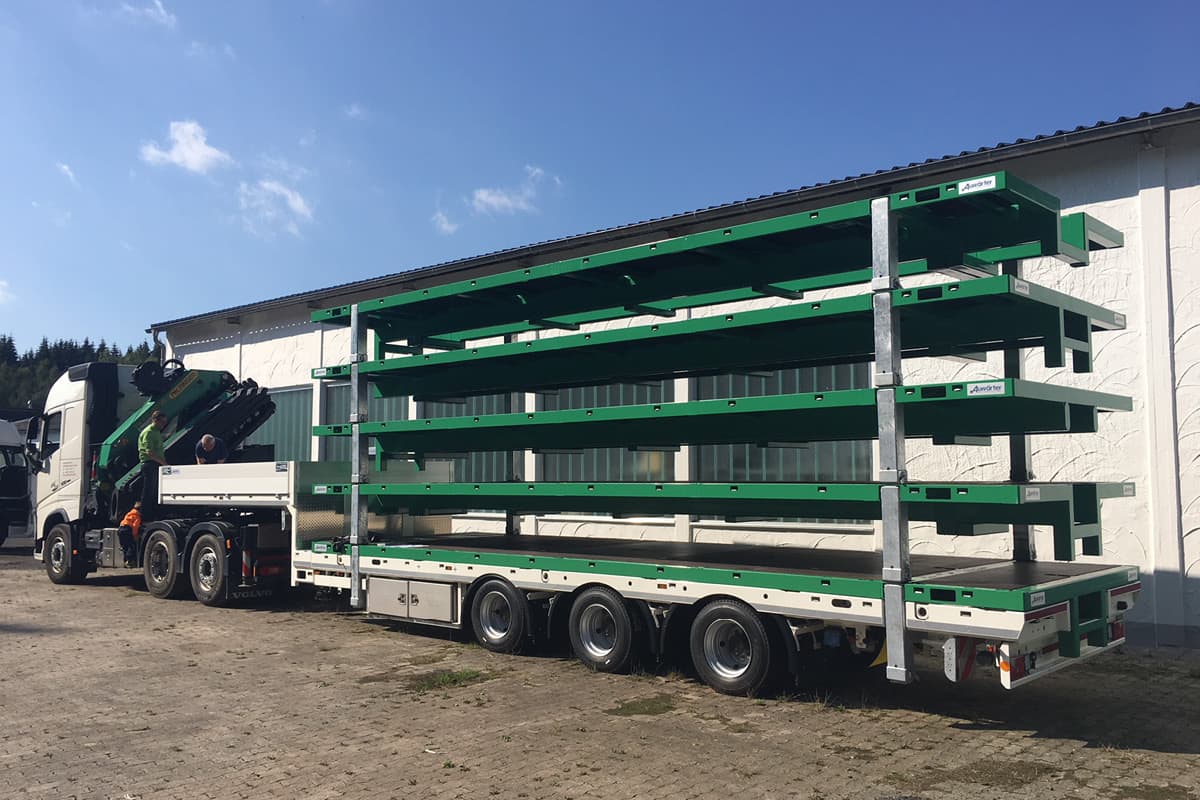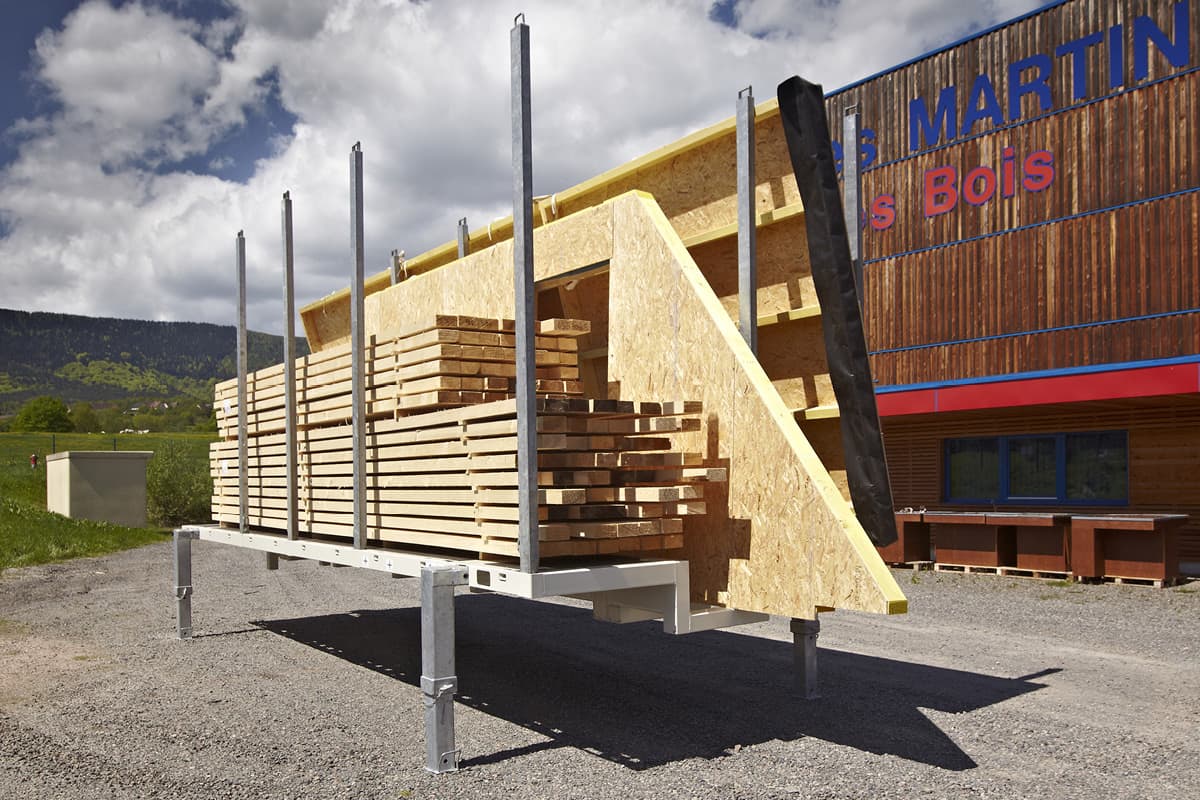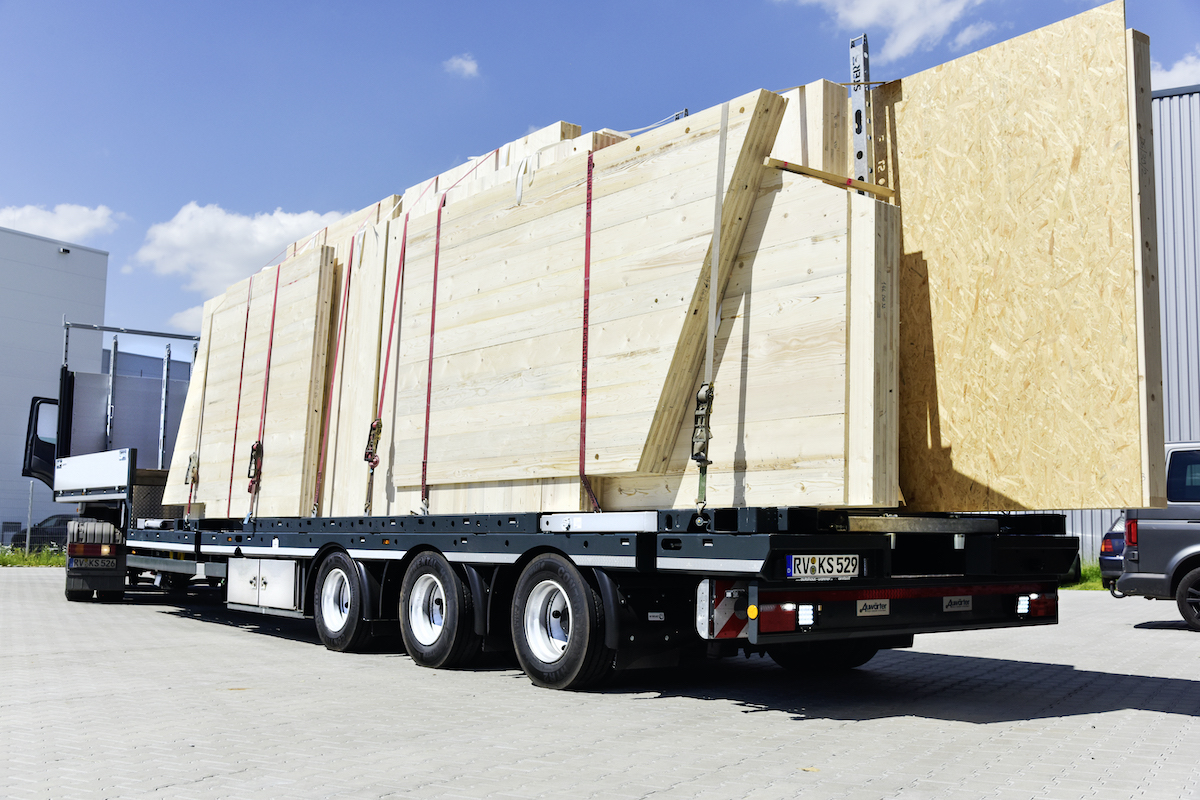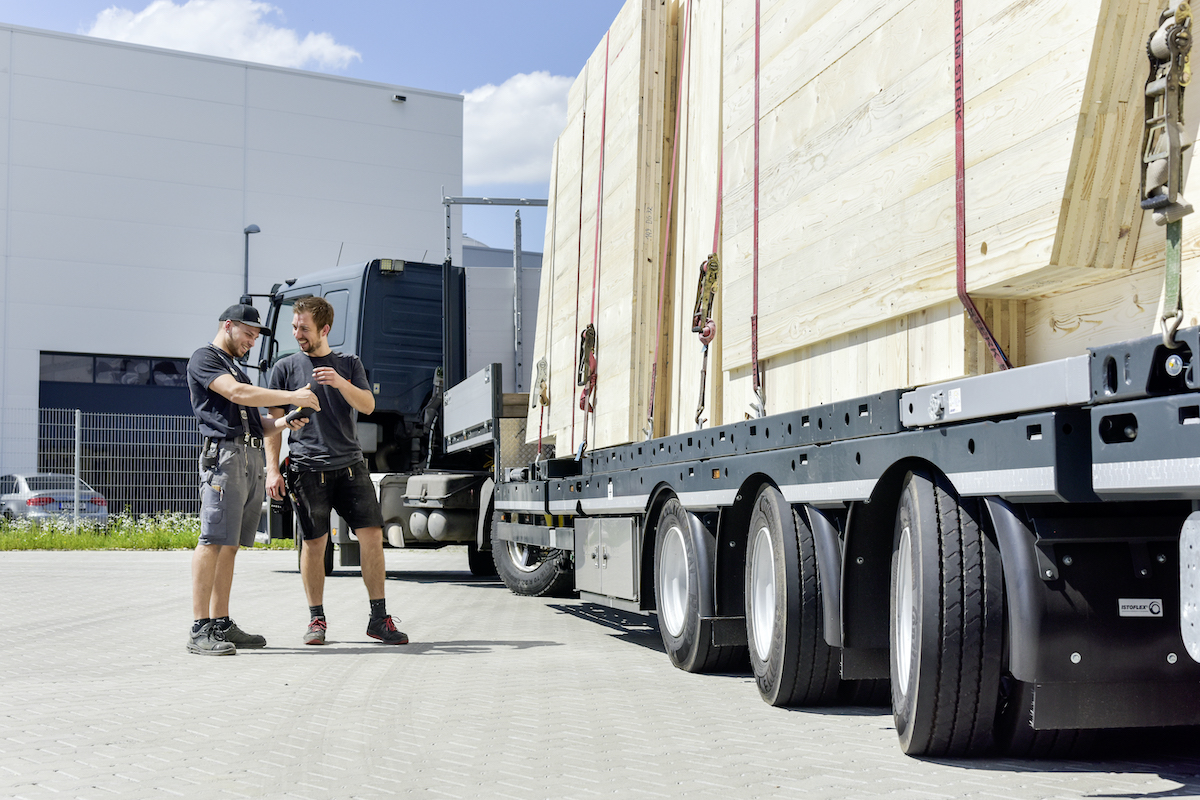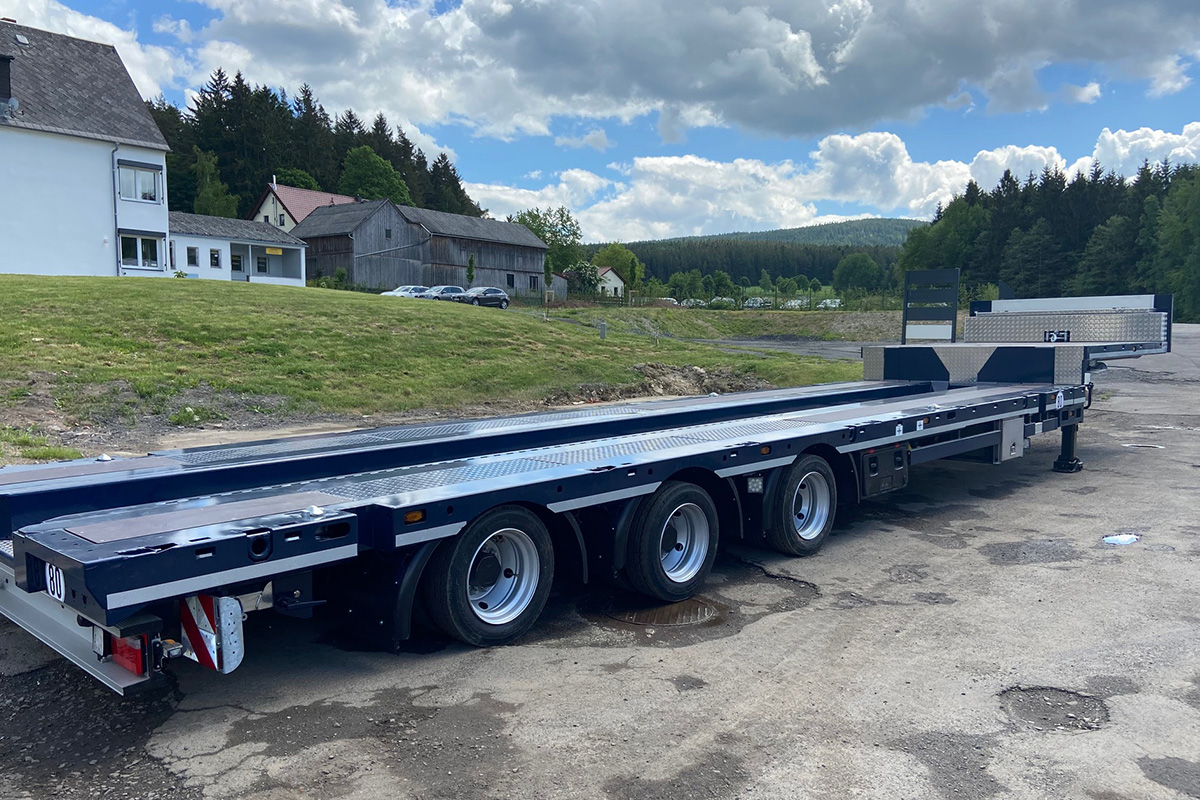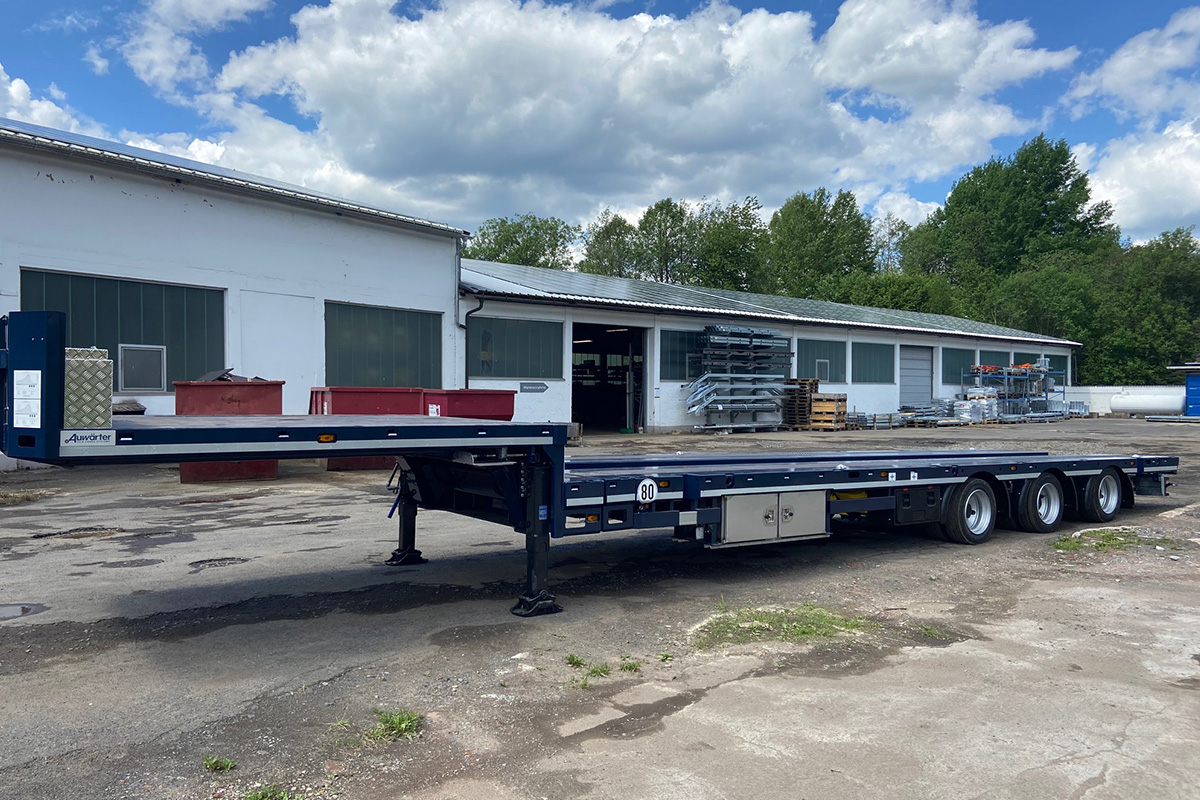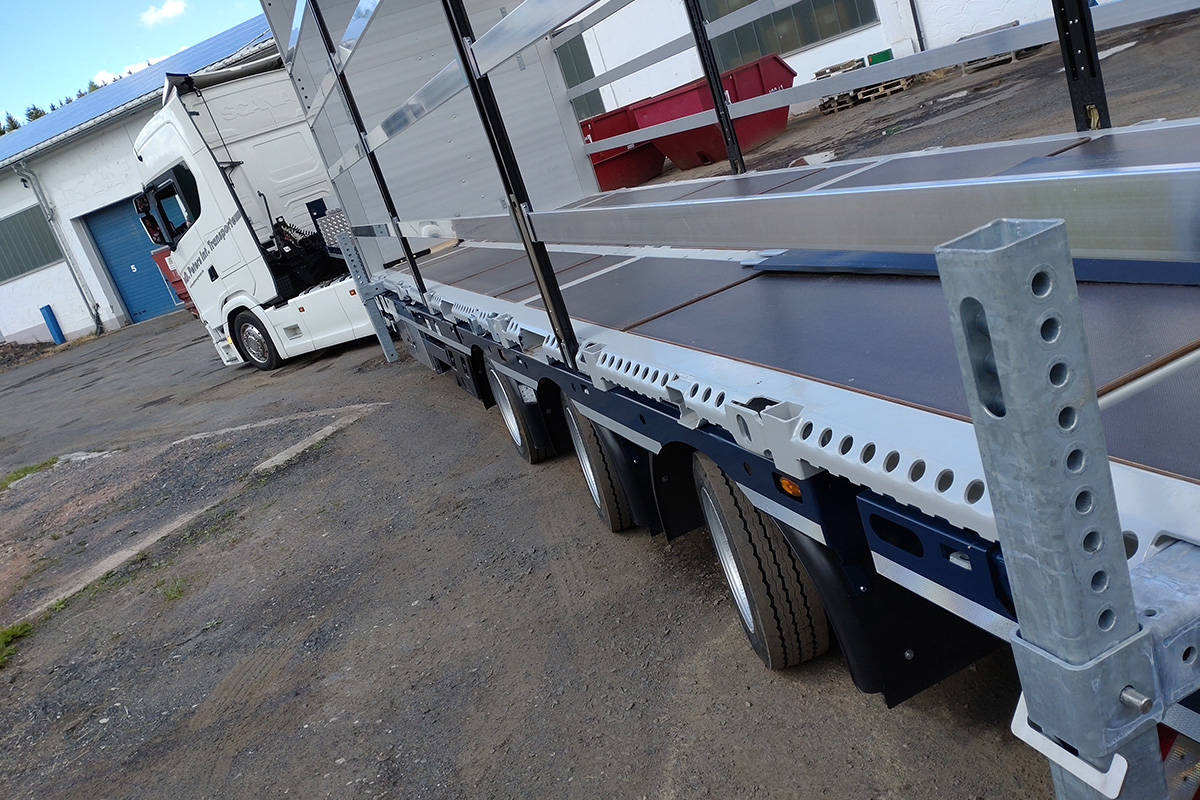 Our standard X-SW Series impresses with sophisticated technology and quality, made in Germany.
ca. 820 mm
Load height (above the wheels)
34.000 kg
Technically permissible gross weight
ca. 10.000 kg
Fifth wheel load
205 / 65 R 17.5 Zwilling
Tires
ca. 1.220 mm
Width in low-bed
640 mm
Loading height low-bed (loaded)
ca. 26.000 kg
Payload standard
Compatible swap-body frames

A real powerhouse in timber house construction transport: the low loading platform for the X-SW series.

Flexible load planning – the robust platform swap-body for the X-SW340 semitrailer.

GigaBox fixed tarpaulin system
Sustainable and innovative all-round protection for your load, comprising the 10 m long XP-BDF210 and the corresponding tarpaulin attachment: closable on all sides, for maximum transport volumes under tarpaulin and designed as a single-person system.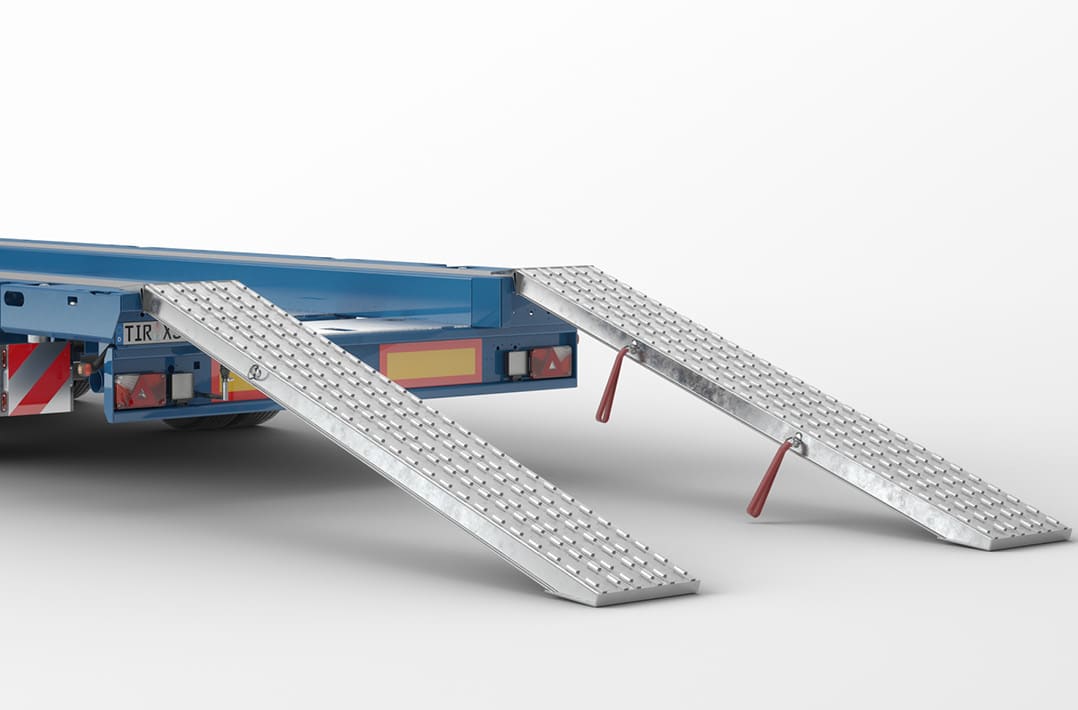 For easy loading of rubber-tired vehicles
Heavy loads with minimal weight due to well-engineered design and robust, lightweight aluminum construction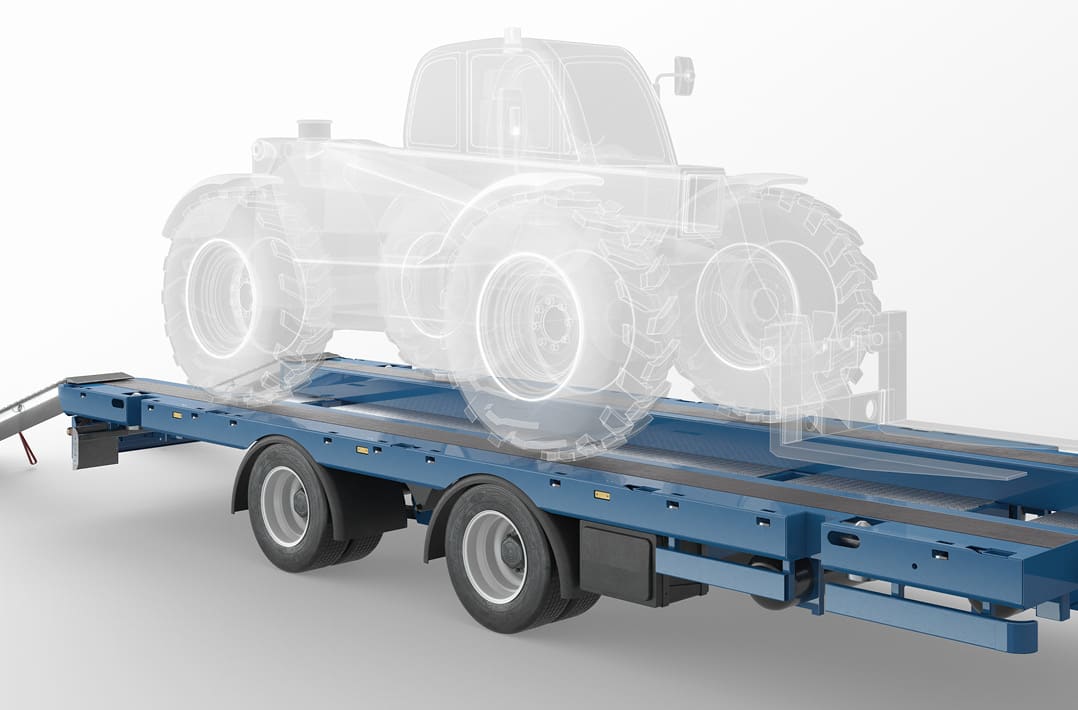 Drive-on floor and outer frame for rubber tired vehicles (e.g.: lifting platform, telescopic forklift)
Loading supports at back left and right
3 heavy duty load-securing rings on each side in the outer frame for chain lashing
Autom. electro-hydraulic steering system
Steering axle and hydraulic steering cylinder
King pin with pulse-generating angle sensor
Remote control for manual operation
Cross member lashing rail
for inserting the S stakes as an optimum loading aid, variable lashing possibilities across the width
Middle floor
to create a level platform, ramp store in middle floor for loading ramps
Safety package
Oversized warning signs front and rear
Side LED lighting
LED all round lighting that can be plugged in at the rear
Sliding table for telescopic extension
approx. 400 mm wide, integrated X stake pockets and 2x1 load securing rings
Telescopic extension
by up to 3,000 mm, optionally lockable every 500 mm, integrated patented cable reel, pneumatic locking pin securing device
You want more information, a call back or a non-binding offer? Write to us and we will deal with your request.
All semi-trailers at once
A real powerhouse that, thanks to its low tare weight and force transmission, can move payloads of up to 30 t. Discover our range of telescopic semi-trailers.