+
Telescopic chassis frame
with guide rollers and pneumatic locking
+
Drop sides on flatbed semtrailer
for securing load
+
Container locking
for optimum securing of the swap-body platform
+
Twin axle air suspension unit
for raising, lowering and simple acceptance of the swap-body platform
+
Pneumatic extension locking
used to lock the telescopic extension
Variable extension
Simple connection of the swap-body platform thanks to main beam guide and V guides at the rear
Particularly flexible thanks to flatbed and low-bed platform compatibility
Manual telescopic extension by 3 m, guide rollers with pneumatic locking
Optimum platform securing thanks to container locking available as standard
EPD coating throughout (sand blasted + cathodic immersion priming + coating in RAL colors)
The tele-semi-trailer for accepting swap-body platforms – more flexibility for your transport goods.
The telescopic semi-trailers of the SW series are among the most powerful truck mountings in modern timber transport. Available with 2 or 3 axles and with a maximum payload of up to 30 t, carpenters and prefabricated timber house builders gain a great deal of transport flexibility in the medium and heavy load range. Even heavy solid wood walls with integrated windows can be loaded and transported effortlessly and safely.
In addition to the intuitive pick-up and securing functions, the SW300 and SW370 can be extended to a swap system compatible with drop-bed and platform swap bodies. With the help of the plug-in and lockable construction timber cross beam, long logs, round logs or squared lumber can be transported effortlessly even without swap bodies.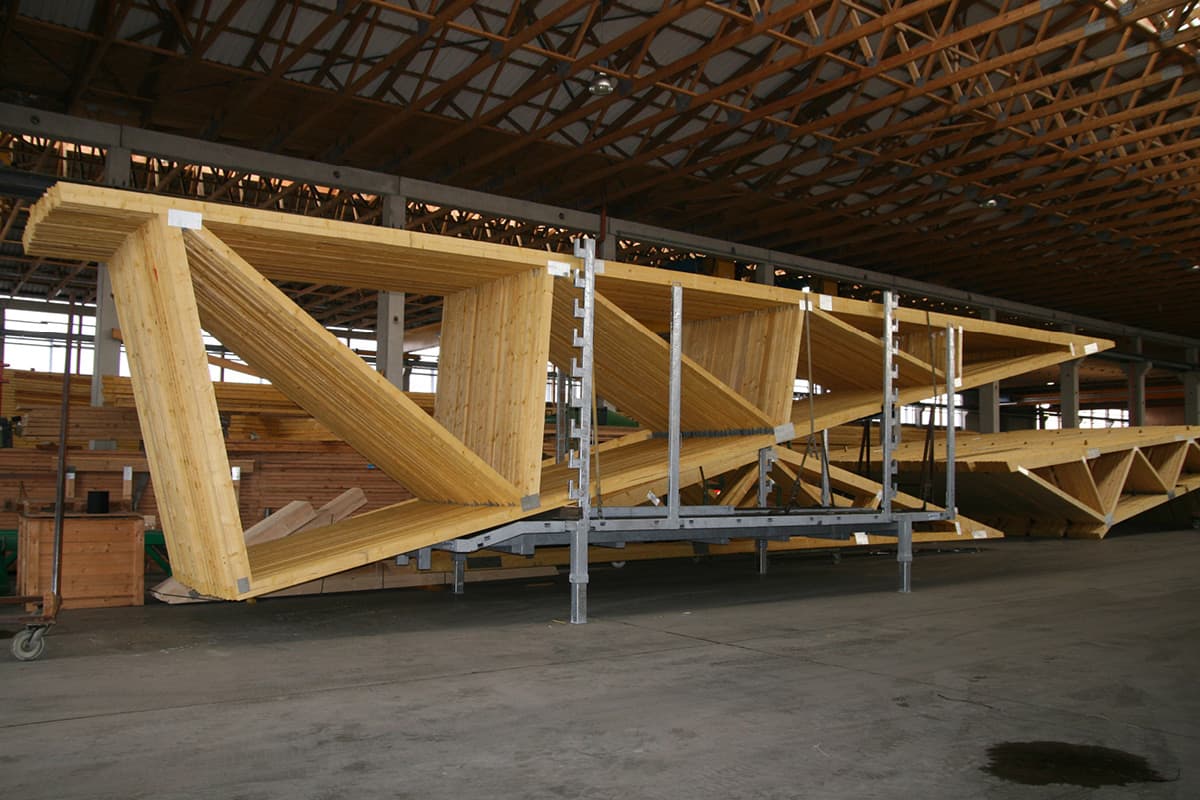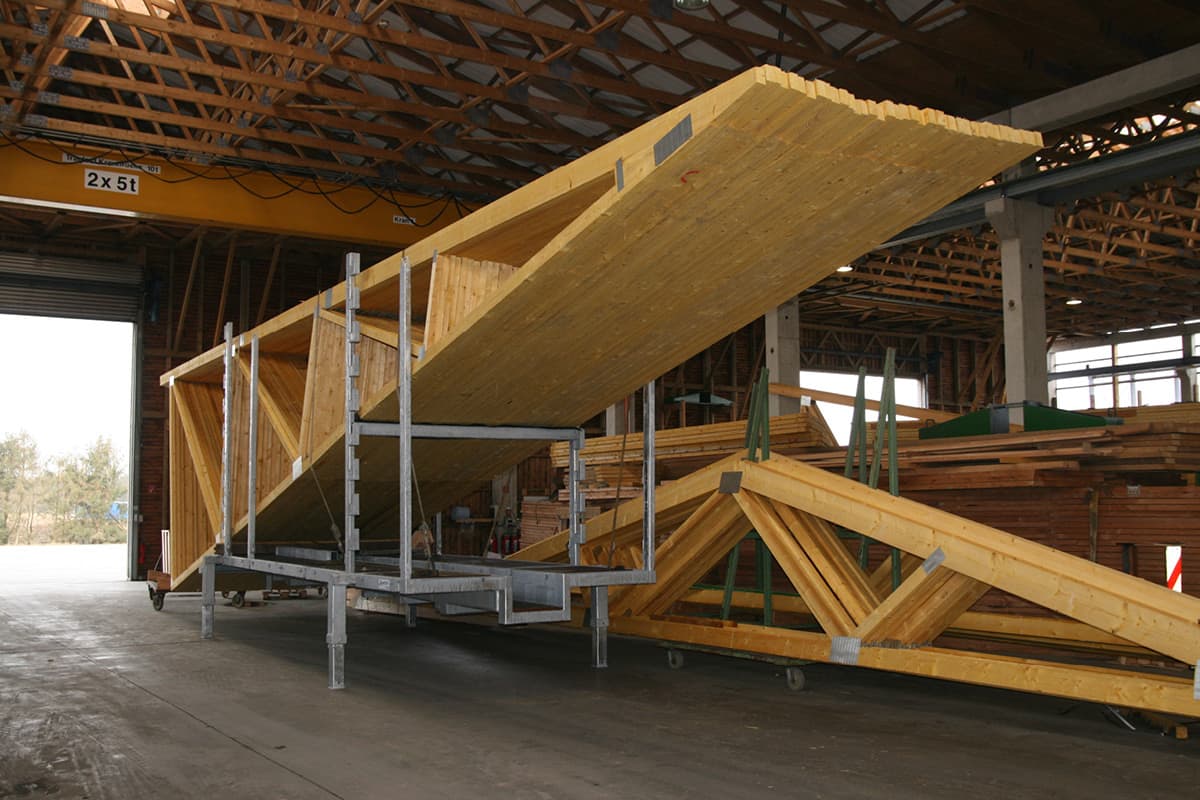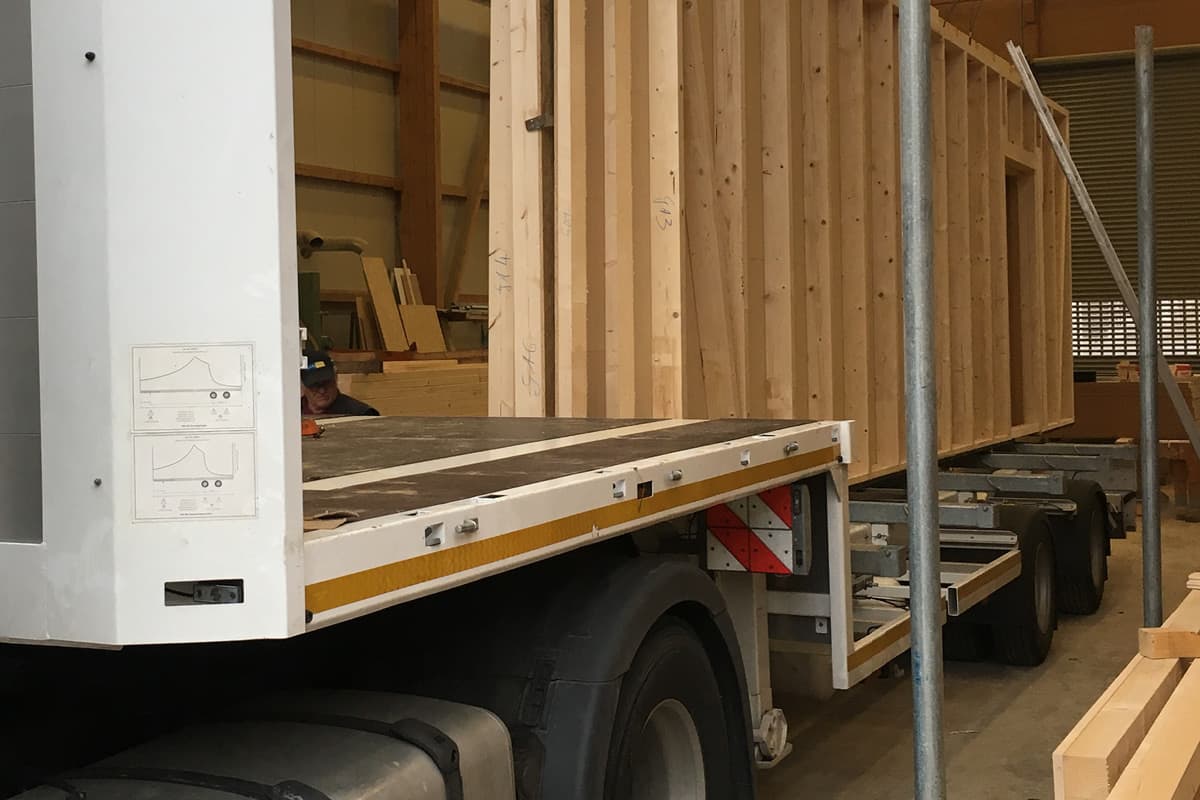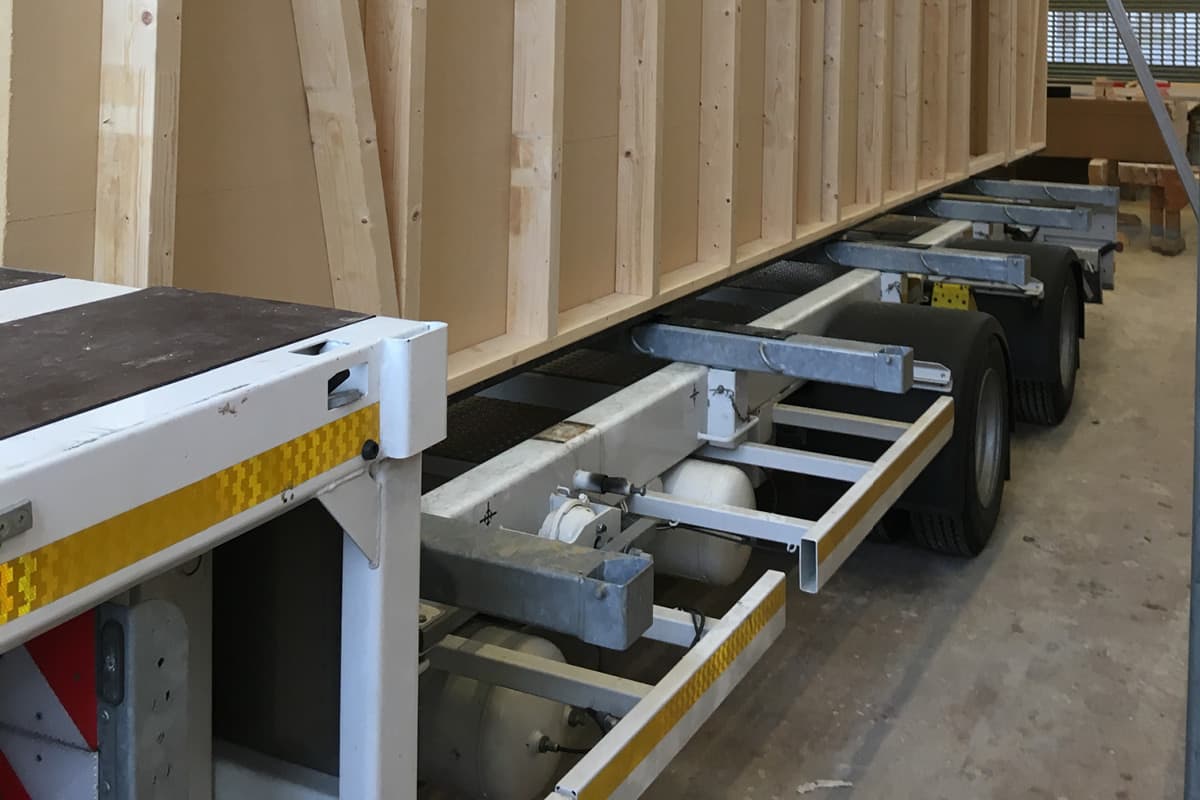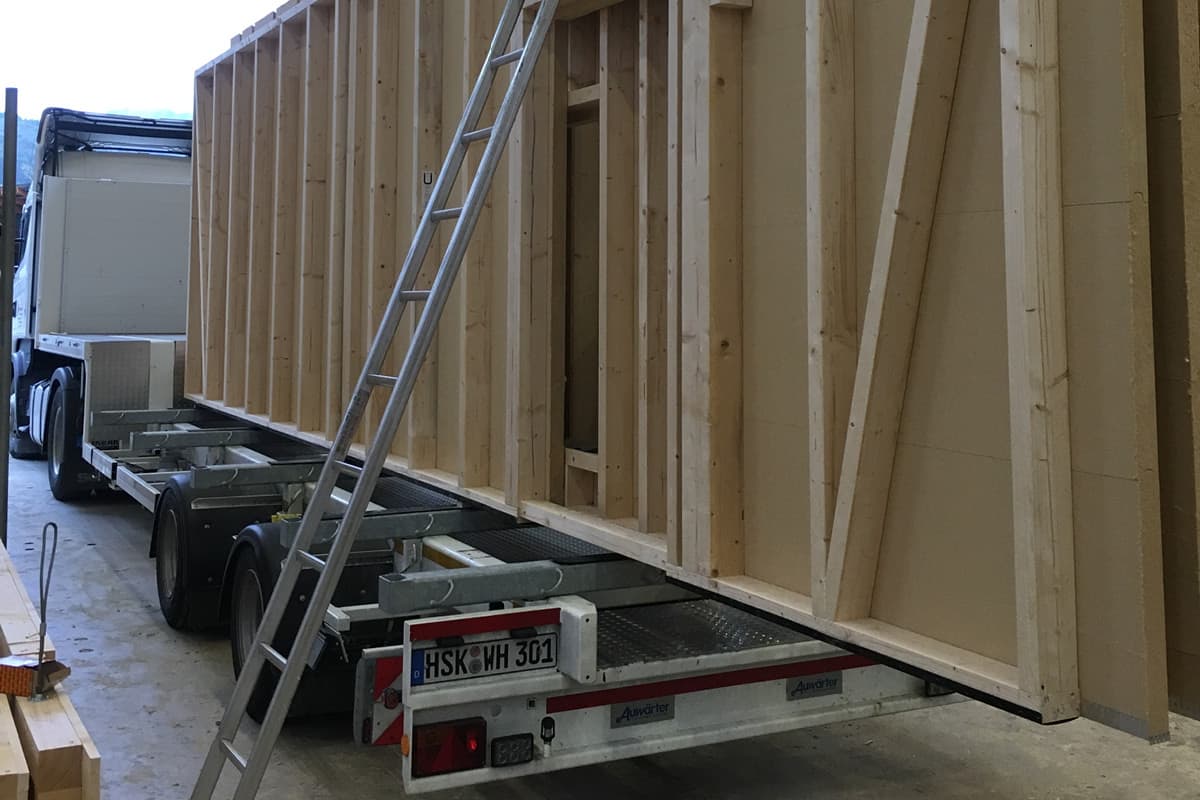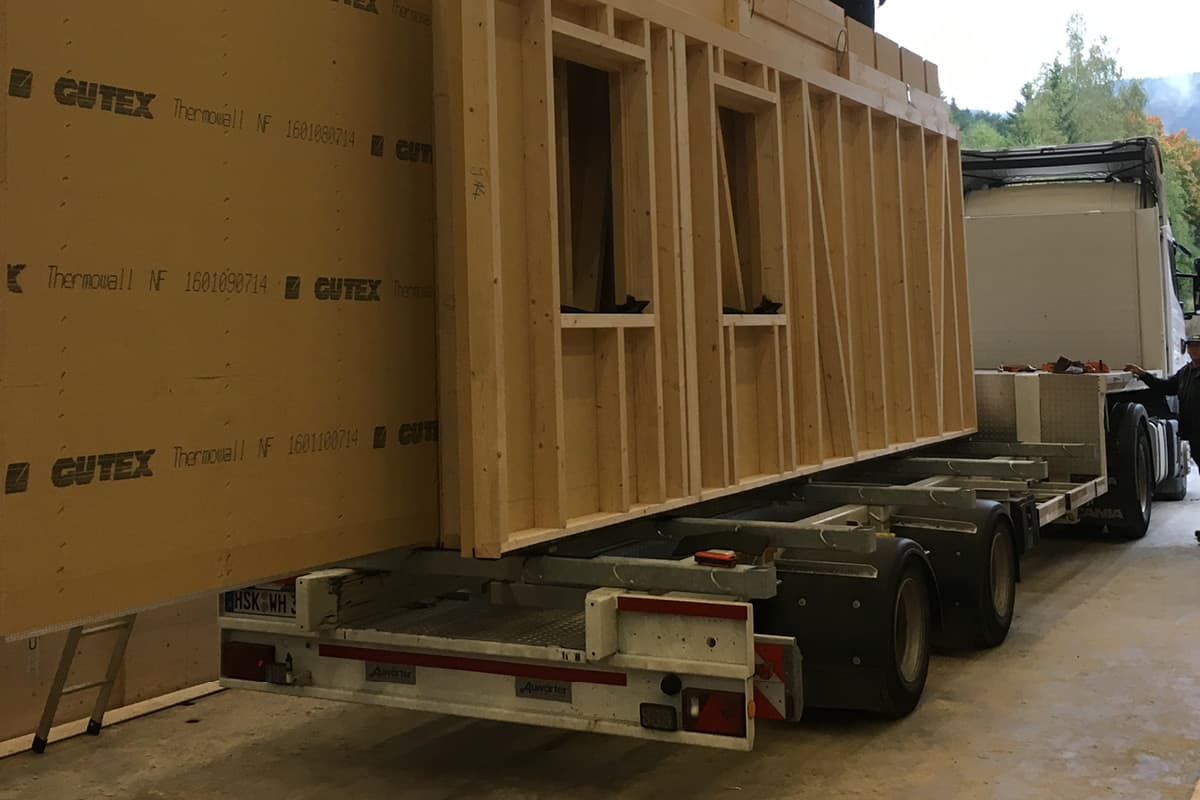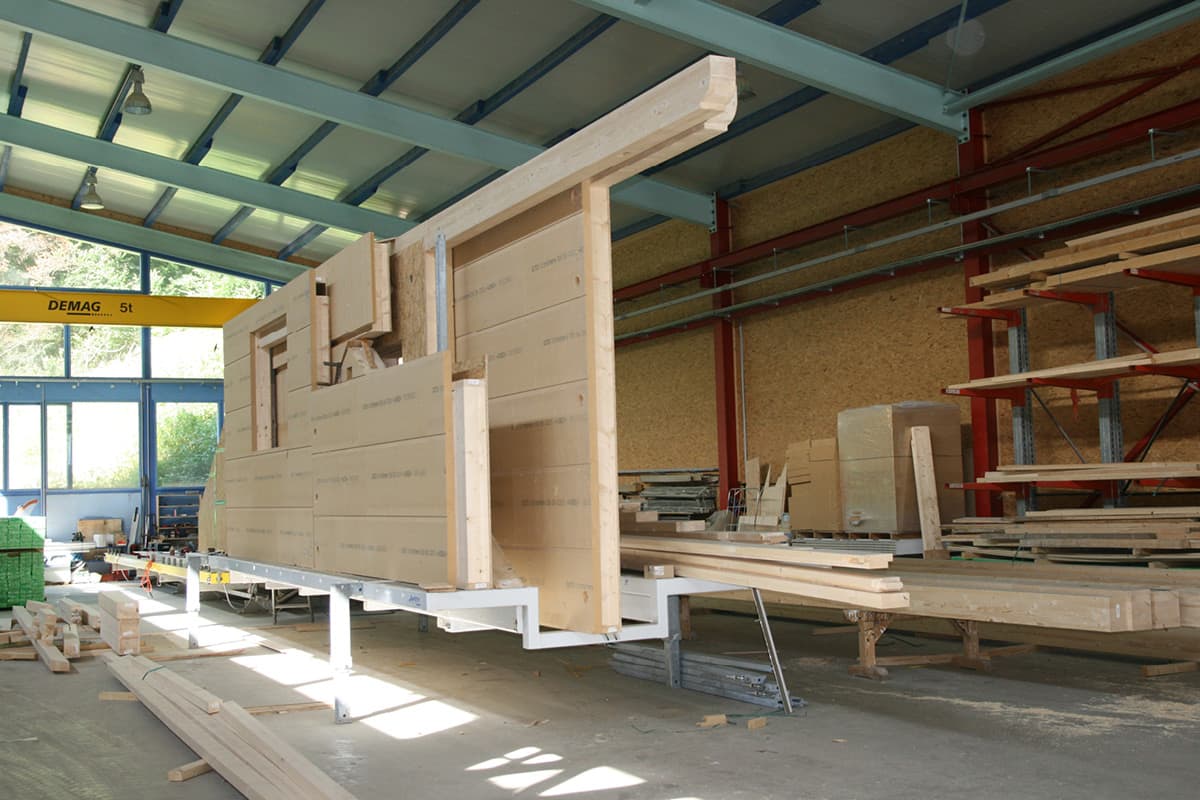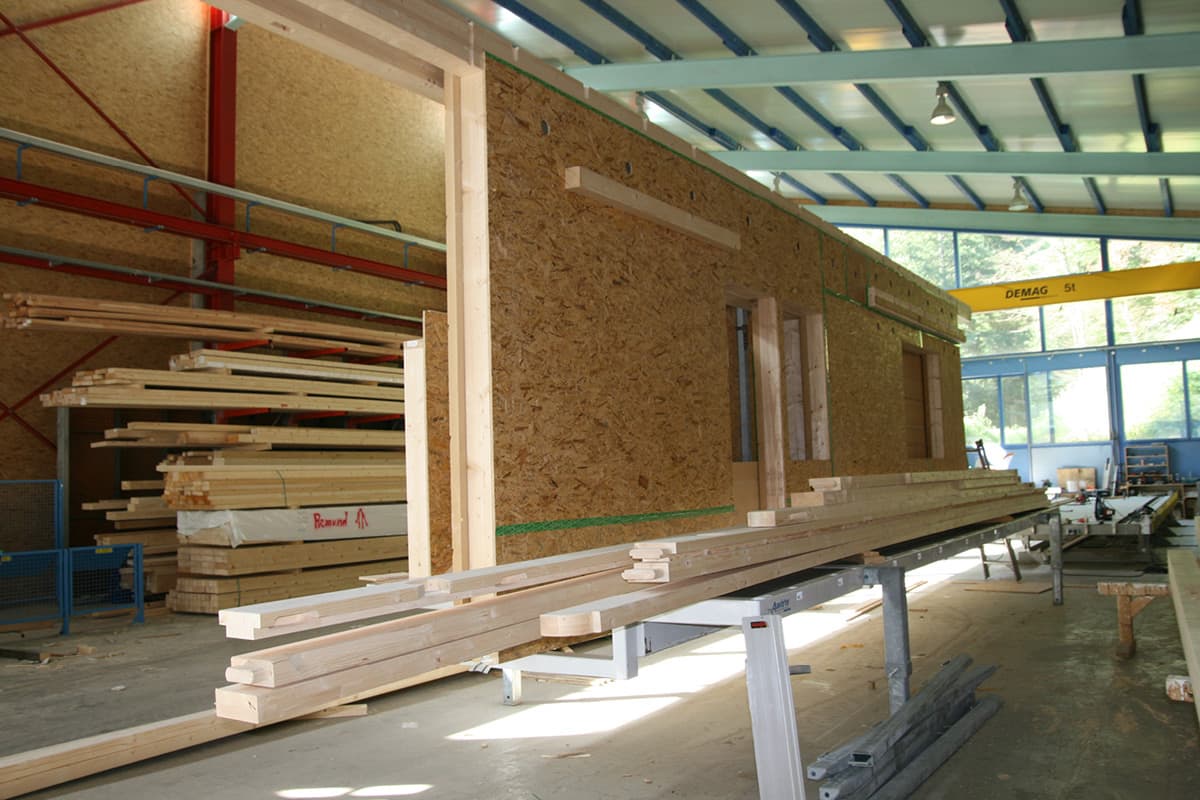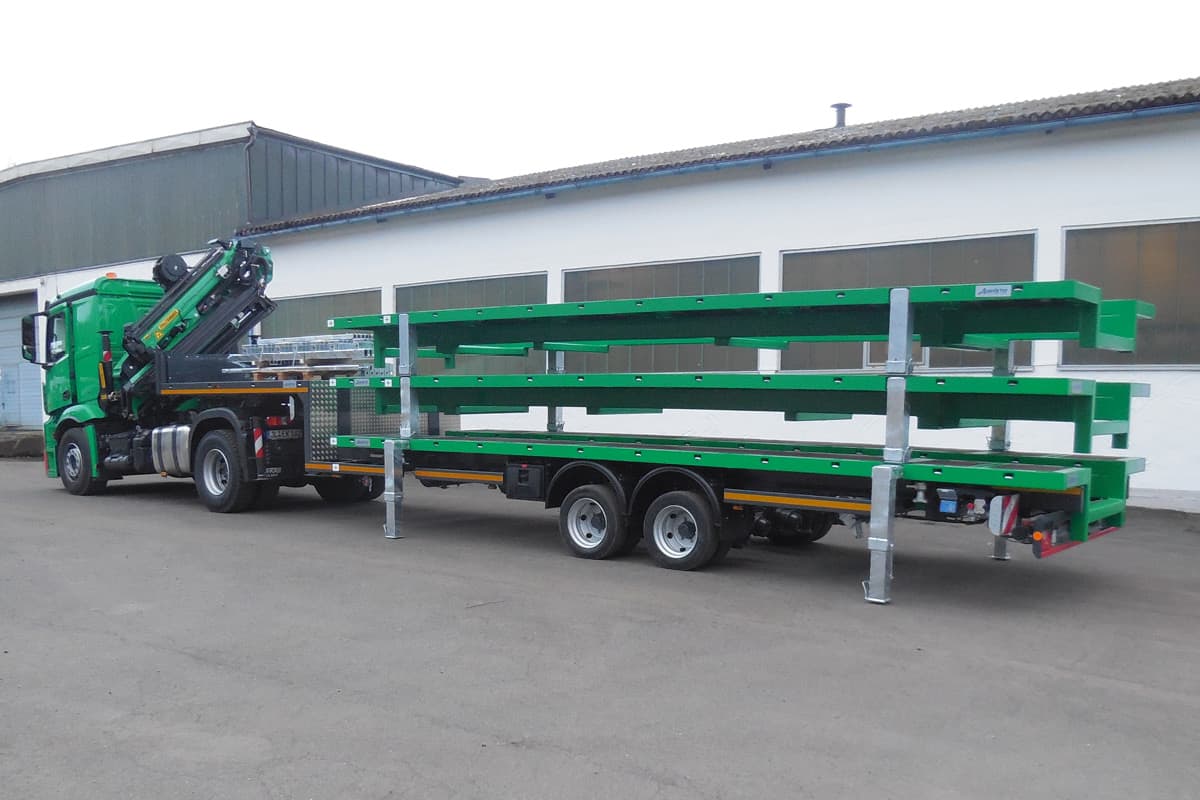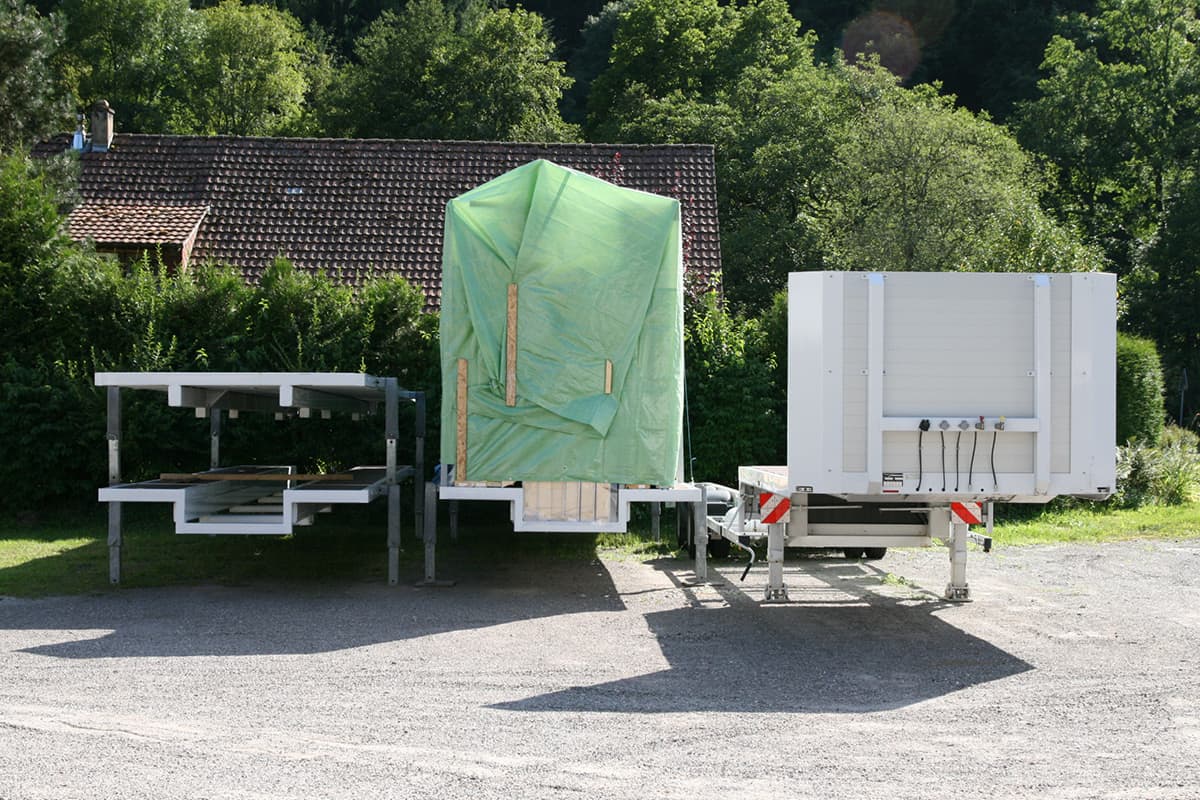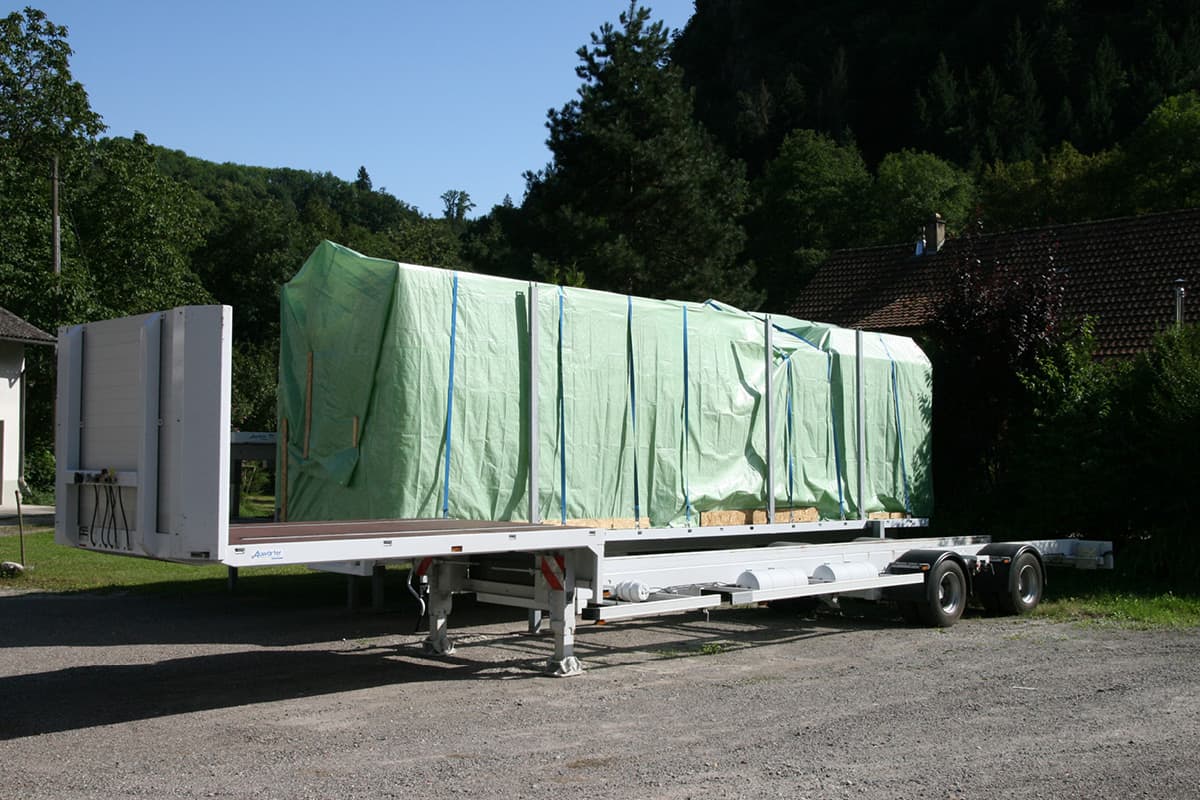 The SW series was specially developed for heavy and large-volume timber house and wall elements.
30,000 kg
Technically permissible gross weight
approx. 890 mm
Load height with swap-body platform
approx. 10,000 kg
Fifth wheel load
approx. 24,800 kg
Payload standard
Compatible swap-body frames

A real powerhouse in timber house construction transport: the low loading platform for the X-SW series.

Flexible load planning – the robust platform swap-body for the SW300 semitrailer.

GigaBox fixed tarpaulin system
Sustainable and innovative all-round protection for your load, comprising the 10 m long XP-BDF210 and the corresponding tarpaulin attachment: closable on all sides, for maximum transport volumes under tarpaulin and designed as a single-person system.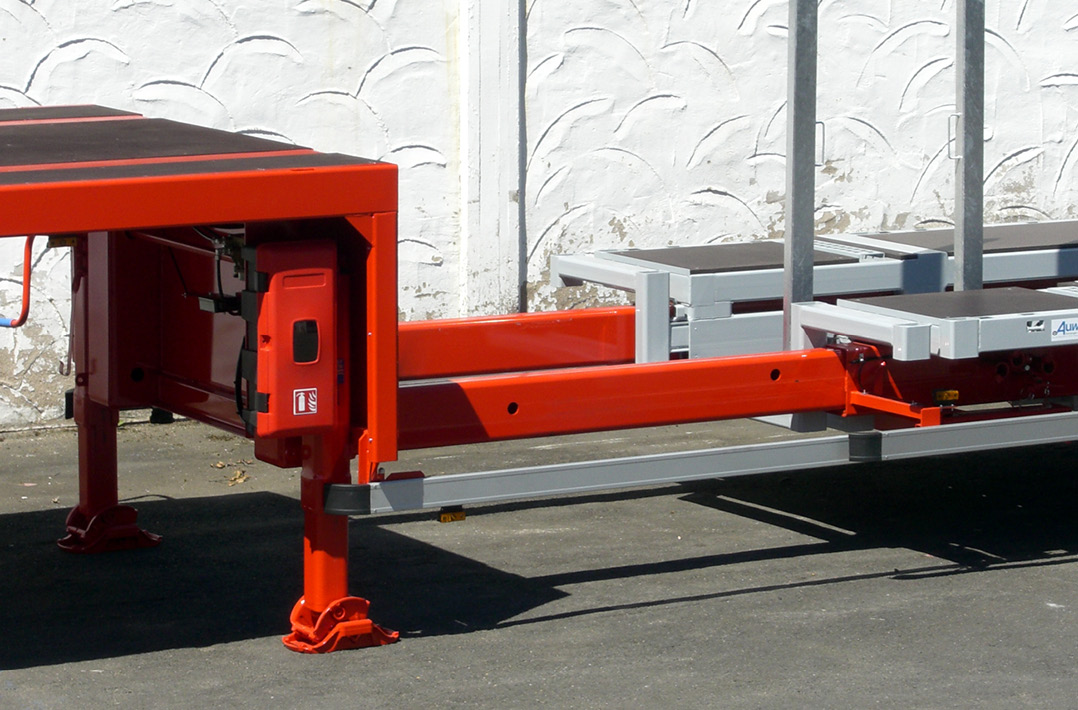 Telescopic extension SW
Low-bed frame can be extended by 2-3 m
Integrated automatic cable roller
Pneumatic locking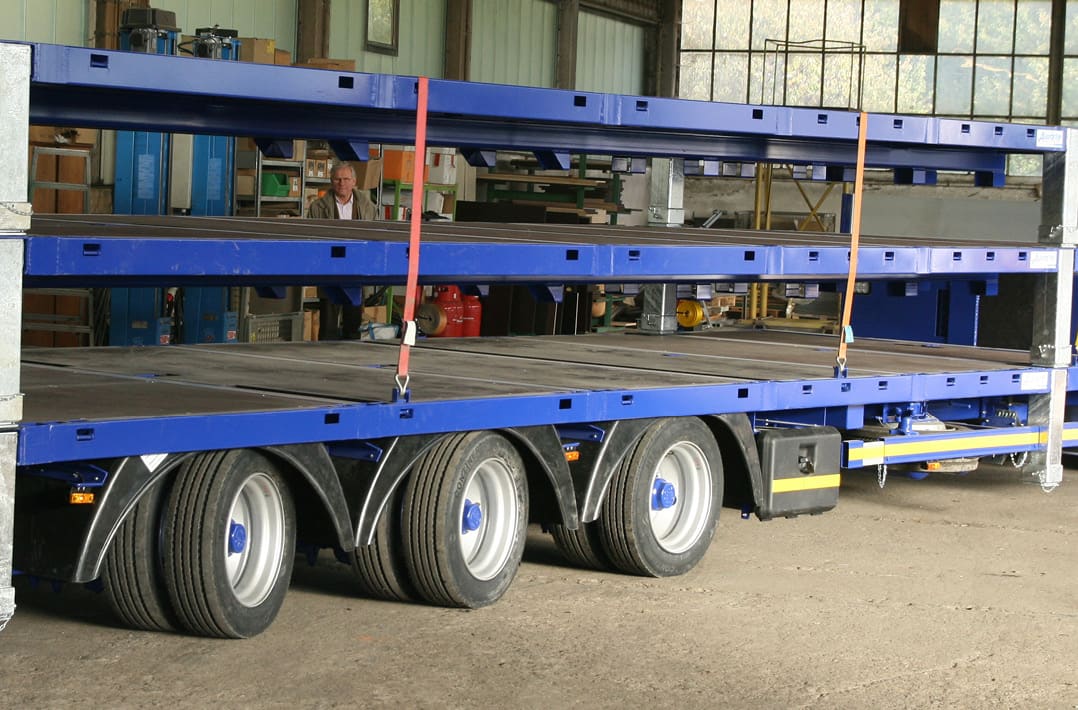 Electro-hydraulic ETS steering
Two axles steer automatically
Steering with maneuvering option
Manual remote control
Maximum steering angle of 22 degrees
Corrugated aluminum sheet
X stake pockets centrally along the length
Drop sides
for securing load (400 mm high)
Safety package for optimum load marking
Perimeter LED lighting with tube connector (can be unplugged at the rear)
Oversized warning signs front and rear
Side LED lighting
You want more information, a call back or a non-binding offer? Write to us and we will deal with your request.
All semi-trailers at once
A real powerhouse that, thanks to its low tare weight and force transmission, can move payloads of up to 30 t. Discover our range of telescopic semi-trailers.