+
Linear design of drawbar
can be extended manually by approx. 4x1 m
+
X stake pockets
for transport securing, possibility to insert X stake (transport stanchion)
+
2x1 load securing rings
in the outer frame for maximum load safety even with wide transports
+
Heavy duty load-securing rings
for lashing vehicles with rubber tires such as lifting platforms or telescopic forklifts
+
Pre-selection locking pins
with automatic length pre-selection
An economical comprehensive solution with low depreciation
High maneuverability and simple positioning
Linear design of drawbar (can be extended manually by 4x1 m) with integrated guide rollers and locking pins for pre-selected lengths
Up to 6 m free drawbar length
Load height loaded from approx. 840 mm
EPD coating (sand blasted, cathodic immersion priming, coating in RAL colors)
The economical entry-level trailer for carpentry businesses and timber house builders.
Our X-LTL series fulfills all the demands on an entry-level trailer for modern timber house construction transport. It is inexpensive, keeps its value and is extremely maneuverable. Even inexperienced drivers can position the tandem platform trailer simply and under control. A further advantage: the complete combination can even be driven with the old class 3 driving license.
The X-LTL has a telescopic middle drawbar that can be extended by up to 4 m. As a result, there is a free drawbar length of up to 6 m. A solid 8.9 t payload and individual load securing options, make this center-axle trailer one of our best sellers.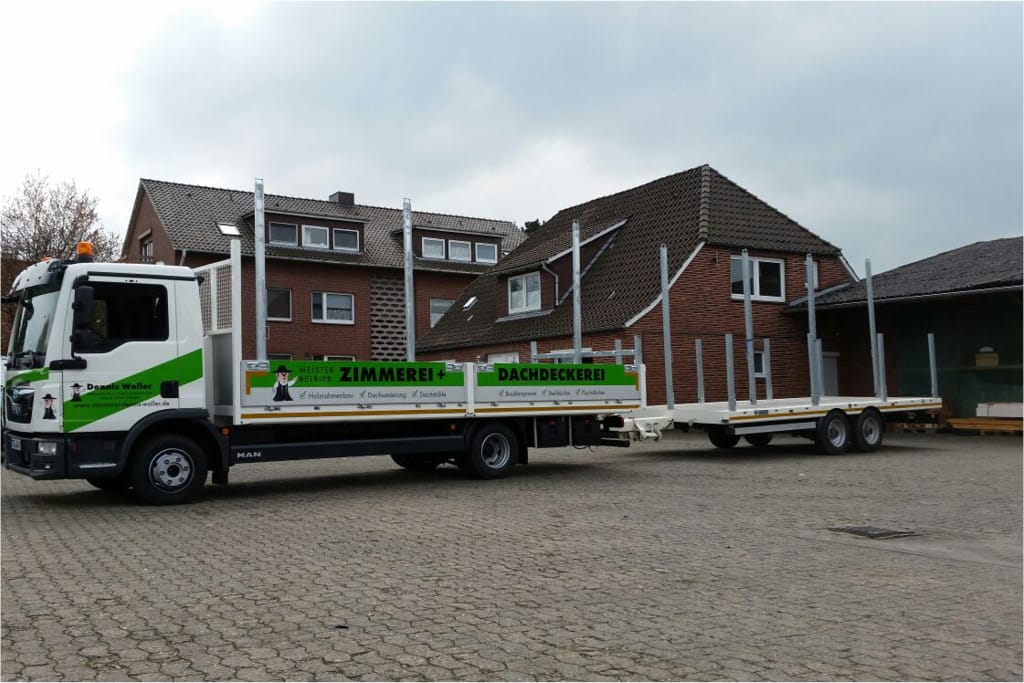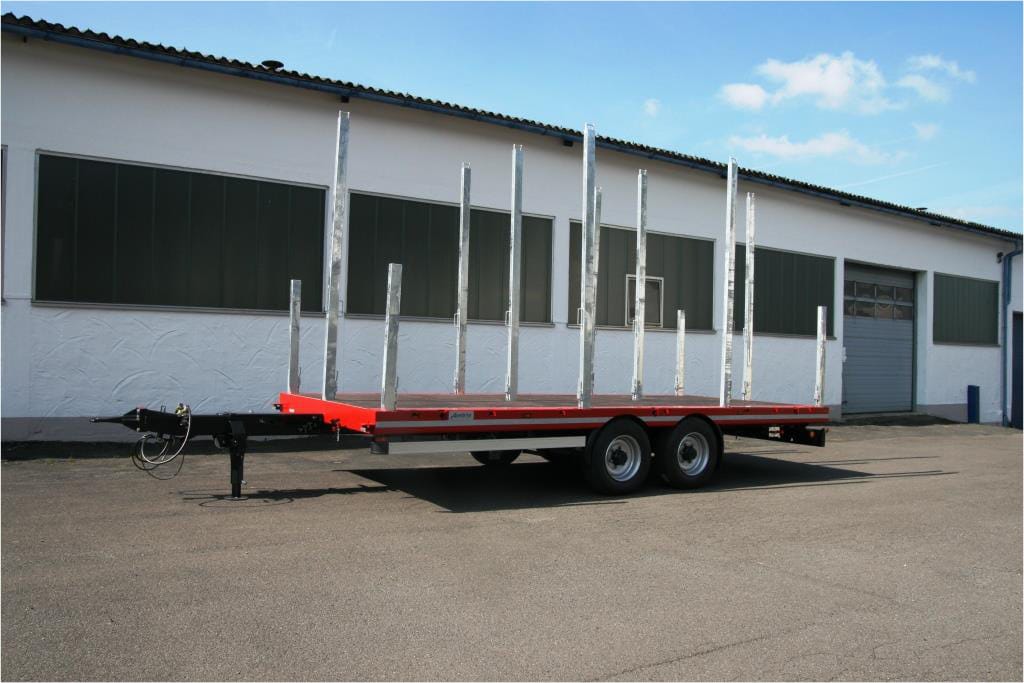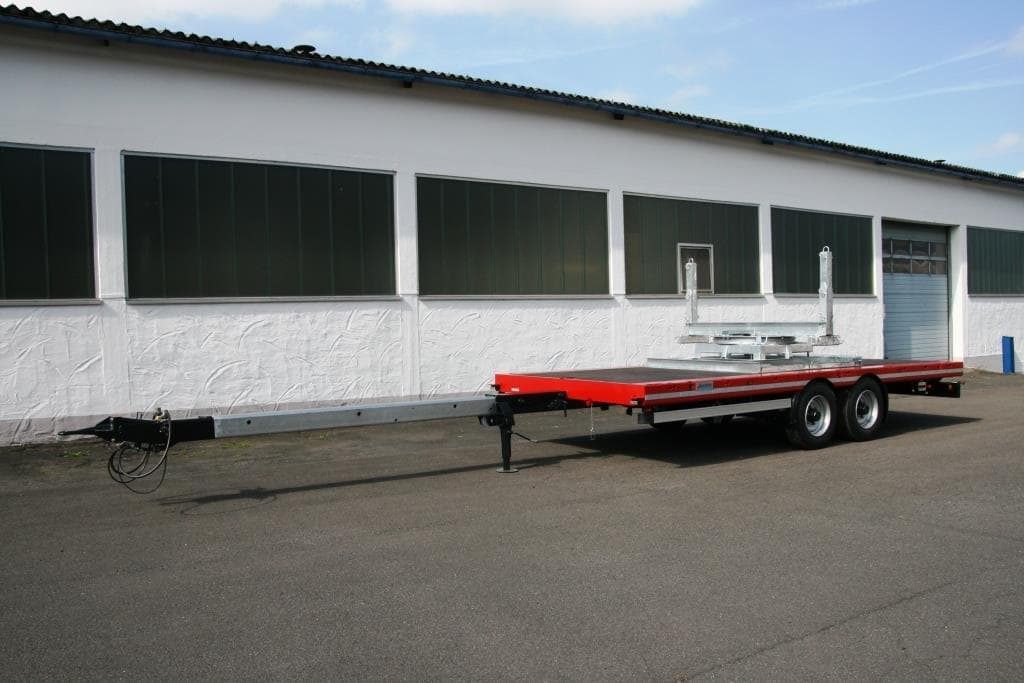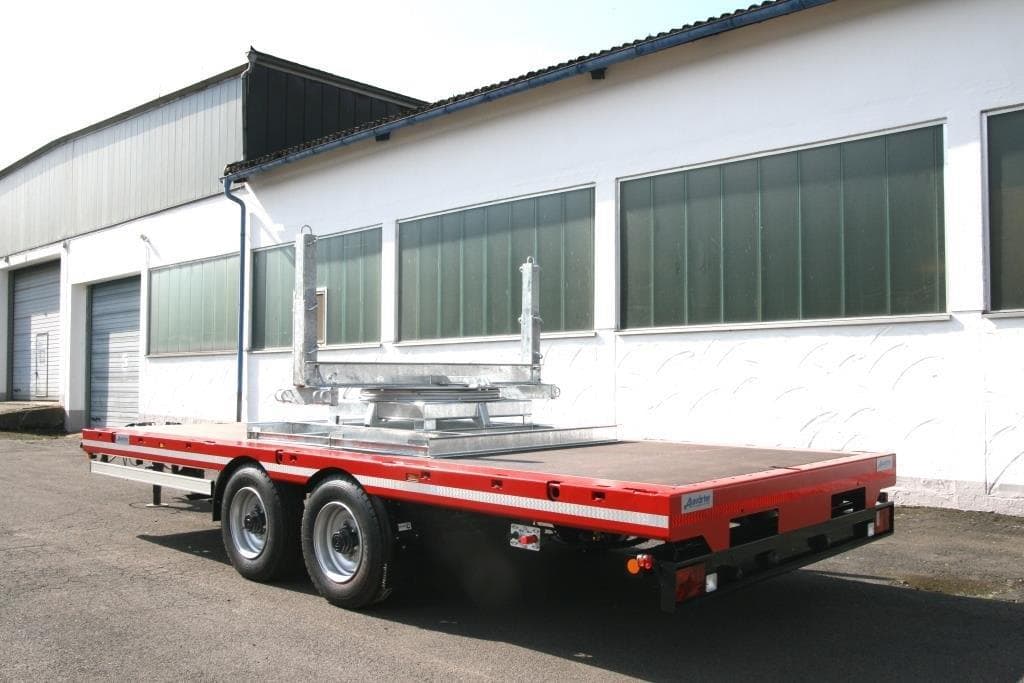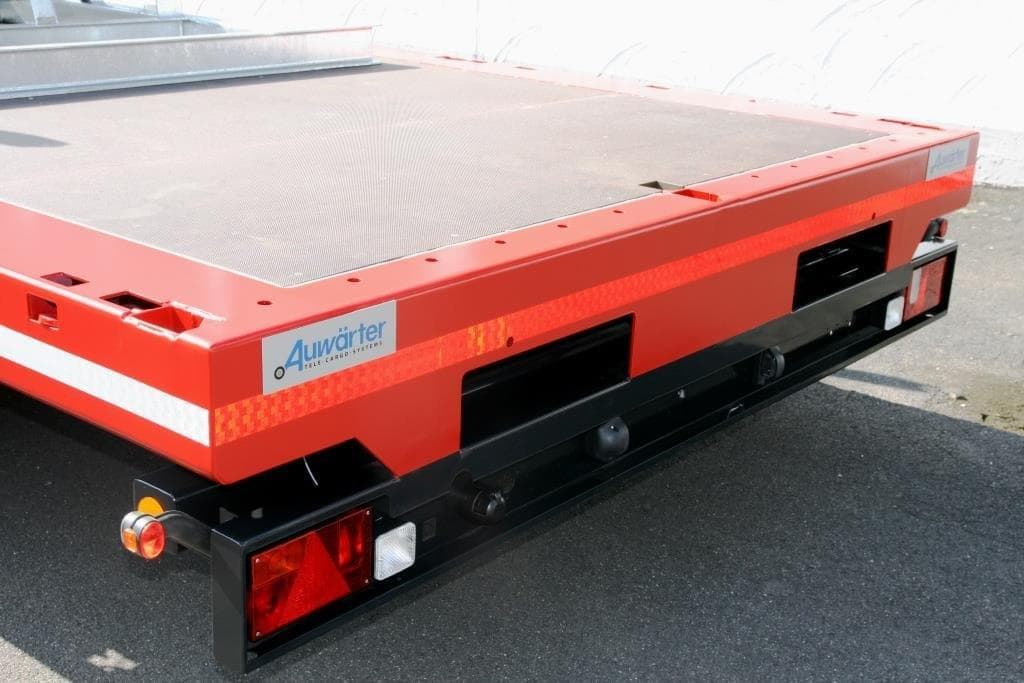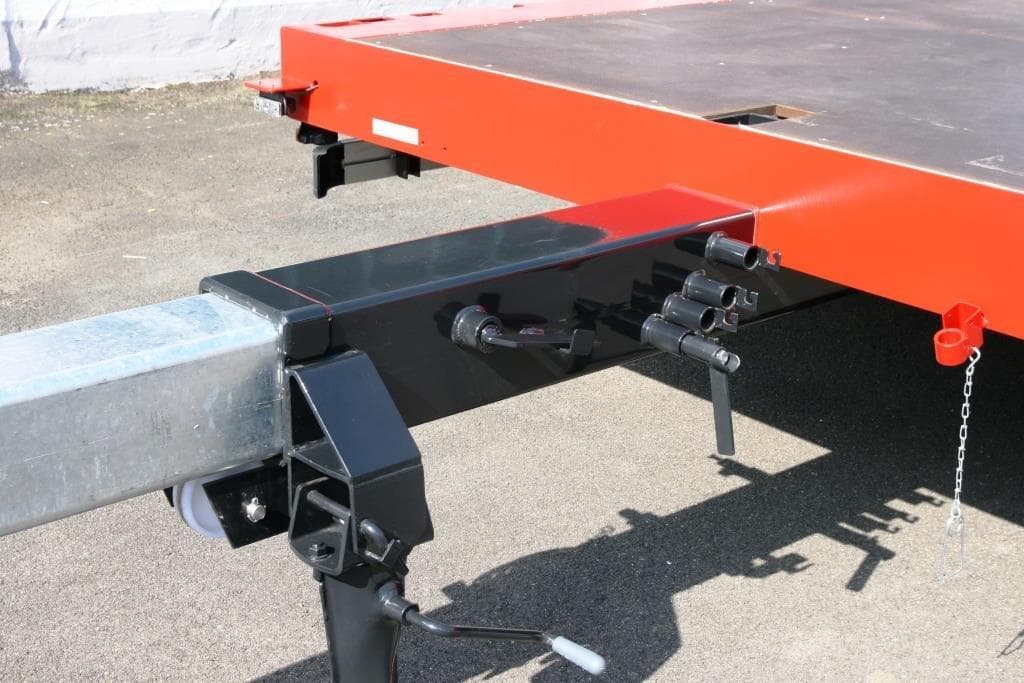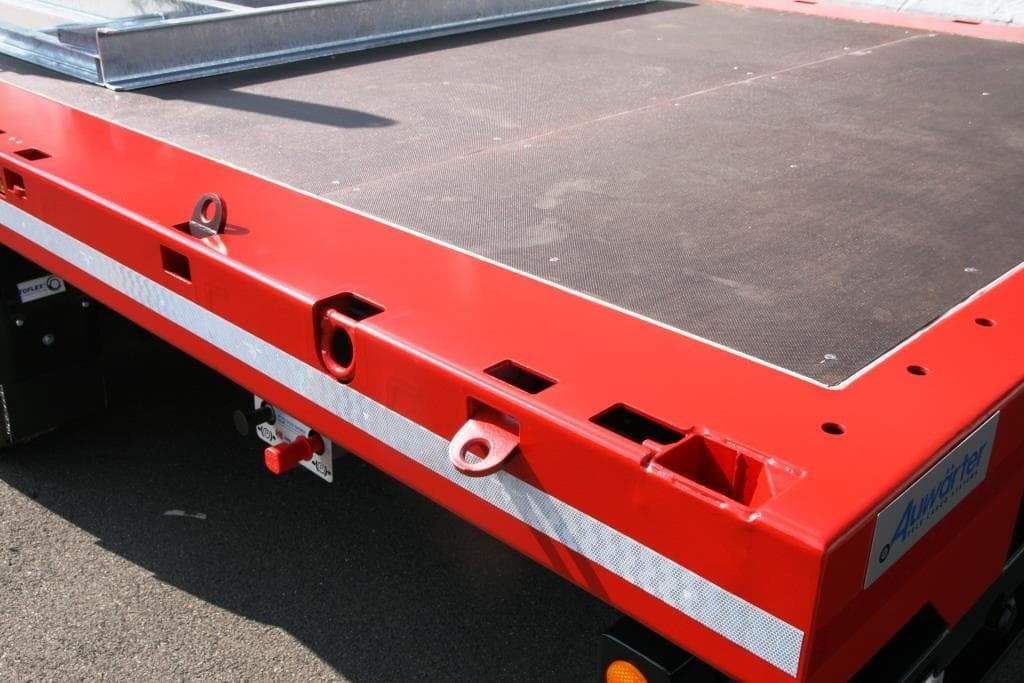 An economical all-round trailer with a solid payload, a practical low design and a whole lot of loading space above.
approx. 850 mm (loaded)
Floor height
approx. 2,550 mm
Platform width
approx. 6,000 mm
Platform length
approx. 8,900 kg
Payload standard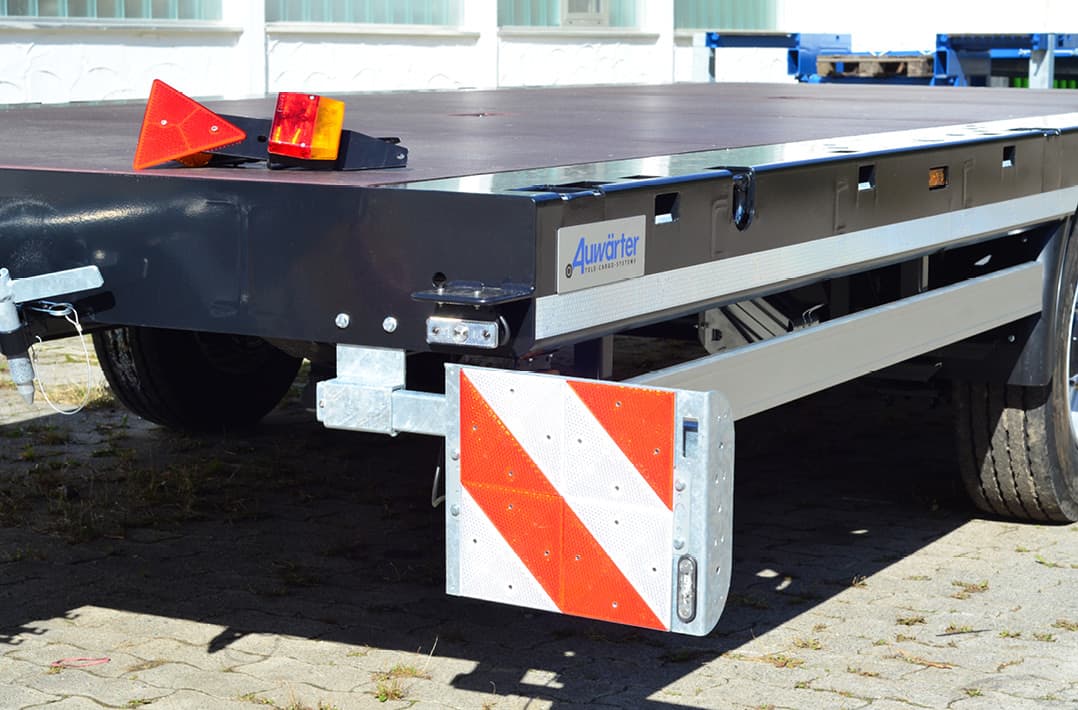 Safety package
Oversized warning signs front and rear
Side LED lighting
Perimeter LED lighting that can be plugged in at the rear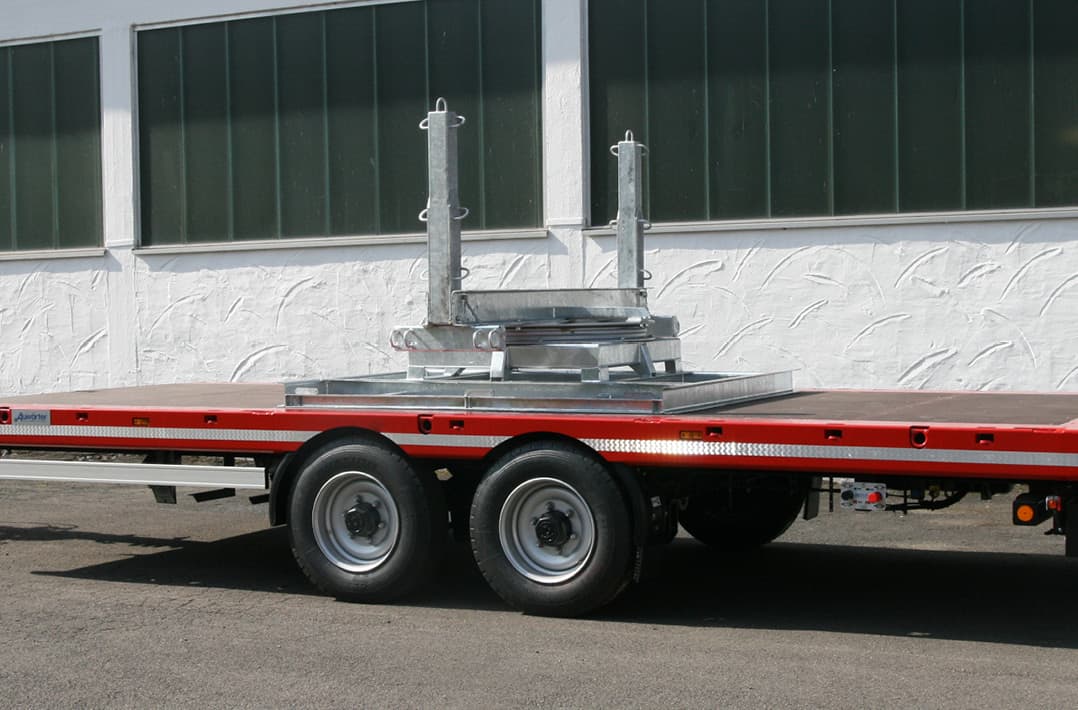 Turntable system
Designed for X-LTL and truck
Longitudinal storage on the truck
Stake supports with lashing bars
Stake height between 600-800 mm, hinged
Drop sides
Removable and foldable from the sides, height 400 mm - 600 mm, removable corner stakes
Side low-bed carrier for transport heights of 3,800 mm
Drive-on floor
Parking supports at back left and right, heavy duty load-securing rings for chain lashing
Adapter
Change without tools in approx. 5 minutes, with 40 mm towing ring and screw plate
X stake (transport stanchion)
Hot-dip galvanized rectangular tube stanchion, wedge shaped for optimal load securing of wall elements, with eccentric closure and lashing bracket at the top
Height approx. 2,700 mm
Can be inserted centrally and on the outside
Fits all other Auwärter trailer models
with raising and lowering - twin axle unit
Storage box for loading ramps
For all Auwärter trailers in the X-LTL series
Loading ramps
for safe vehicle use and loading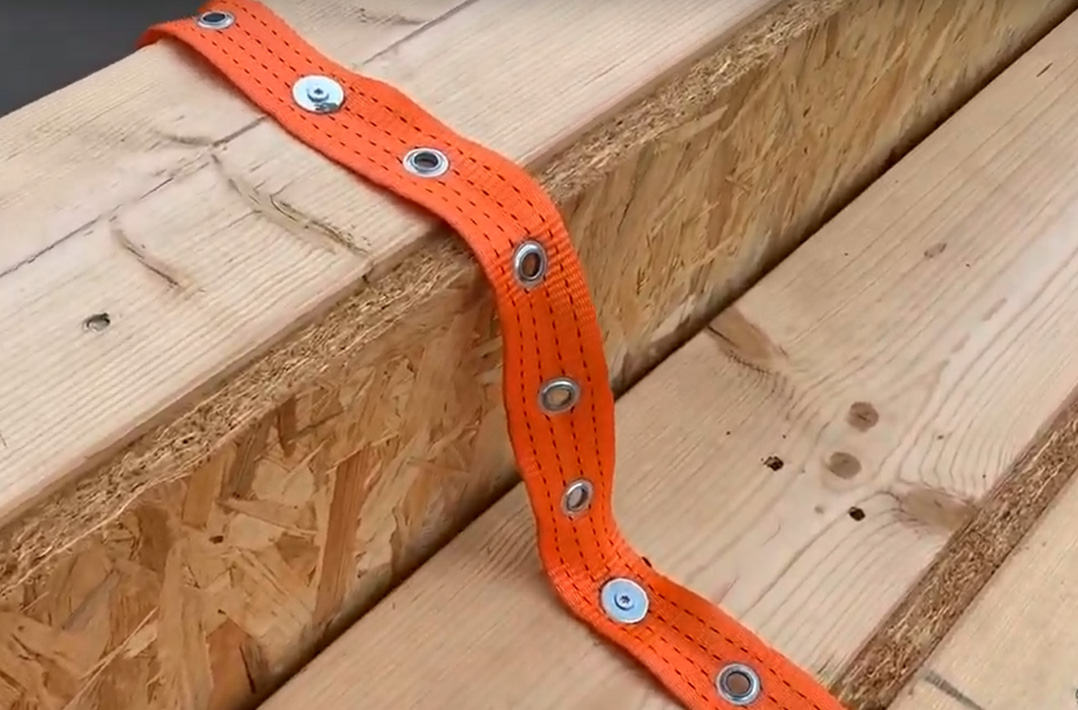 with approx. 15 grommets per running meter, 10 meters
Securing of the wall elements against falling while loading and unloading the trailer. Attachment of the webbing to the lashing point on the X stanchion using carabiners and to the wall elements using flat head screws
You want more information, a call back or a non-binding offer? Write to us and we will deal with your request.
All tandem trailers at once
Experience the complete functionality and flexibility of our Auwärter tandem trailers – a high-quality range of payload-optimized low loaders and high loaders that are built exactly for the demands in timber construction.