+
Base frame
with 4 integrated foldable walkways - walkway width approx. 400 mm
+
Restraint system
to all sides. Ascent via swivel and extendable ladder
+
Adjustable suspension profile
for stanchion thicknesses from 60 mm - 100 mm
+
Crane points
30x crane points in longitudinal direction.
Own weight approx. 380 kg
+
Ladder
integrated and swiveling extension ladder
Auwärter patent solution for all timber house manufacturers
this framework can be hung over different outer stanchions
(60-100 mm stanchion thickness)
can be retrofitted to all trailers and flatbeds with stanchions
unique construction
absolute world novelty
recommended by the employers' liability insurance association
The overhanging universal scaffold for almost all external stanchion systems.
From now on, slinging is even easier, safer and faster. With the new universal frame, we have developed a true all-round solution for slingers that can be hung over almost all common outer stanchions of your trailer or swap body in no time at all. Thanks to the adjustable suspension profile, the ropeless system is suitable for all types of stanchions with a thickness of 60 mm to 100 mm. This means that it can be retrofitted at any time for the fleet of timber house manufacturers and carpentry companies.
Its folding walkway surfaces allow wall elements to be safely attached at critical heights. In addition, the restraint system on the reverse side opens up plenty of freedom of movement, entirely without the comparatively inflexible rope restraint.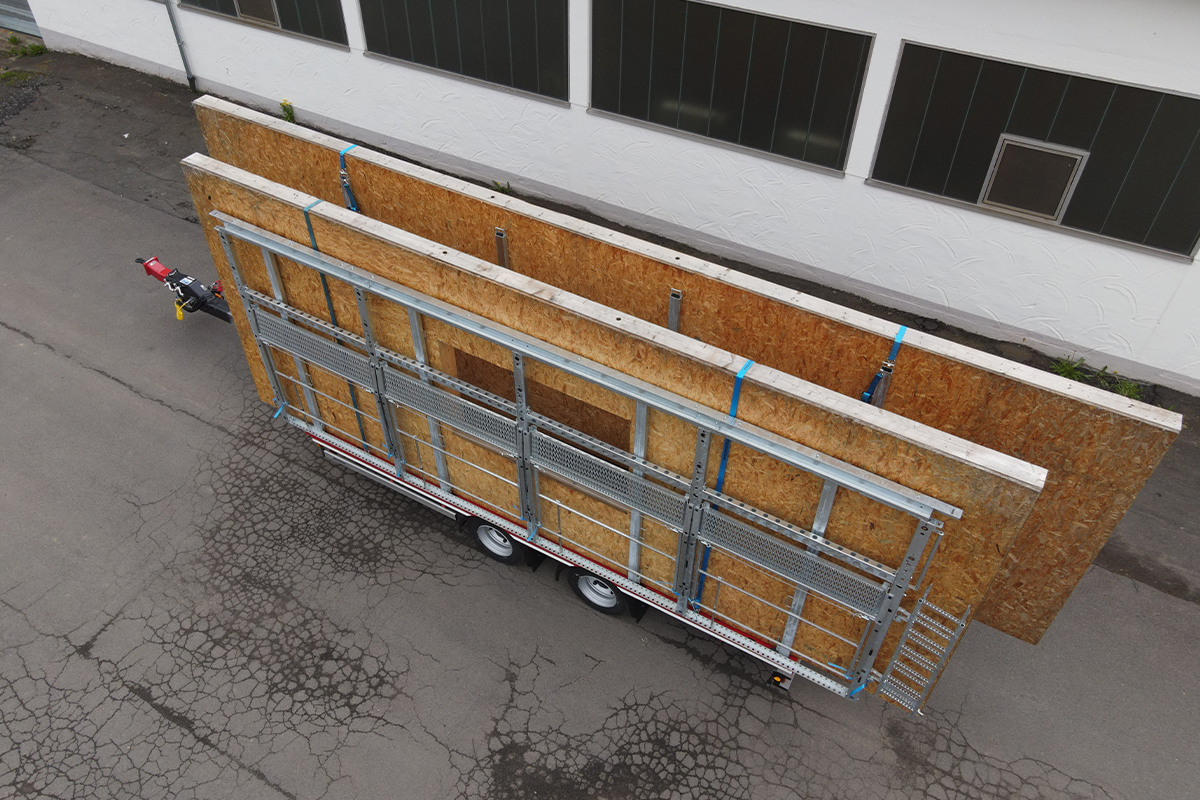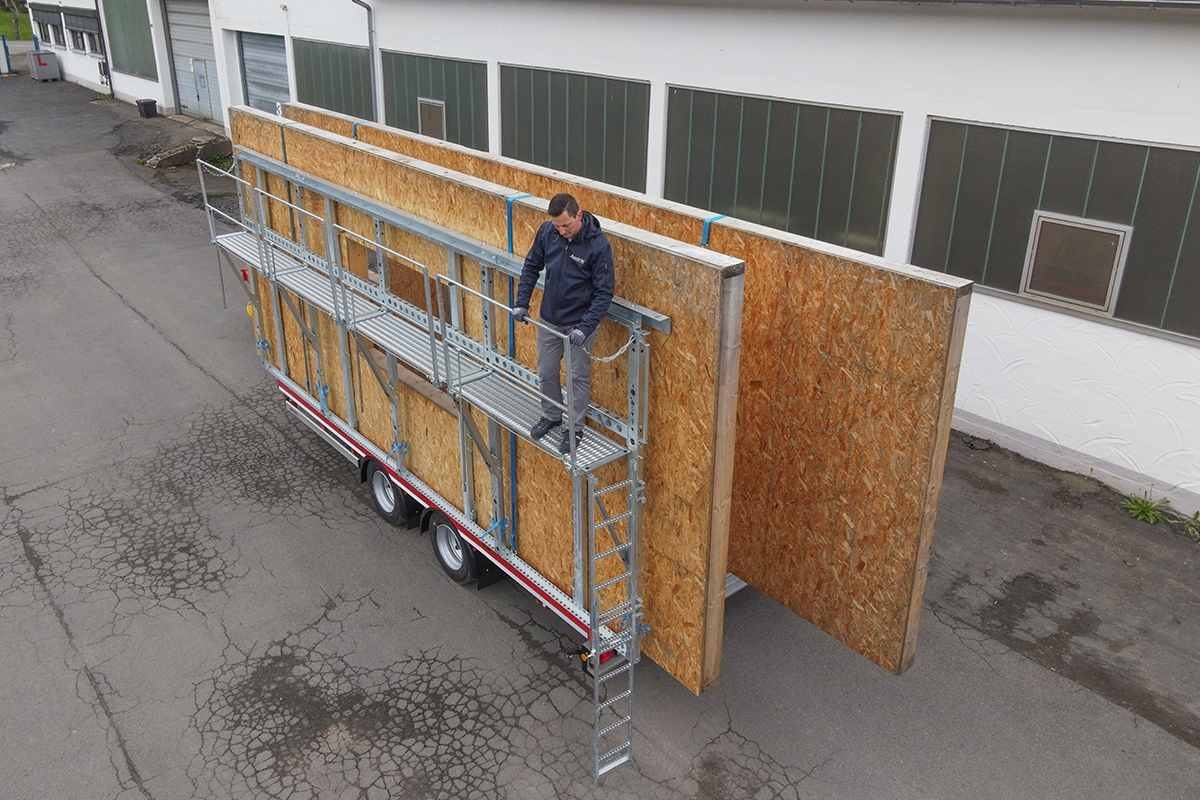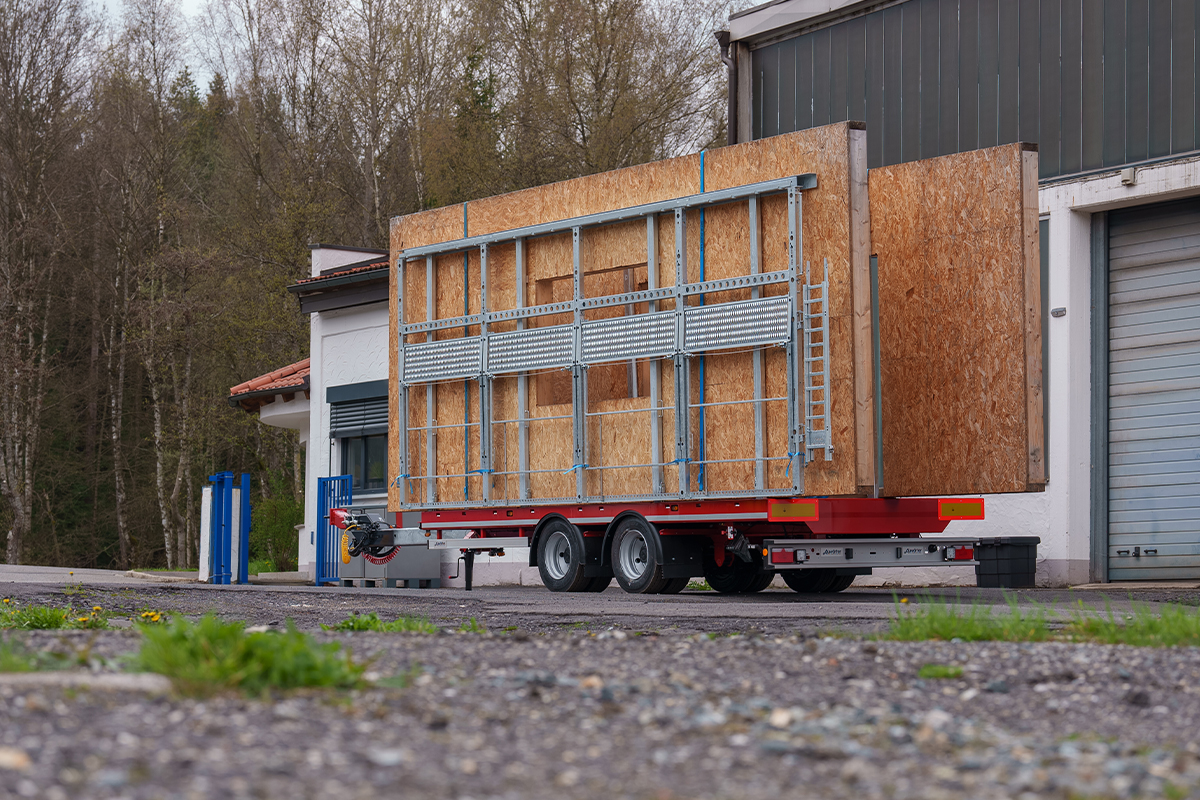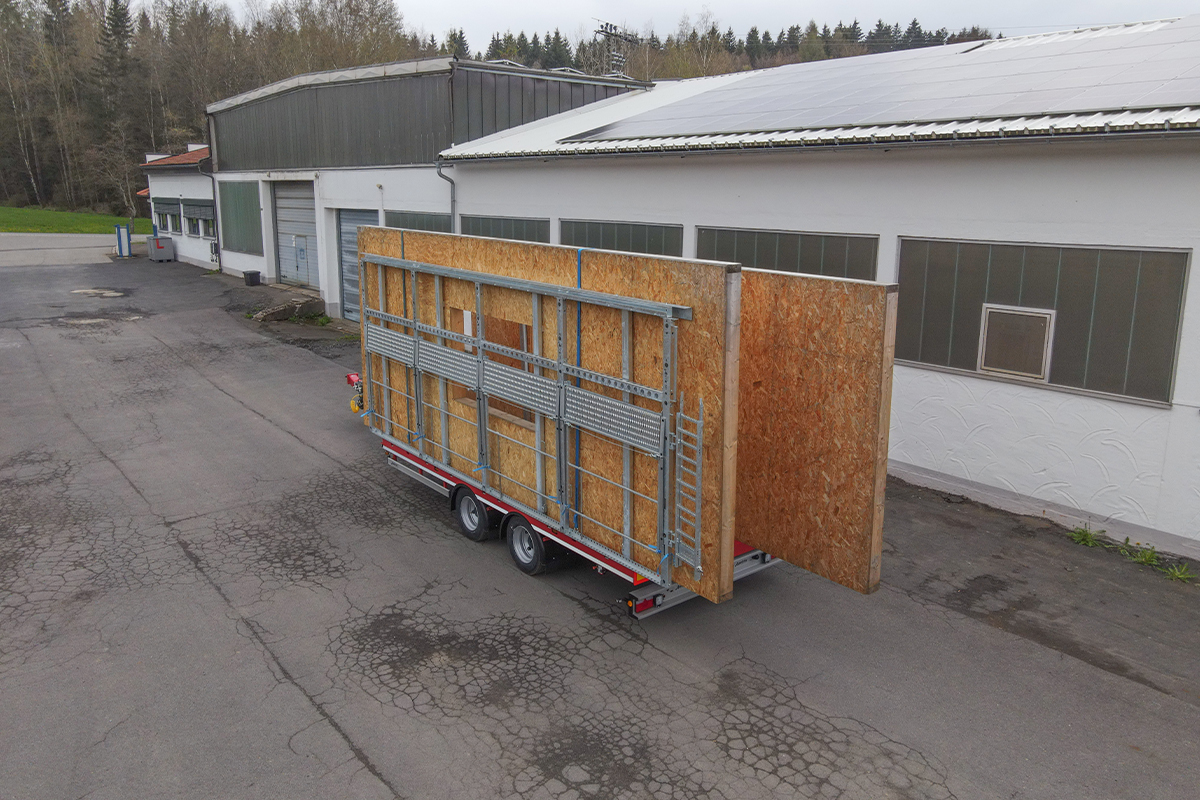 Thanks to its expandable frame construction, the Universal Scaffold is presestinated for almost all stake trailers and flatbeds.
applying to the outside approx. 66 mm (approval excess width required)
Depth
approx. 7,260 - 10,000 mm
Length
You want more information, a call back or a non-binding offer? Write to us and we will deal with your request.
Overview of all swap-body platforms and load aids
Whether low-bed or flatbed platform, mover or support frame – here you can find the appropriate swap-body platform for every trailer type.