+
Twin axle air suspension unit
for precise raising and lowering, enables a particularly low bed
+
Extreme low bed
with the lowest load height of approx. 357 mm and a low-bed width of 1,552 mm.
+
2x1 load-securing rings in outer frame
for load securing according to need even for wide transports
+
Double tube V drawbar
can be extended manually by approx. 3 m
+
Optimum load securing
thanks to transport stanchions with eccentric closures and precisely fitting stake pockets
Load height of approx. 3,570 mm
Extremely low and wide low bed formaximum load volume
Extremely strong with payloads of up to approx. 13.5 t
The only telecargo system on the market with independent suspension and telescopic drawbar
Particularly robust thanks to EPD coating (sand blasted + cathodic immersion priming + powder coating)
The center axle trailer with the extreme low bed for particularly high loads.
The Auwärter EZ Series is a center axle trailer with independent suspension and an extendable drawbar by up to 3 m – unique on the market for this design. Thanks to the independent suspension, the load can be accepted at a particularly low height. In the low bed, remarkable load heights can be achieved.
As with most Auwärter telecargo systems, with this swap-body chassis the patented 2 axle axle stub air suspension unit has also been integrated, with which the trailer can be raised or lowered precisely for acceptance. The EZ120 is suitable for accepting loaded swap-body platforms including type XPU120EZ.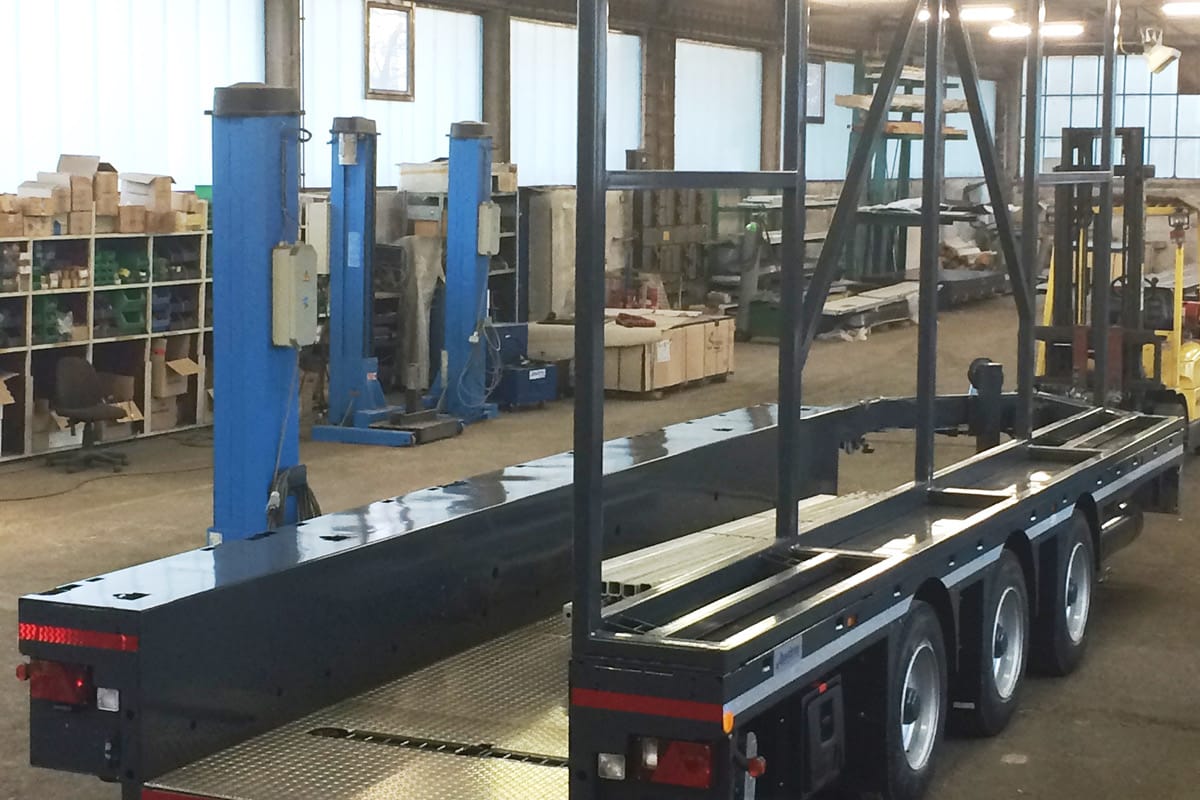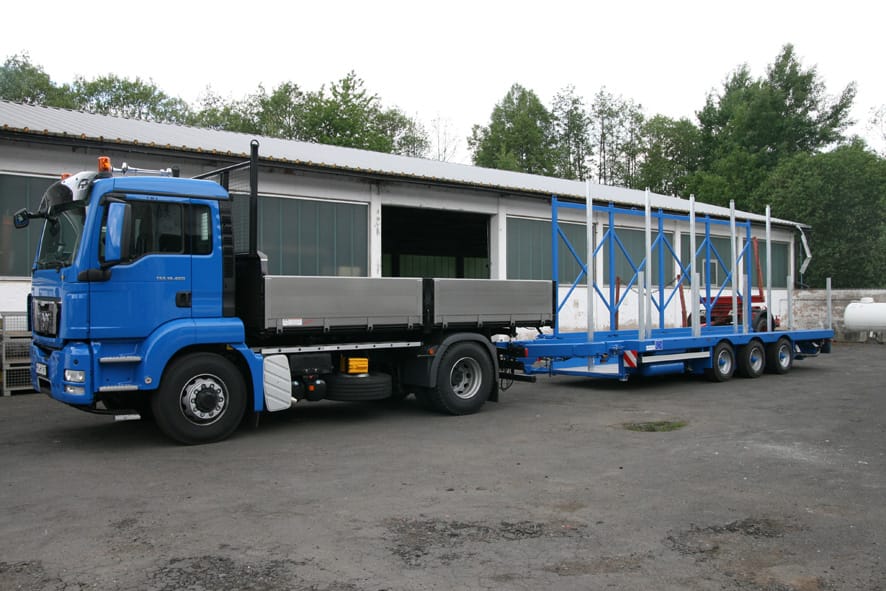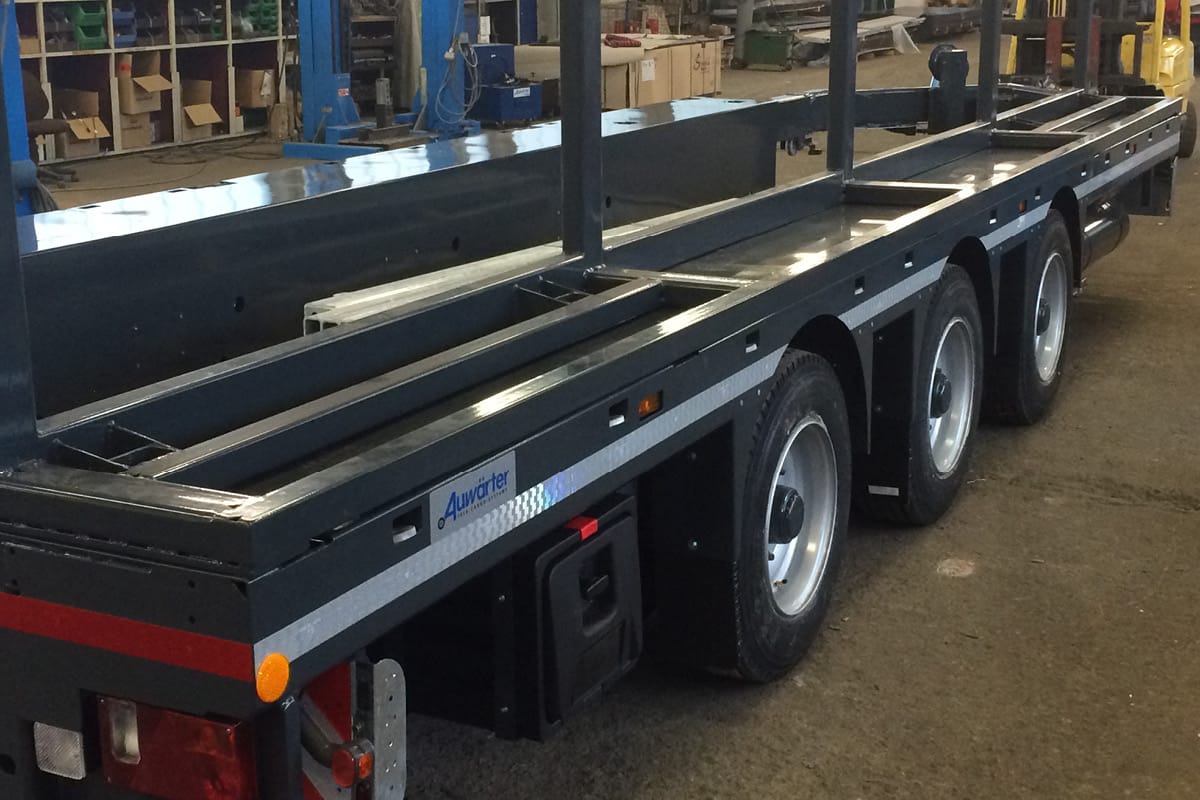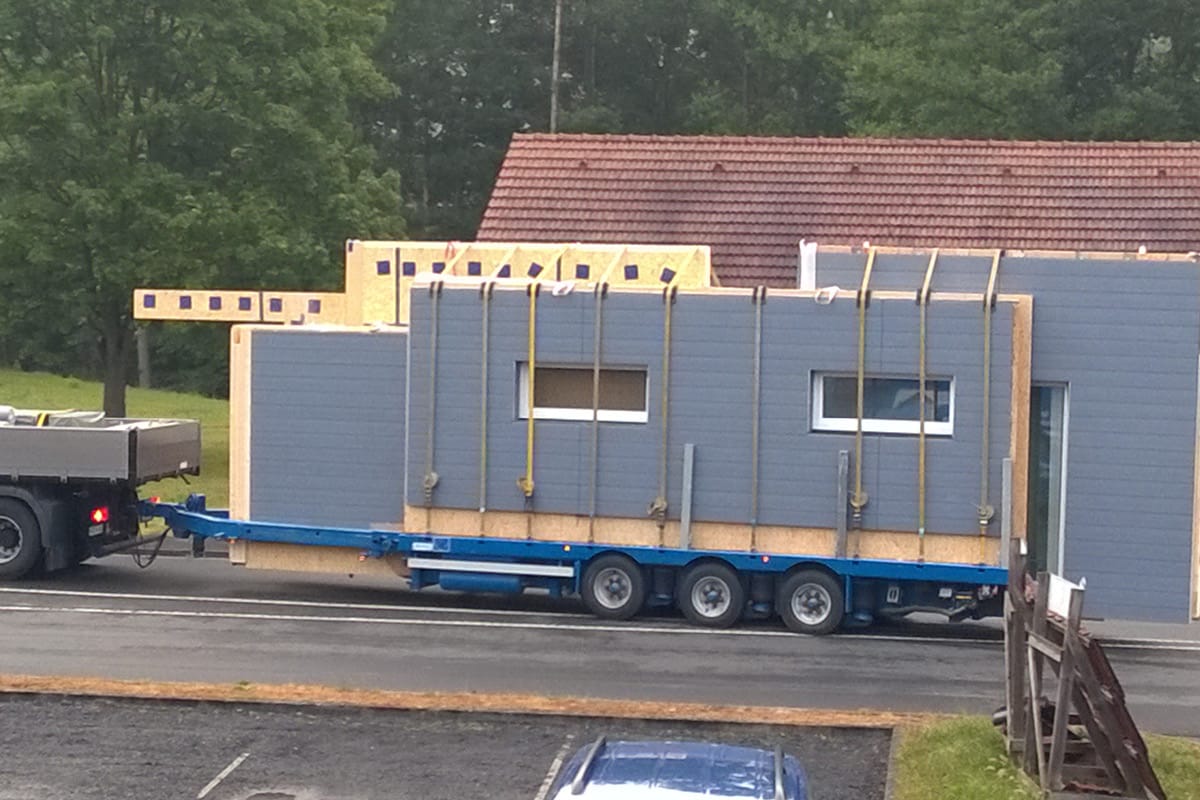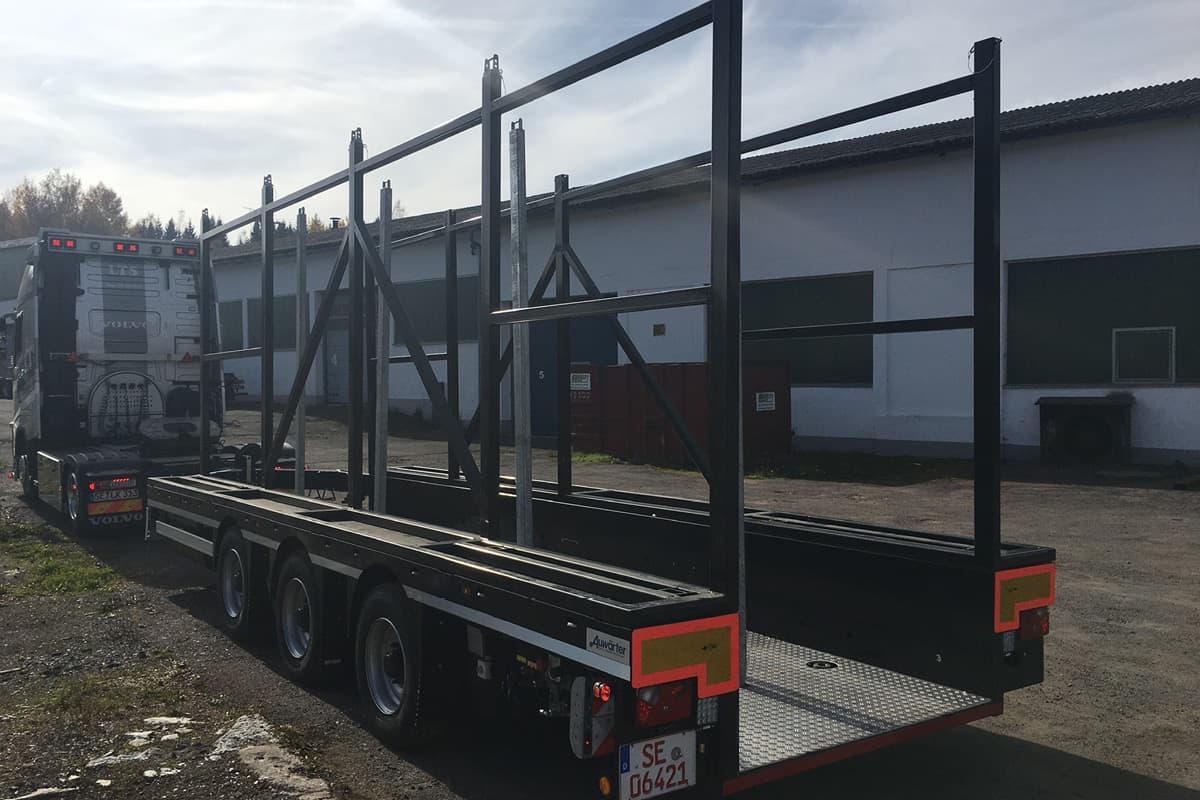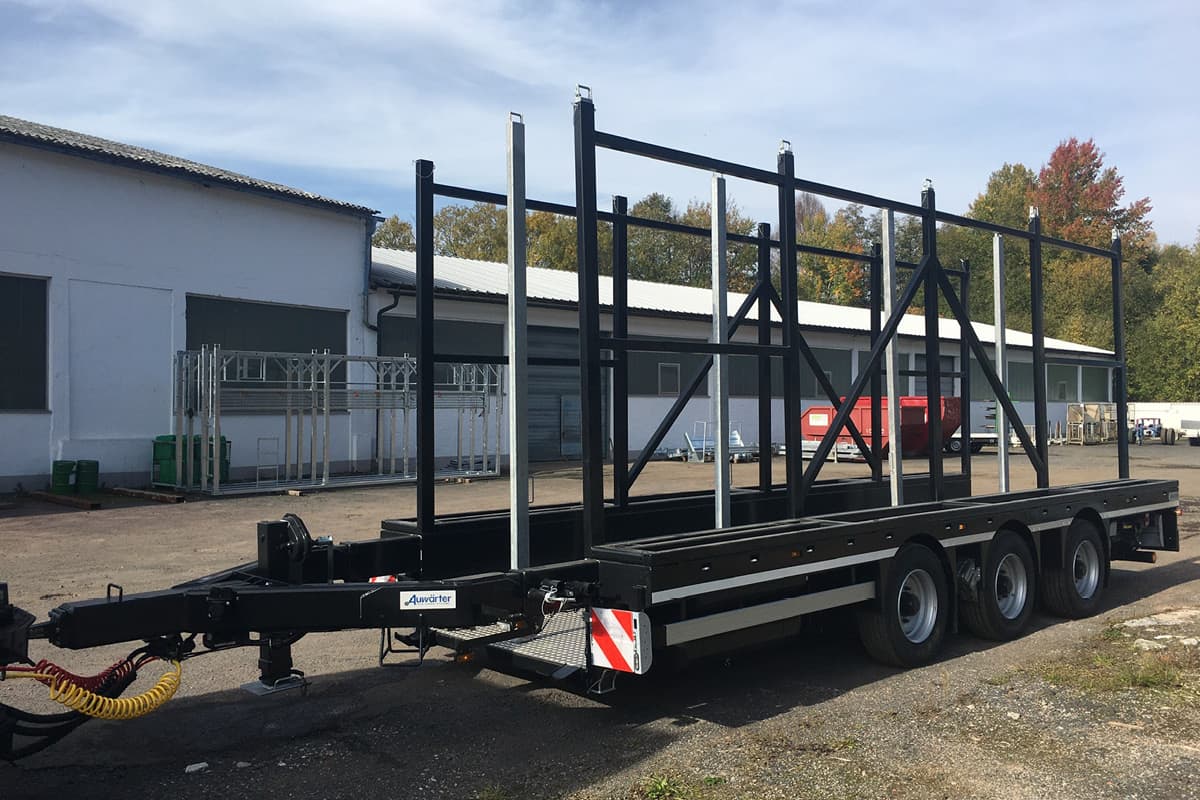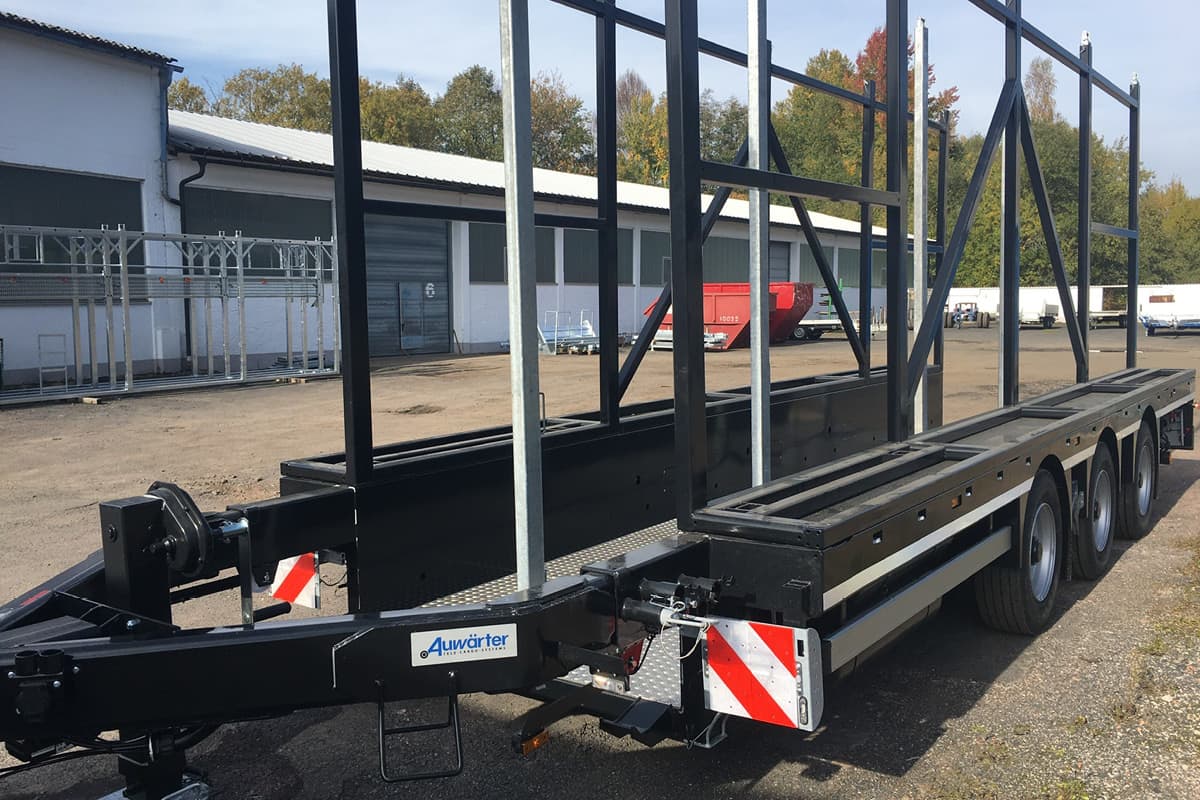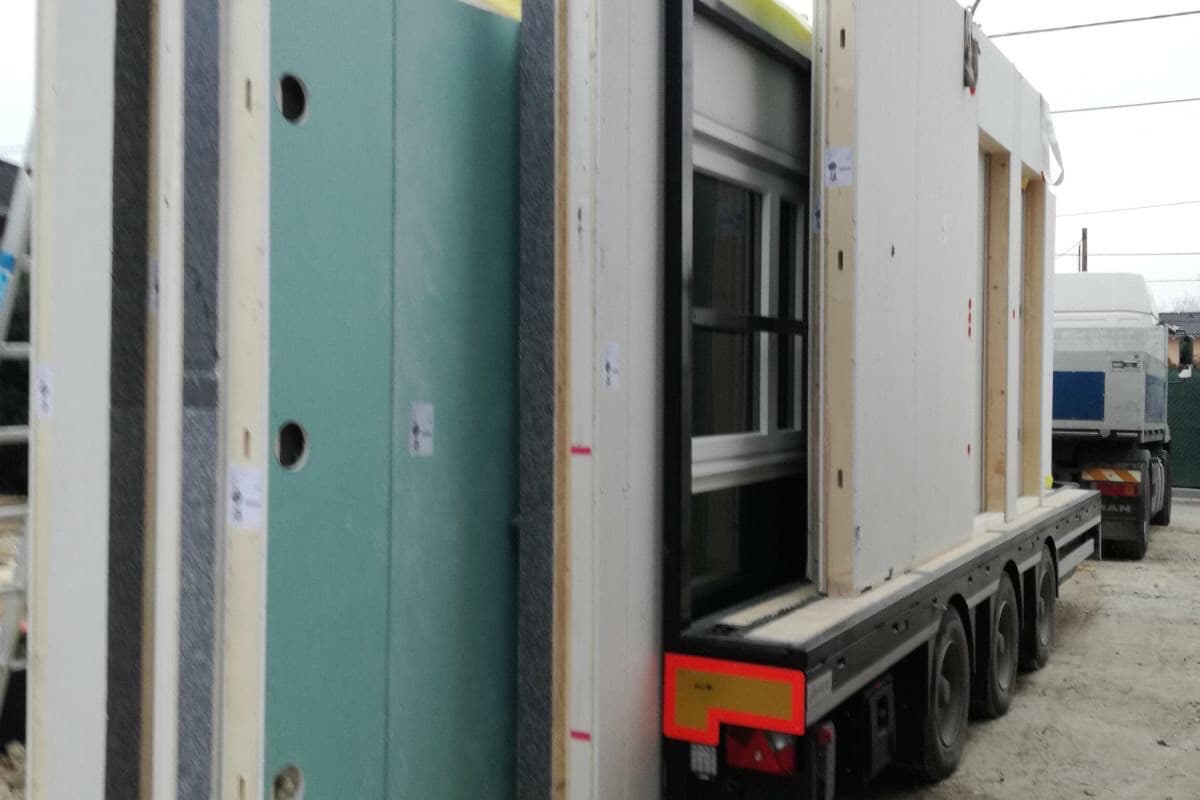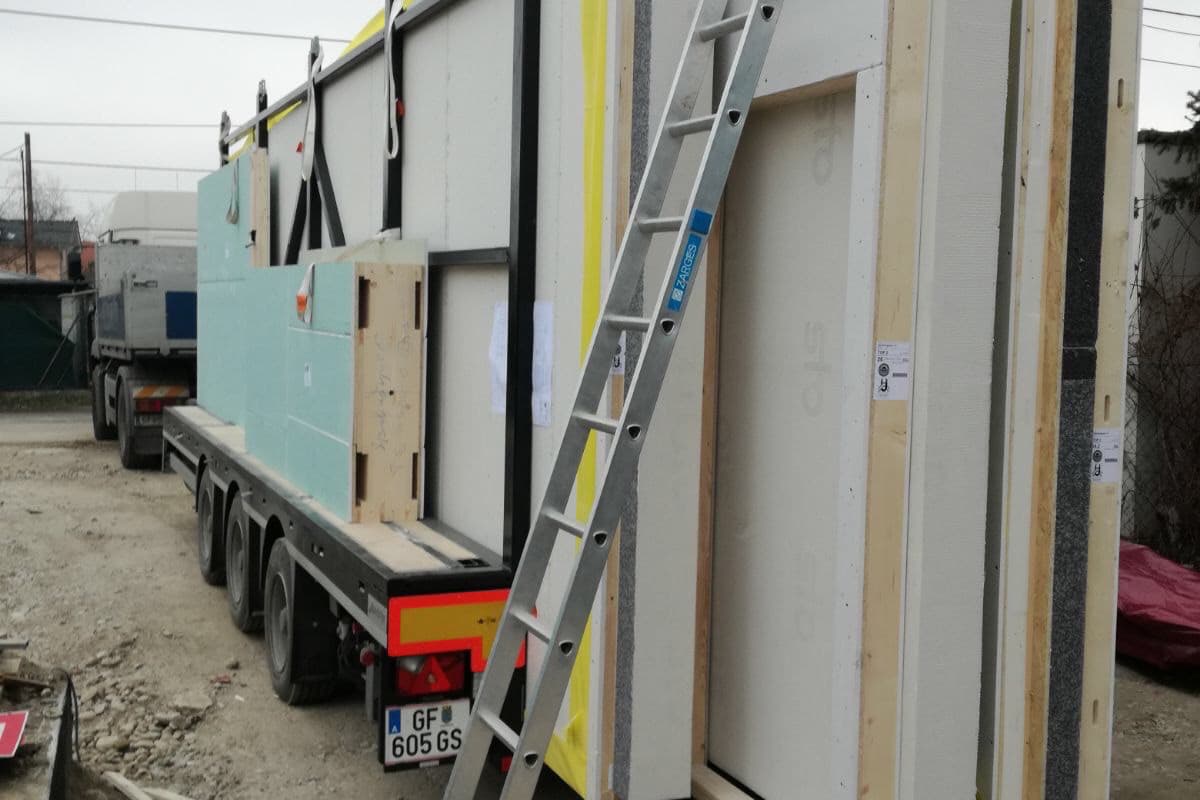 Thanks to its extremely wide and low low-bed design, the EZ Series fulfills the core task in international timber construction: flexible but also the largest possible load volume.
approx. 2,550 mm
Platform width
approx. 7,000 mm
Platform length
approx. 909 mm (loaded)
Load height
approx. 4,000 kg
Weight empty
approx. 13,500 kg
Payload standard
Compatible swap-body frames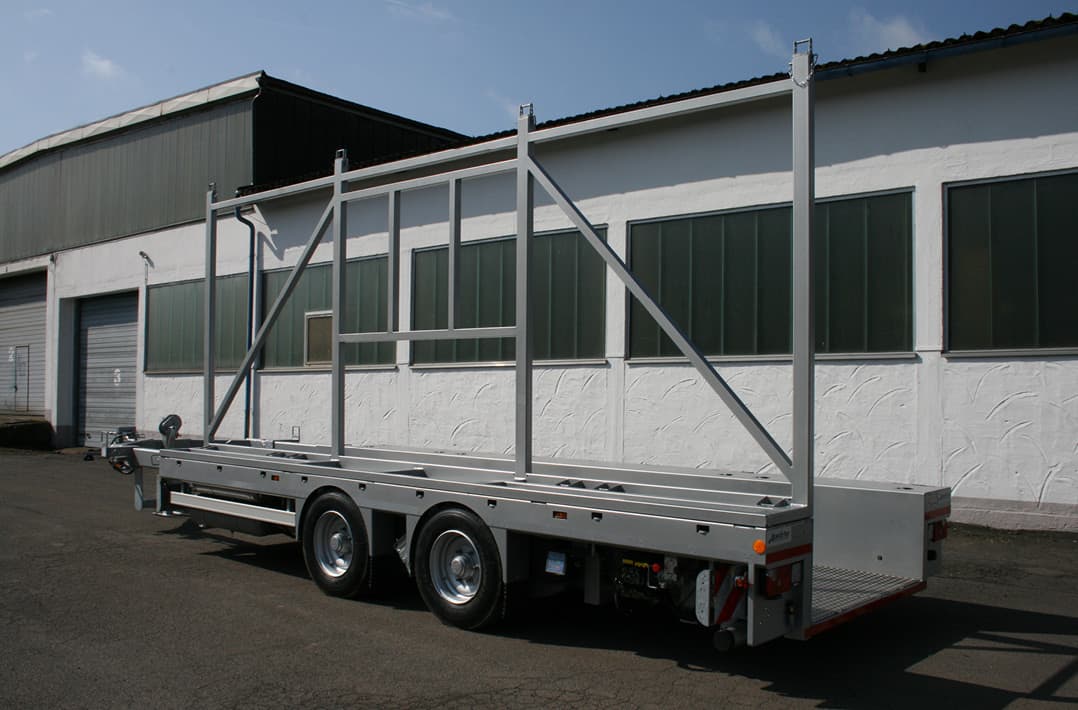 L loading platform
insertable
Side fixing on the low bed frame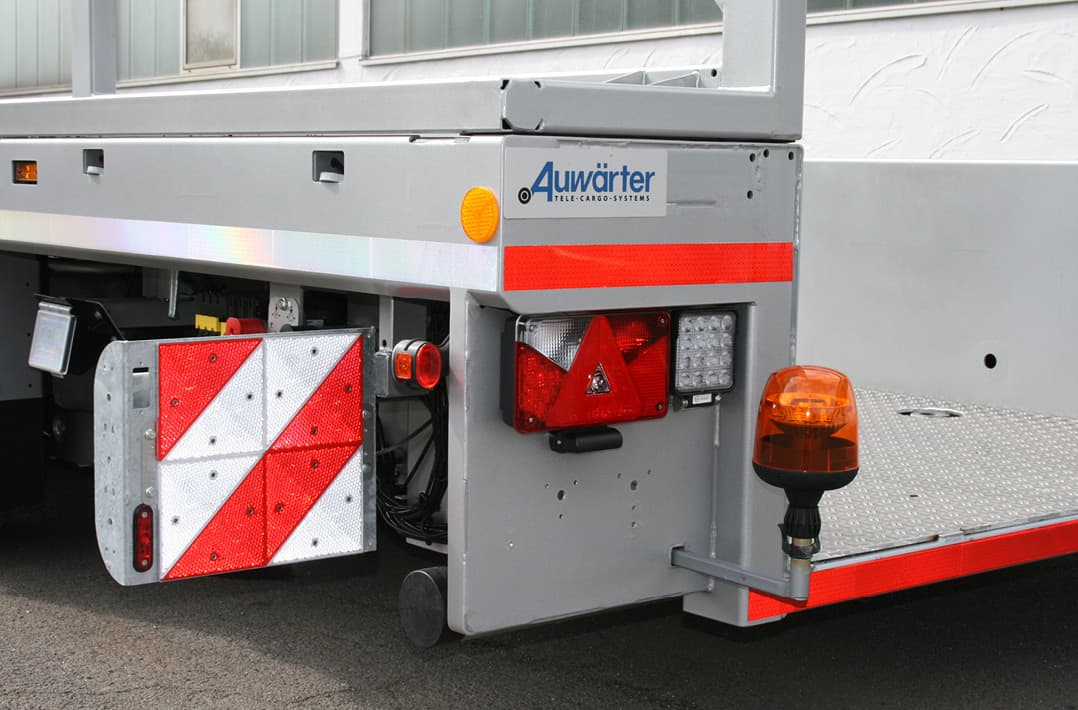 Safety package
Oversized warning signs front and rear
Side LED lighting
Perimeter LED lighting that can be plugged in at the rear
Drawbar clamp
for V drawbar
hot-dip galvanized
X stakes (transport stanchion)
Hot-dip galvanized rectangular tube stanchion, wedge shaped for optimal load securing of wall elements, with eccentric closure and lashing bracket at the top. Height approx. 2,700 mm, can be inserted centrally and on the outside, also fit all other Auwärter trailer models.
Adapter set with 2 towing rings
for different coupling heights
Change without tools in only 5 minutes
You want more information, a call back or a non-binding offer? Write to us and we will deal with your request.
All tandem trailers at once
Experience the complete functionality and flexibility of our Auwärter tandem trailers – a high-quality range of payload-optimized low loaders and high loaders that are built exactly for the demands in timber construction.