+
Low-bed construction
with maximum internal width and low load height
+
Telescopic extension
Towing equipment can be extended by approx. 3 m by hand, load lengths of up to 13 m
+
Optimized load securing
using specially designed X stake pockets and 2x1 patent load-securing rings
+
Securing pins
for length selection
+
Container locking
for securing when attaching the swap-body platform, sea container size 20 foot
Extendable to a swap-body system
Accepts swap-body platforms type XP (flatbed) and type XPU (low-bed platform)
Load heights of up to 3.40 m in the low bed
Particularly stable driving characteristics thanks to the low center of gravity of the load
With raising and lowering twin axle unit
EPD coating (sand blasted + cathodic immersion priming + coating in RAL colors)
Load higher, extend flexibly – the tandem trailer as a swap-body system.
With the X110L and its big brother the X170L-ZW, you profit from a powerful, high-volume and flexible tandem trailer. The base version of the tandem low loader can be upgraded at any time to a swap-body system. Compatible with our stackable Auwärter type XP and XPU flatbed and low-bed platforms, they increase the efficiency of your logistics fleet significantly. Depending on the transport requirements, the loaded swap-body platforms can be accepted at particularly low heights.
The patented air suspension unit allows simple raising and lowering in the process. The telescopic drawbar can be extended manually by up to 3 m, thus you can move maximum freight lengths of up to approx. 13 m.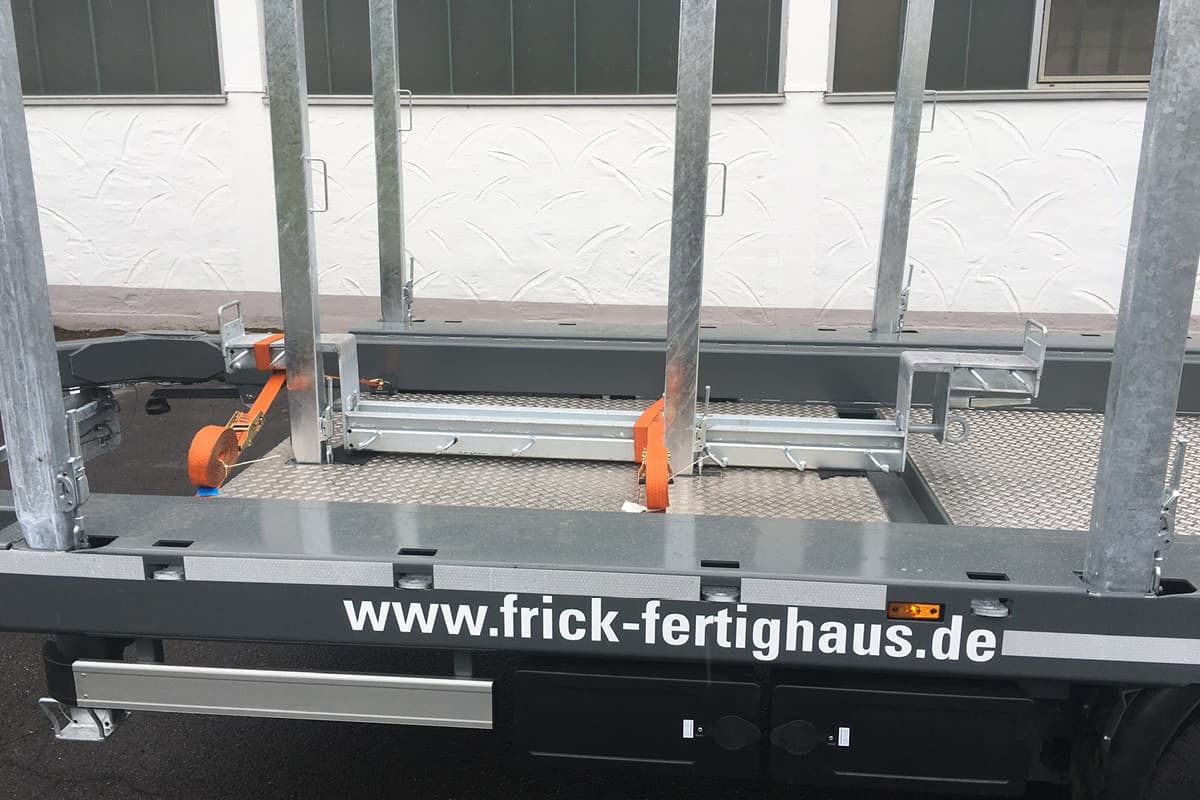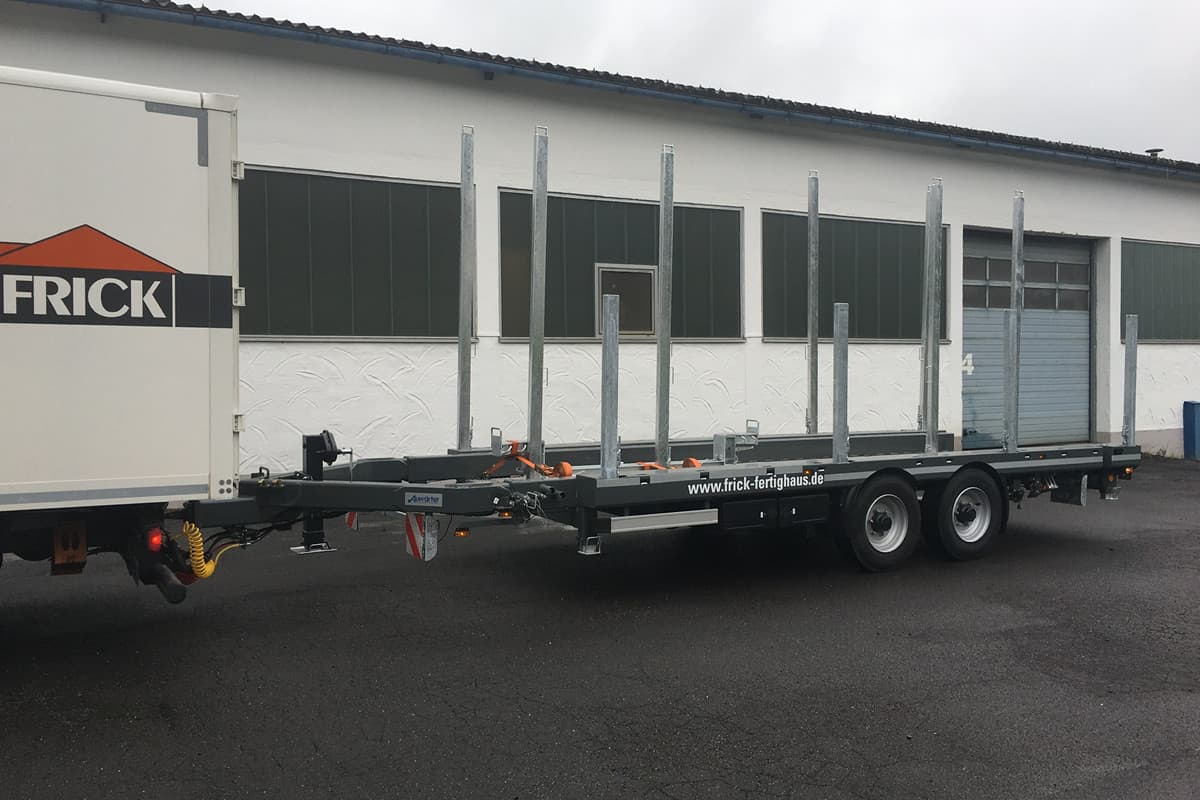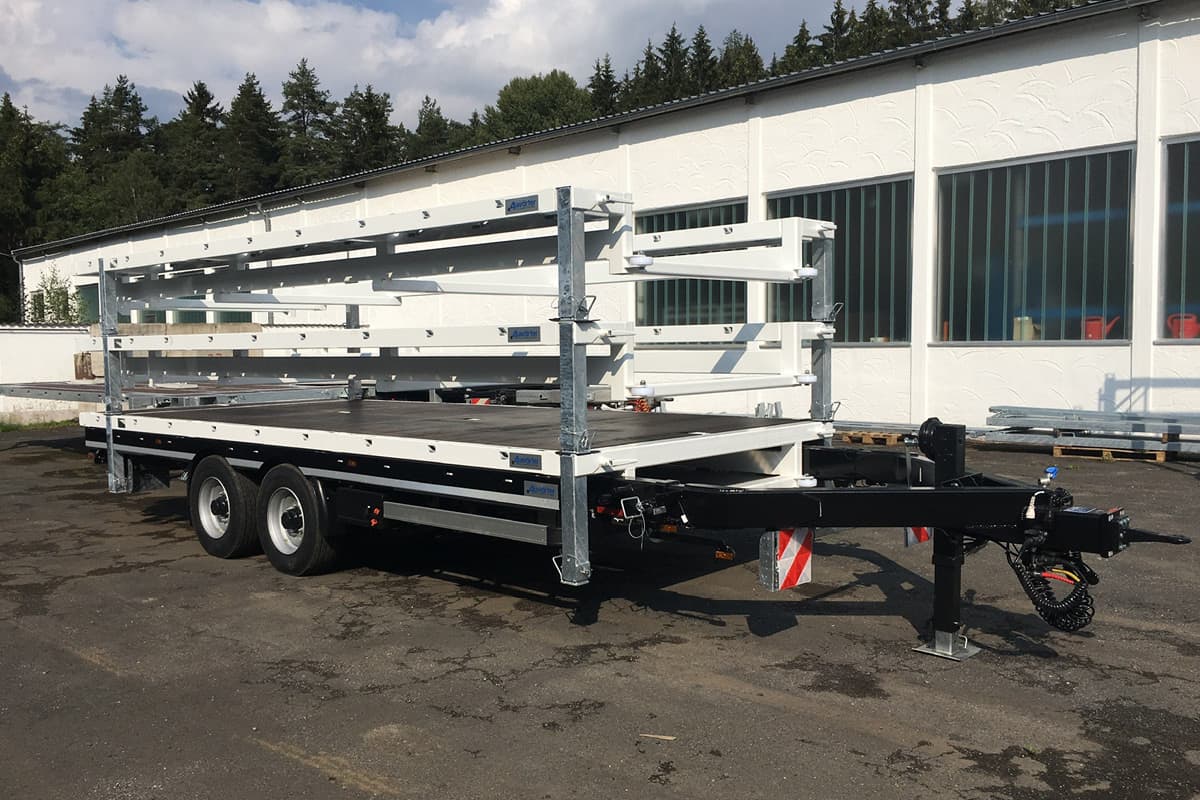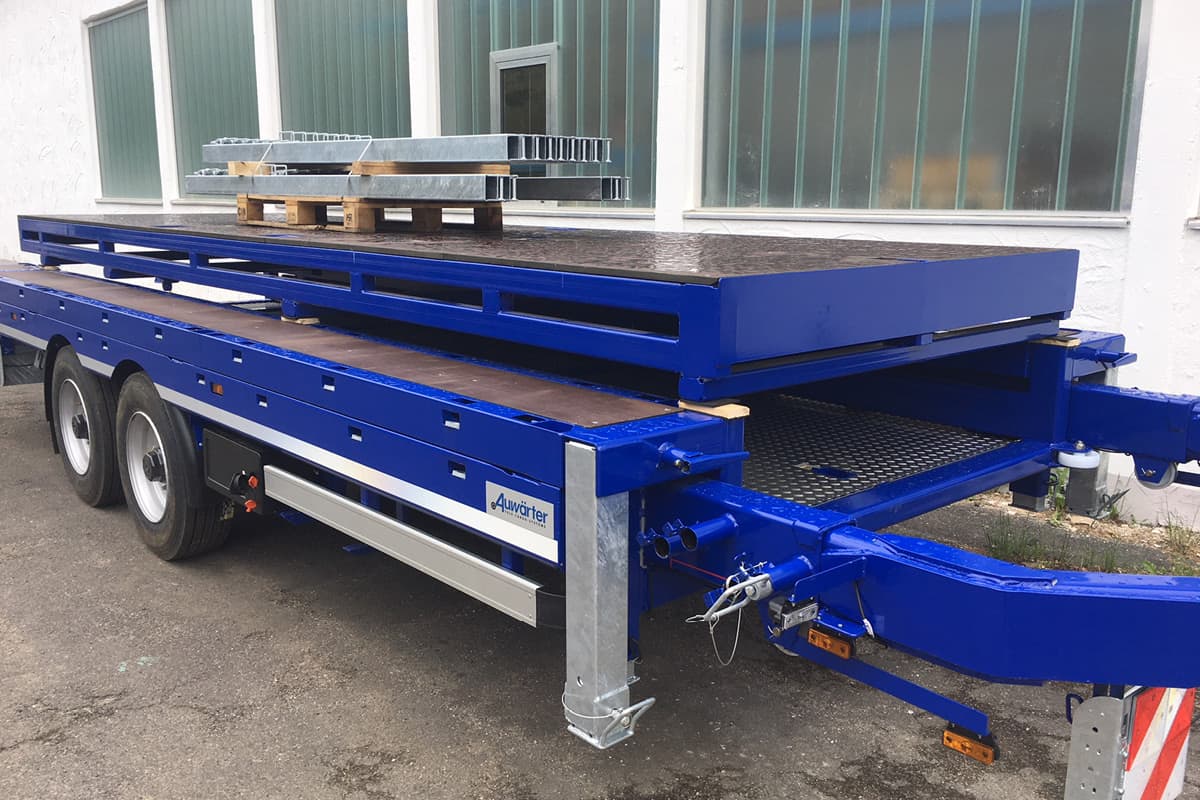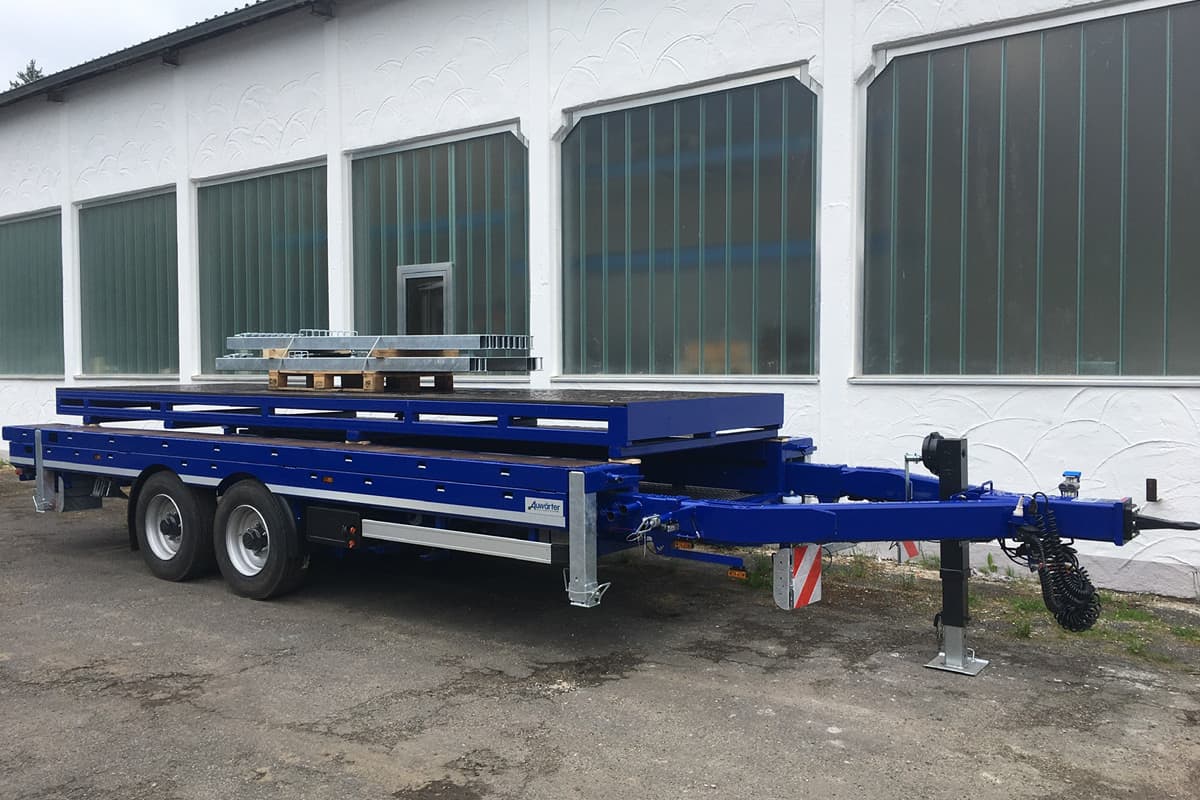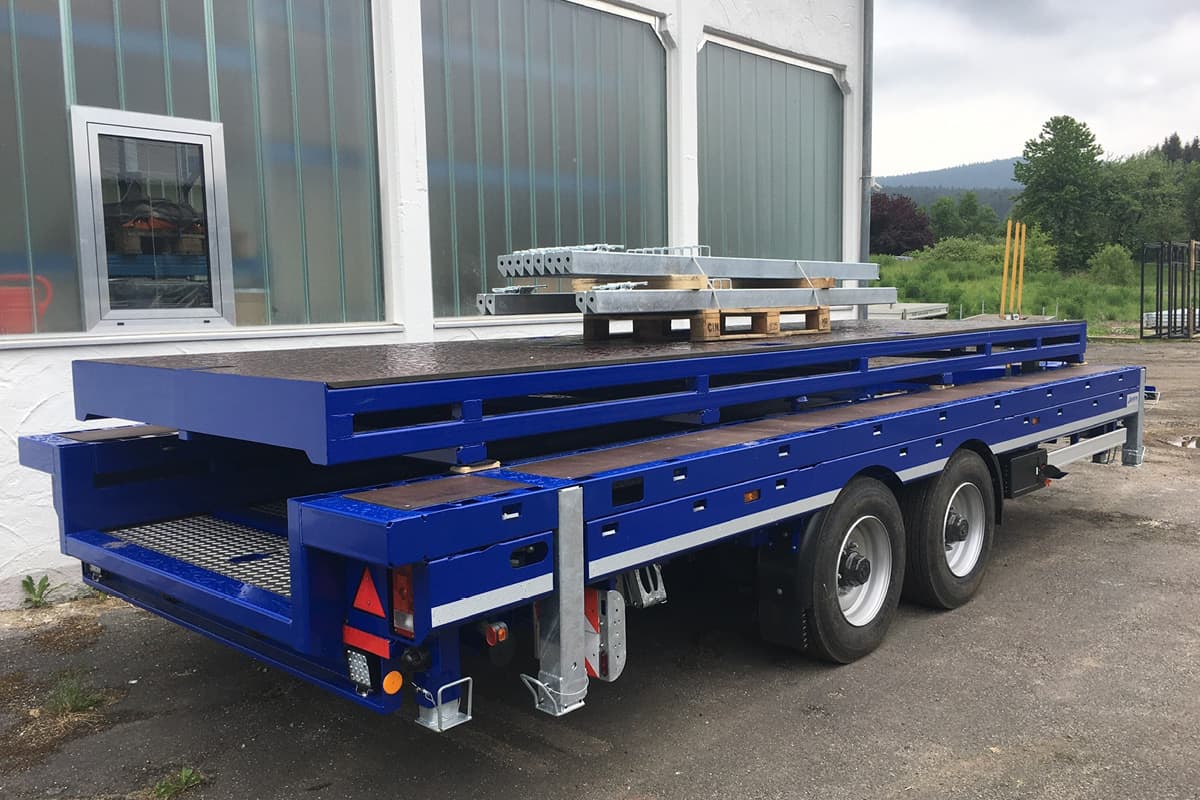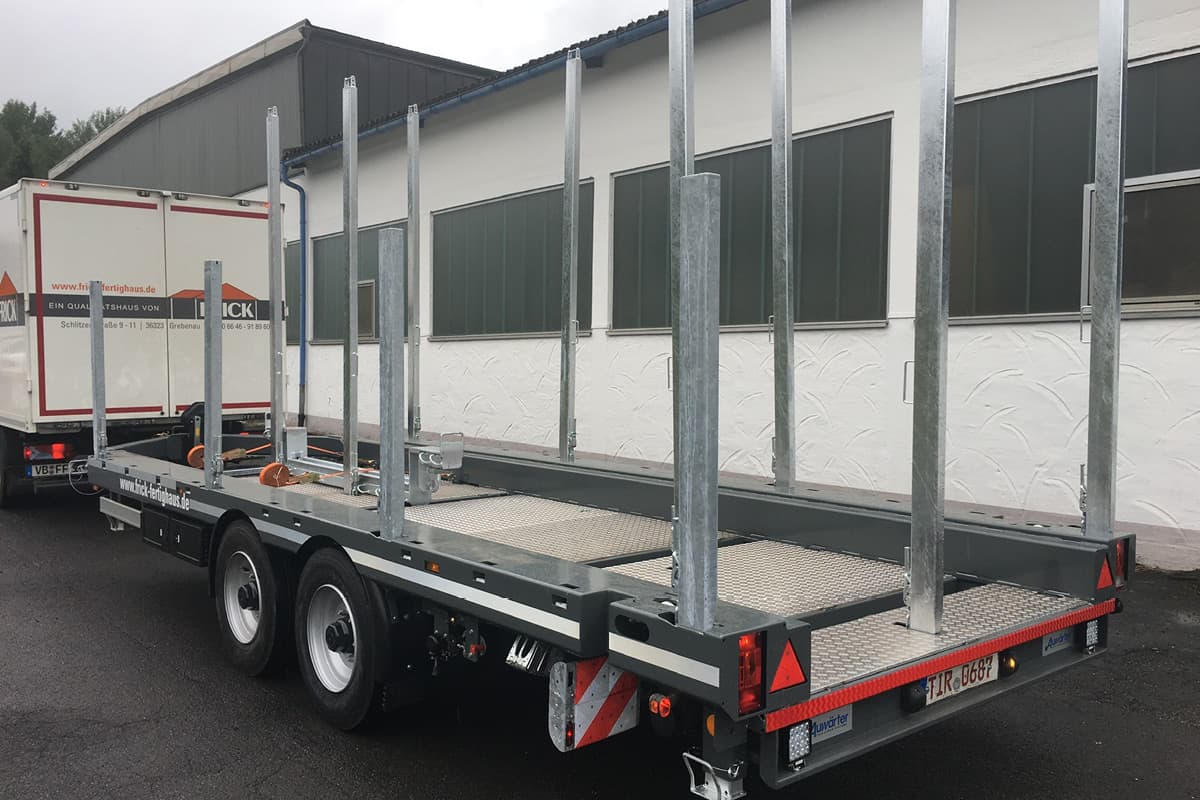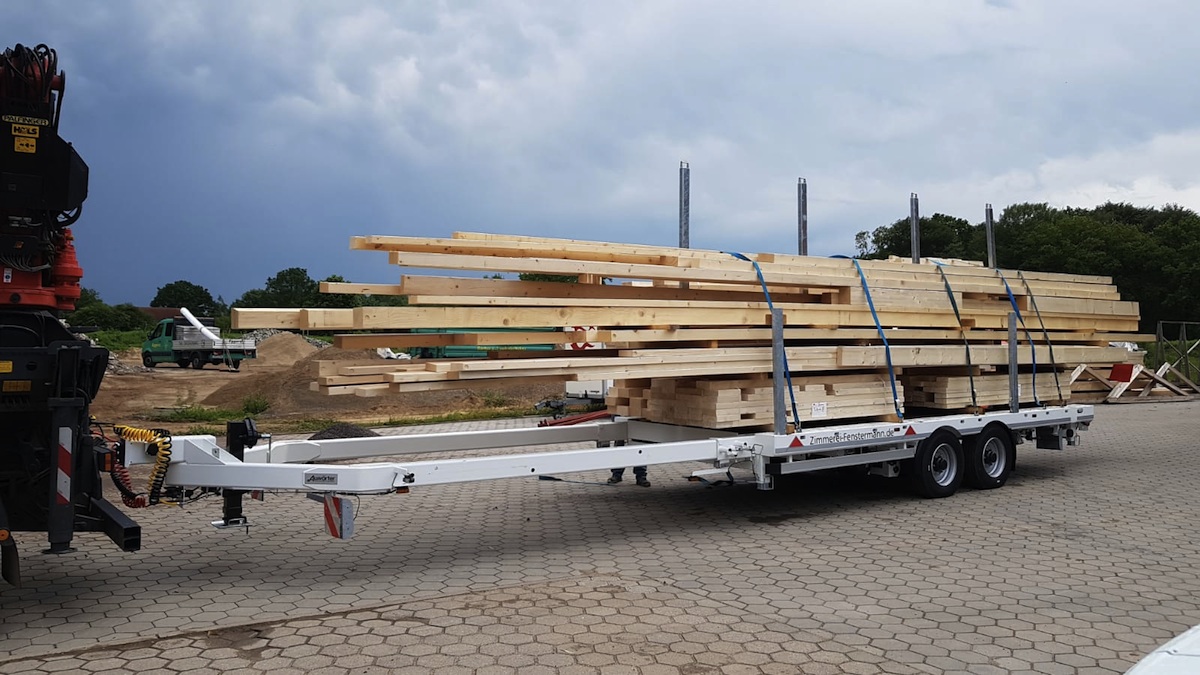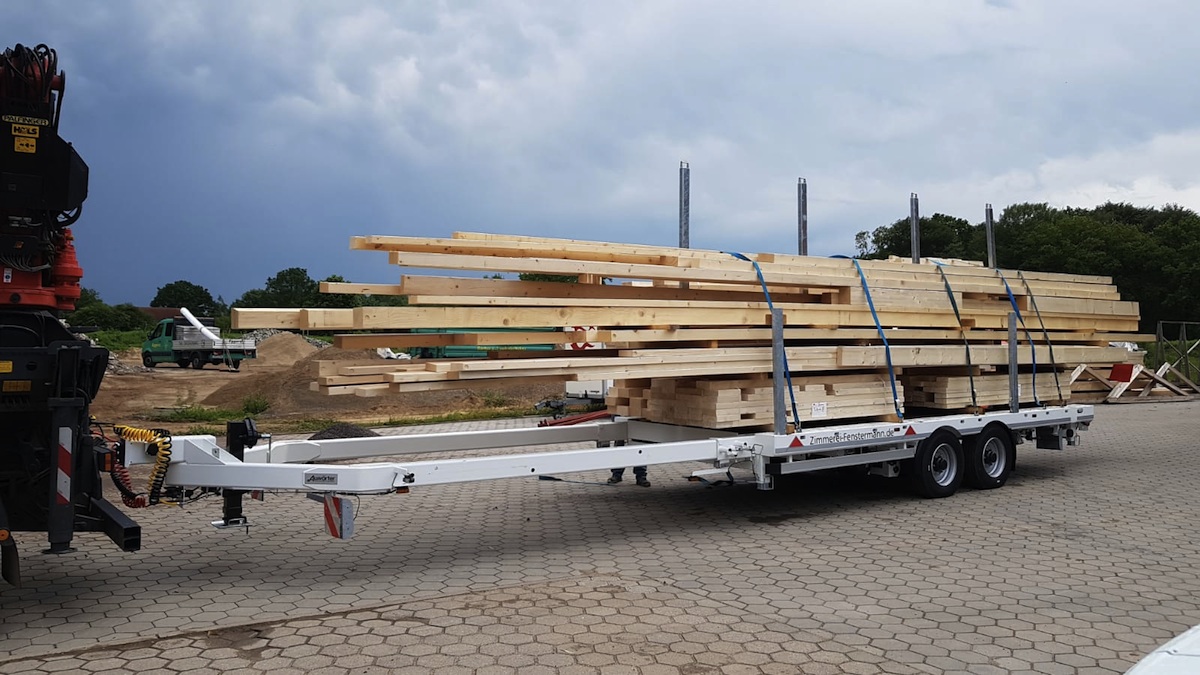 Thanks to its stable lightweight design, the X series can carry payloads of up to 14,180 kg with a permitted gross weight of up to 17,480 kg.
approx. 6,000 mm
Load platform width
approx. 2,550 mm
Load platform length
approx. 660 mm
Load height in low-bed
approx. 880 mm
Load height (above the wheels)
approx. 1,790 mm
Width in low-bed
Compatible swap-body frames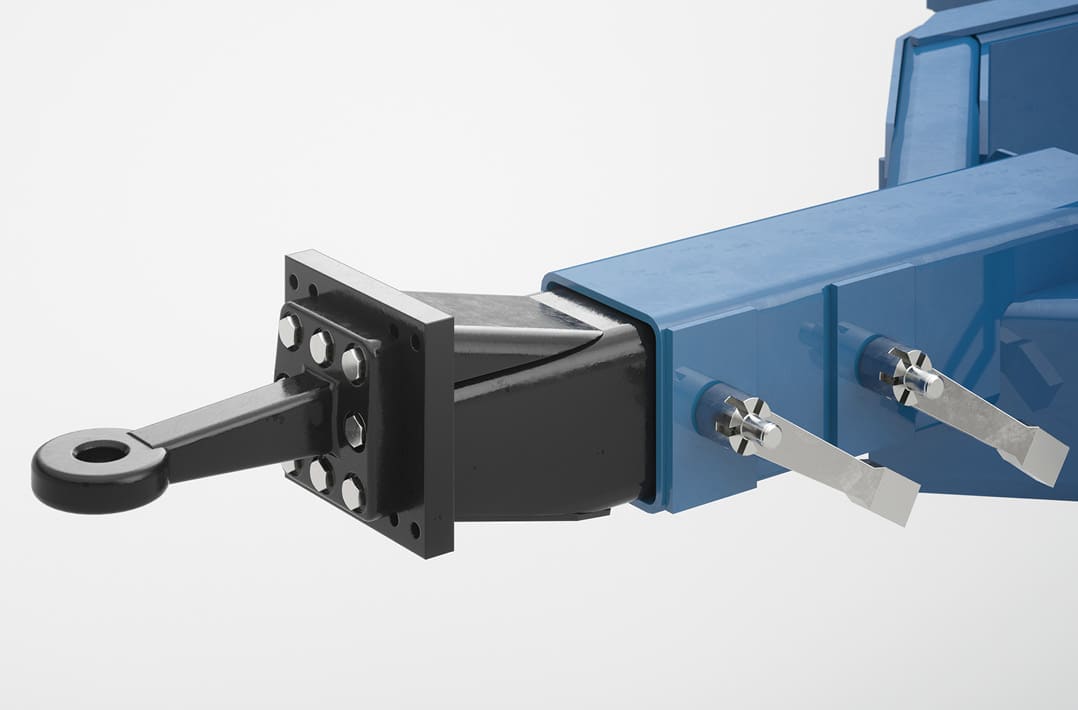 Adapter set with 2 towing rings
for different coupling heights
can be changed without tools in approx. 5 minutes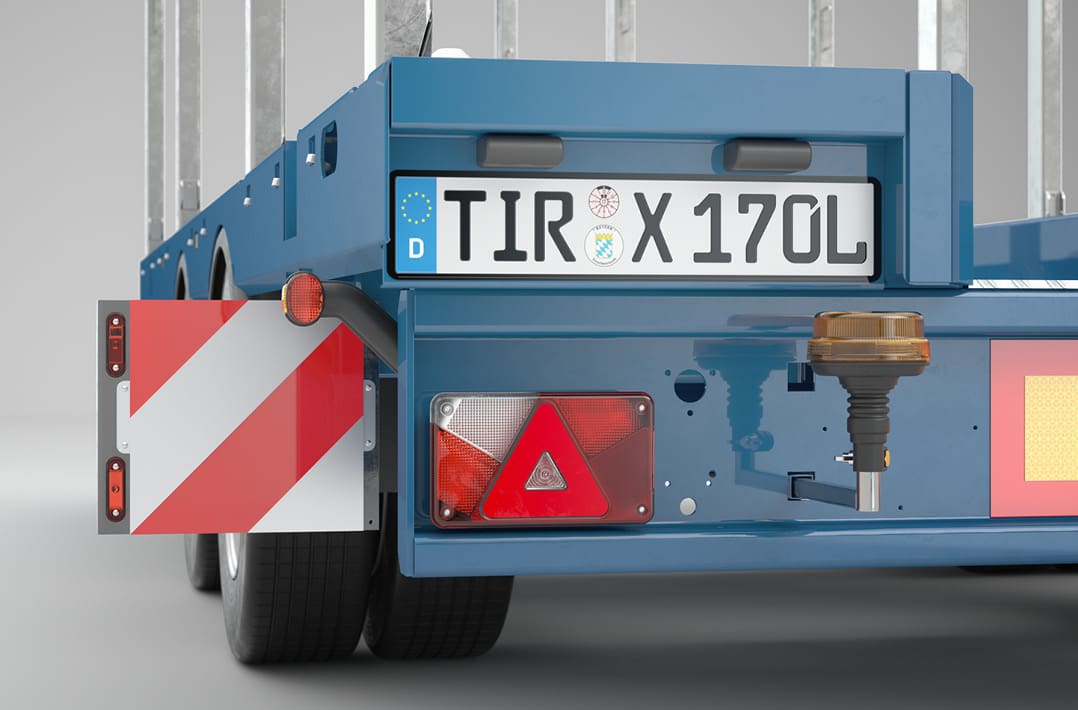 Safety package
Oversized warning signs front and rear
Side LED lighting
LED all round lighting that can be plugged in at the rear
X stake (transport stanchion)
Hot-dip galvanized rectangular tube stanchion, wedge shaped for optimal load securing of wall elements, with eccentric closure and lashing bracket at the top. Height approx. 2,700 mm, can be inserted centrally and on the outside, also fit all other Auwärter trailer models.
Parking supports at back left and right
Heavy duty load-securing rings in the outer frame for chain lashing
to create a flat platform
Ramp storage in the middle floor for loading ramps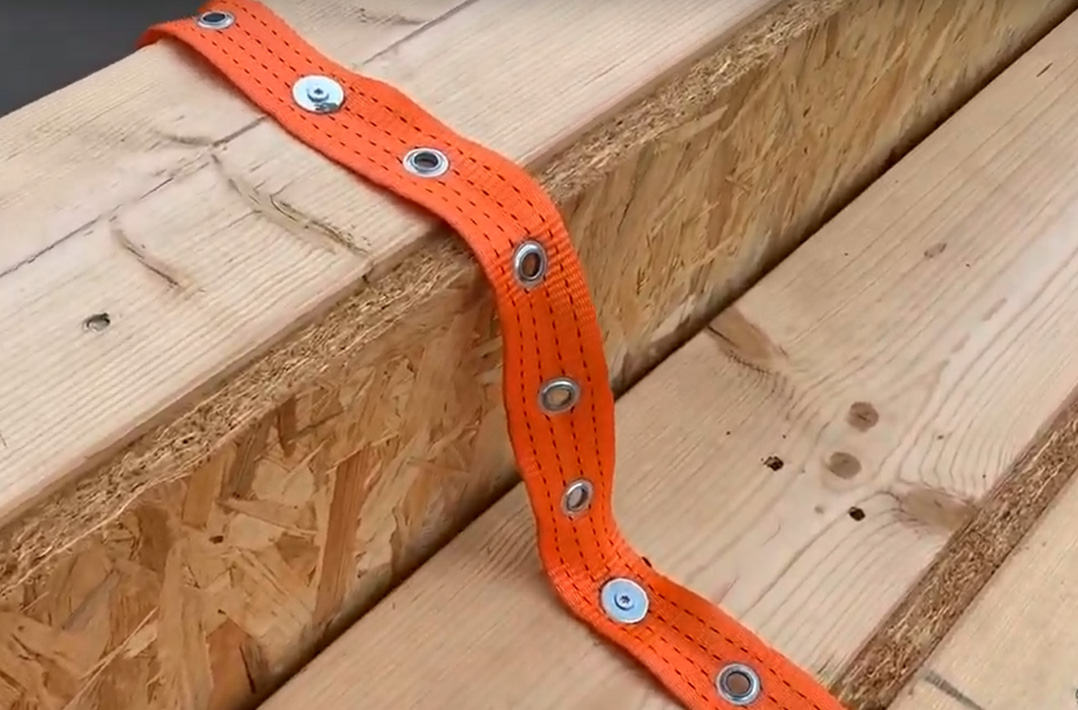 with approx. 15 grommets per running meter, 10 meters
Securing of the wall elements against falling while loading and unloading the trailer. Attachment of the webbing to the lashing point on the X stanchion using carabiners and to the wall elements using flat head screws
You want more information, a call back or a non-binding offer? Write to us and we will deal with your request.
All tandem trailers at once
Experience the complete functionality and flexibility of our Auwärter tandem trailers – a high-quality range of payload-optimized low loaders and high loaders that are built exactly for the demands in timber construction.