TL190FG long material trailer

+
Patented towing fork
dropped for the lowest load height
+
Extendable chassis
Variable extension by 3 m lengthwise
+
Container locking
for securing when attaching the swap-body platform
+
Dual tires
make a lower load height possible
+
Air suspension
with raising and lowering, 3 axle unit
+
ETS steering system
Steering with positioning option and maximum steering angle up to 22 degrees
Transport of particularly long material and timber house walls
The lowest load height with inserted swap-body platform of 810 mm
Precise approach and insertion of the swap-body platform thanks to longitudinal guides
Exceptional following characteristics and maneuverability
EPD coating (sand blasted + cathodic immersion priming + coating in RAL colors)
One of the most successful long material trailers in timber house construction transport.
The TL-FG Series was specially developed together with our customers for the requirements of long material transport. Its telescopic chassis makes it suitable for flatbed swap-body platforms to be accepted and transported. A turntable platform extends the load surface by an additional 2 m.
Alongside the particularly low load height with an accepted swap-body platform, handling of load and load system turns out to be surprisingly simple. Two longitudinal members allow controlled insertion into the swap-body frame with the chassis. In restricted building areas, the TL-FG is convincing with its enormous maneuverability.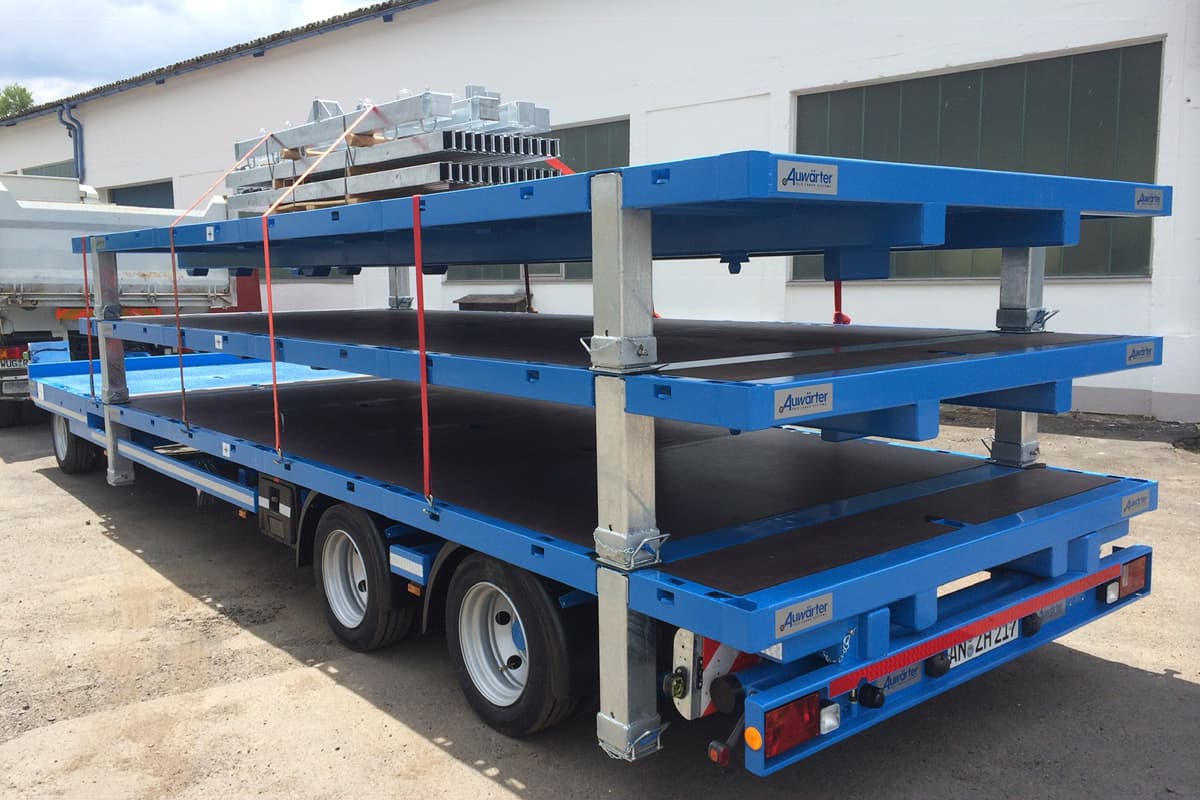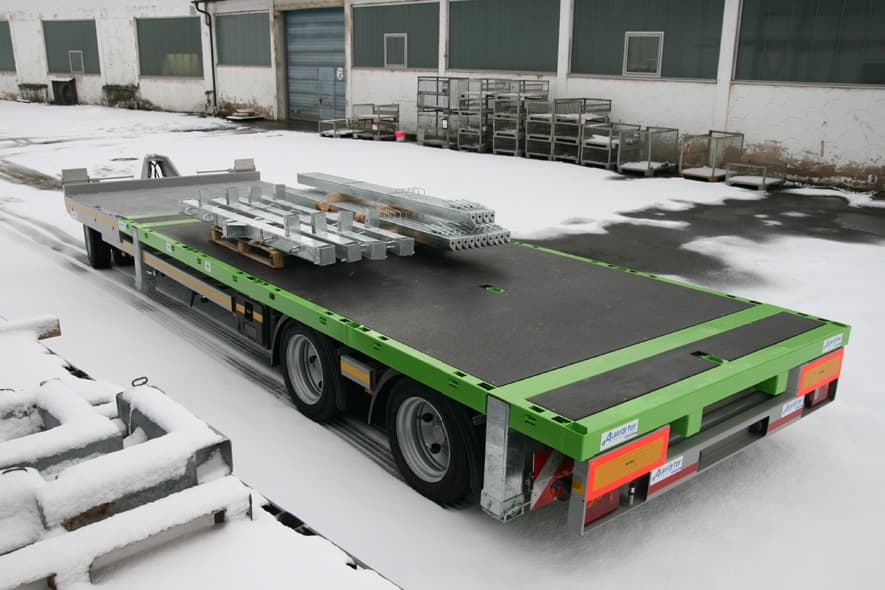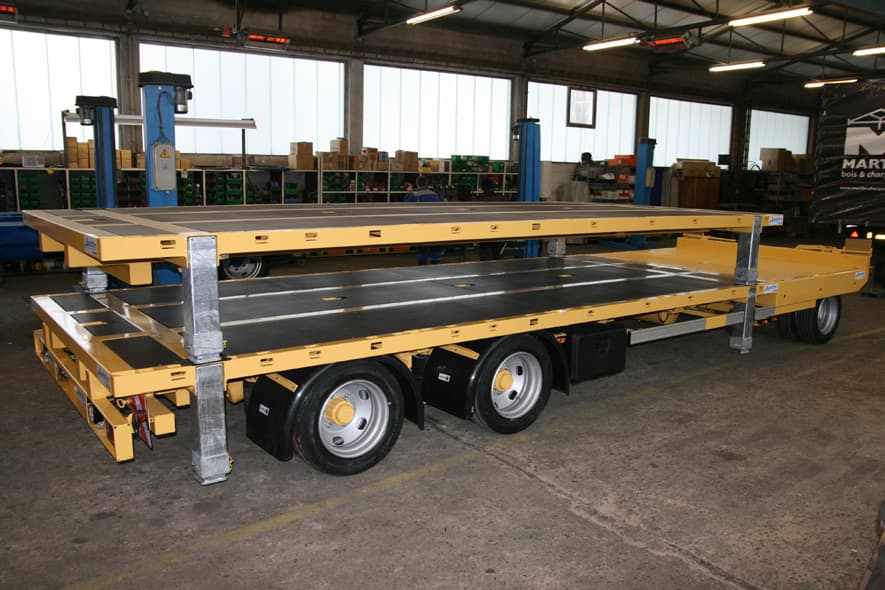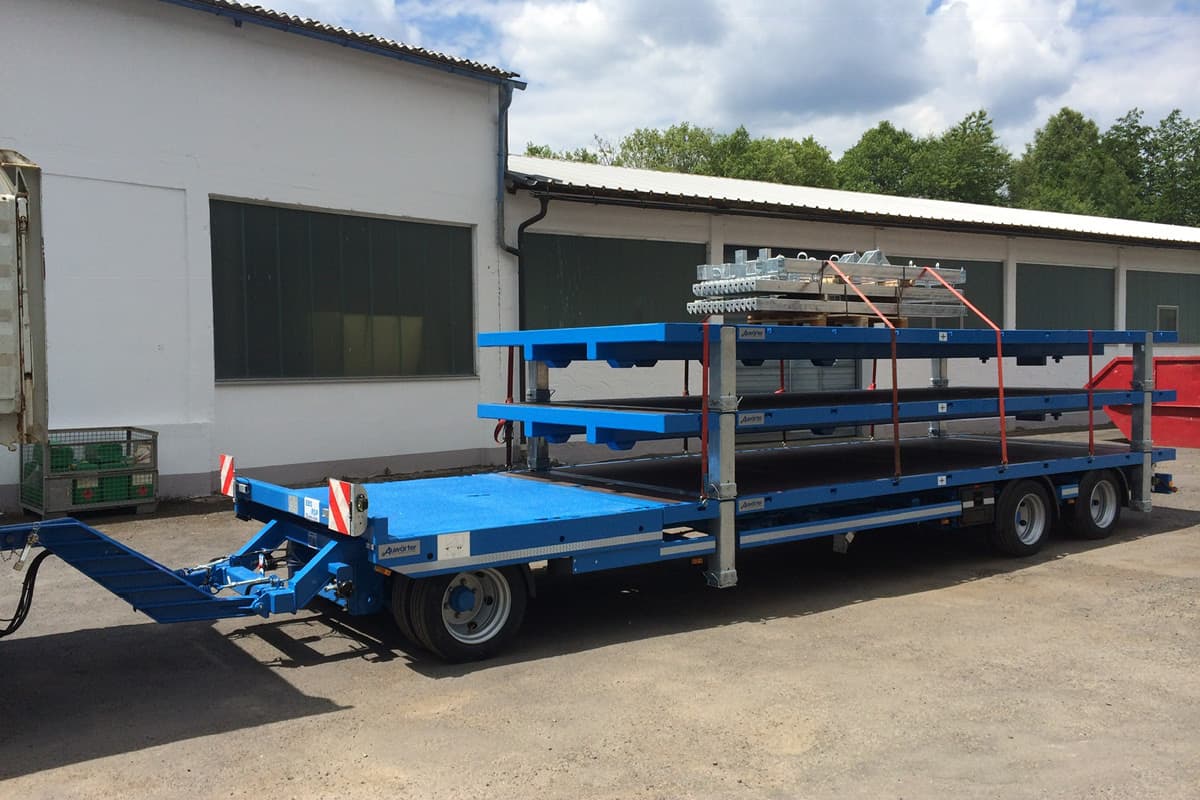 With a payload of up to 18.5 t and load lengths of up to 13 m, the TL-FG Series is particularly suitable for transporting heavy long material.
approx. 2,550 mm
Platform width
approx. 7,000 – 10,000 mm
Platform length
Dual 205 / 65 R 17.5
Tires
approx. 810 mm (loaded)
Load height
approx. 14,000 kg
Payload standard
Compatible swap-body frames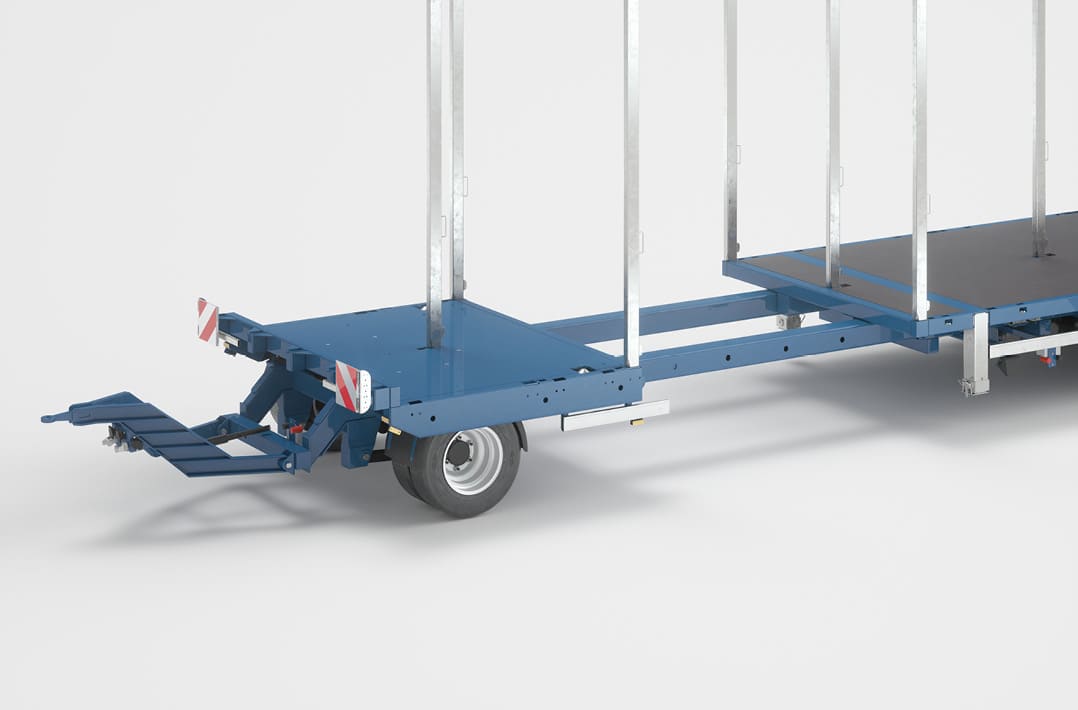 Telescopic extension TL/FG
Extending chassis by up to 3 m
with automatic guide rollers and pneumatic locking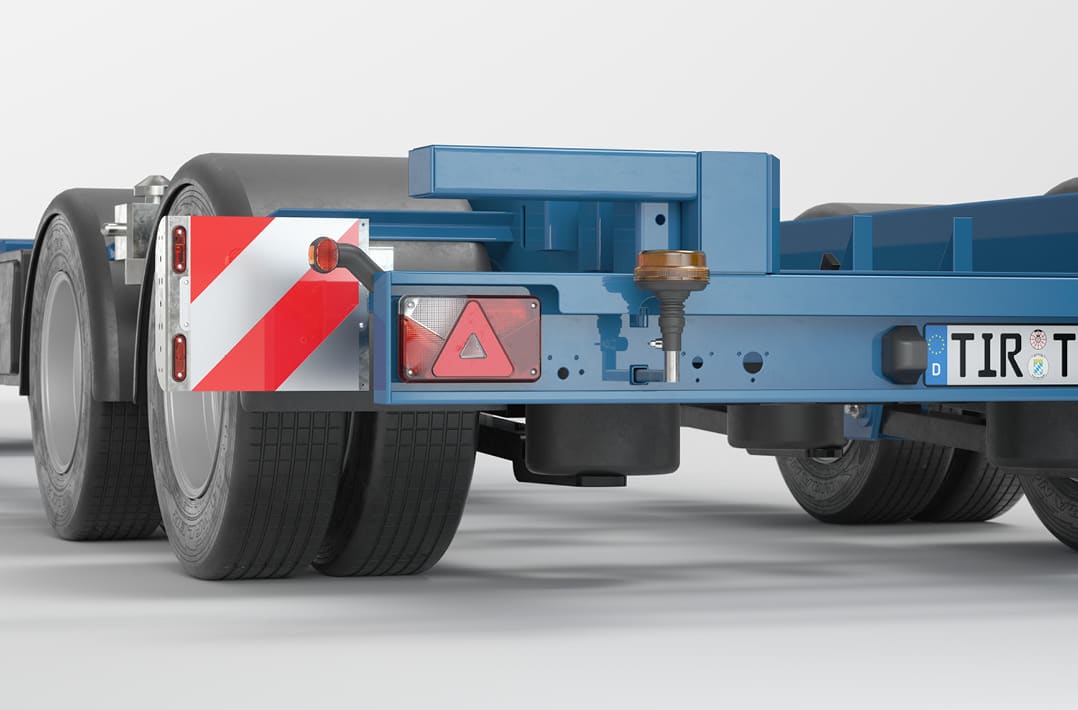 Oversized warning signs front and rear
Side LED lighting
LED all round lighting that can be plugged in at the rear
Autom. electro-hydraulic steering system
Steering axle and hydraulic steering cylinder
Slewing ring with pulsed angle sensor
Remote control for manual control
Cross member lashing rail
cross members with lashing bars and stanchion bars 60x60 mm
hot-dip galvanized
S stakes
QuRo 80x80 secured with pins
hot-dip galvanized
height optionally approx.: 1,200 mm – 2,000 mm
Transverse member for construction timber
sinsertable and lockable
suitable for long timber transport
hot-dip galvanized
X stake pockets and lashing possibility centrally at the sides
Floor in the low bed
with aluminum corrugated sheet
Stake pockets along the length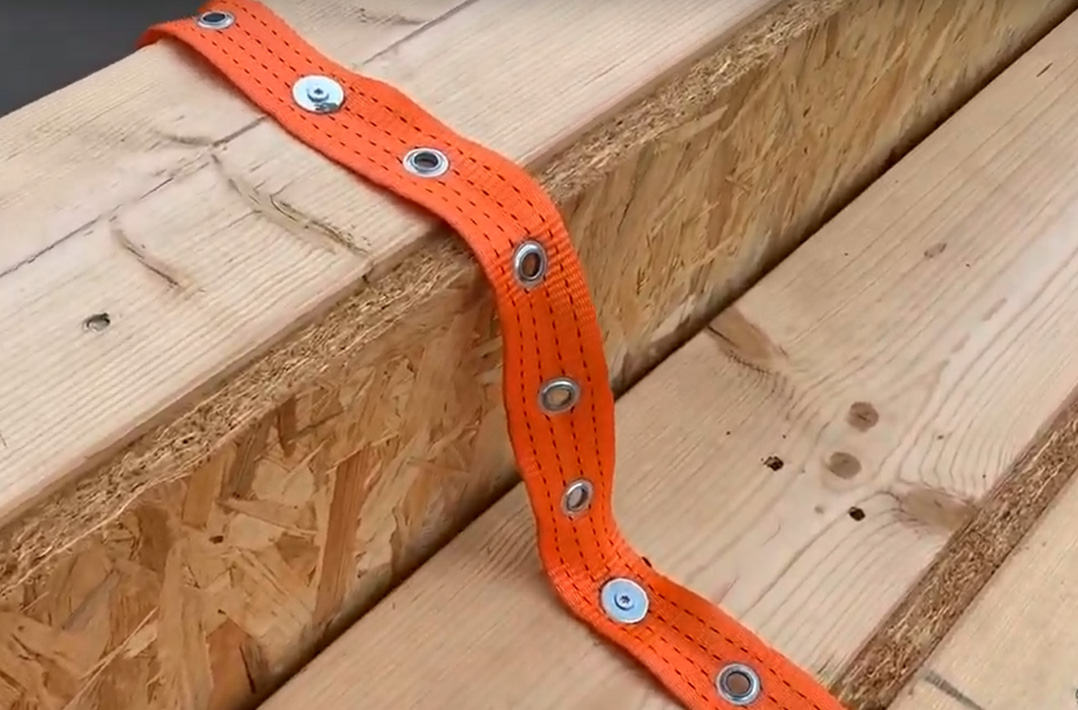 with approx. 15 grommets per running meter, 10 meters
Securing of the wall elements against falling while loading and unloading the trailer. Attachment of the webbing to the lashing point on the X stanchion using carabiners and to the wall elements using flat head screws
You want more information, a call back or a non-binding offer? Write to us and we will deal with your request.
All Auwärter turntable trailers at once
A wide spectrum of maneuverable and easily positioned turntable trailers with steering front axle.